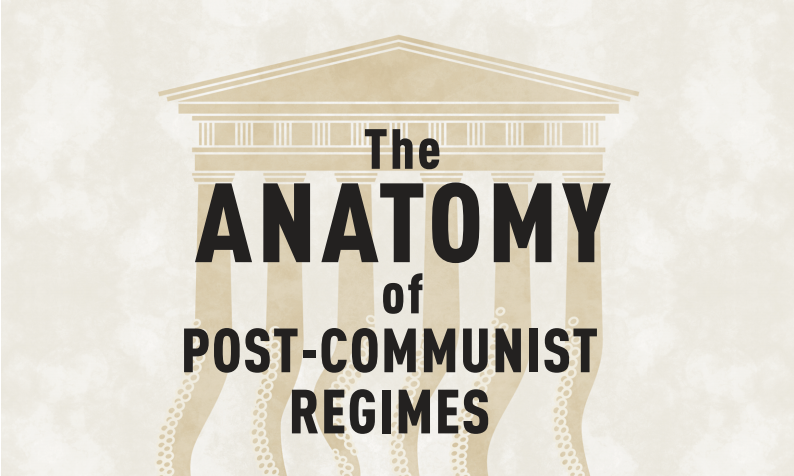 Offering a single, coherent framework of the political, economic, and social phenomena that characterize post-communist regimes,
The Anatomy of Post-Communist Regimes
sets out to transform the mainstream paradigm for understanding the region's democracies, autocracies, and dictatorships.
Focusing on Central Europe, the post-Soviet countries and China, this comprehensive study provides new conceptual frameworks and tools to analyze regime dynamics, as well as a systematic mapping of possible post-communist trajectories.
Thanks to the Knowledge Unlatched project, the book has become open access and available for free download.
"Reading this book feels like having the curtains opened, letting the bright light come in. Everything becomes visible and clear. The experience of living in mushy political reality gives way to unsparing, exact analysis," writes Masha Gessen, staff writer journalist of The New Yorker.

Henry E. Hale from George Washington University adds: "This ambitious book provides not only a better vocabulary but a whole new grammar for describing the political regimes that emerged in communism's wake. Exposing how conventional frameworks continually mislead, Magyar and Madlovics demonstrate the potential for innovative theory to yield piercing new insights into the reality of politics in the postcommunist world and, indeed, beyond."

Or as Jan-Werner Mueller from Princeton University puts it: "Many social scientists and historians have been puzzled by what is now often called a 'global democratic recession'. This conceptually highly innovative analysis provides terms and theories that are crucial for making sense of our historical moment."
While being the most definitive book on the topic, the book is nevertheless written in an accessible style suitable for both beginners who wish to understand the logic of post-communism and scholars who are interested in original contributions to comparative regime theory.
The book is equipped with QR codes that link to https://www.postcommunistregimes.com, which contains interactive, 3D supplementary material for teaching.