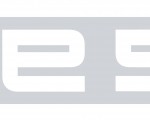 Institute INESS invites you to an international conference Cutting Deficits, devoted to a very hot topic – fiscal consolidation. The conference takes place on 9th October 2012 at the conference venue of Park Inn Danube Hotel Bratislava, Slovakia.

Public spending of EU governments stagnated in the year 2011, an exceptional situation in the last 10 years. Even the crisis did not lead to public spending reduction, only to a slow-down of the spending growth. Deficits are lowered mainly by hikes in public revenues, which already surpassed the pre-crisis levels.
The goal of the conference is to discuss about possible forms of mobile casino public budget consolidation, about unused solutions of lowering public expenditures, or about the impact of rising tax burden on citizens in individual countries.
SPEAKERS:
Political panel
Remigijus Šimašius, Minister of Justice, Lithuania
Mojmír Hampl, Vice-governor of Czech National Bank, Czech Republic
Martin Filko, Director of the Institute for Financial Policy, Ministry of Finance, Slovak Rrepublic
Expert panel
Petar Ganev, Institute for Market Economics, Bulgaria
Kaetana Leontjeva, Lithuanian Free Market Institute, Lithuania
Aleš Rod, Liberální institut, Czech Republic
Radovan Ďurana, INESS – Institute of Economic and Social Studies, Slovakia
PROGRAM
14:00 – 15:30 Presentations and discussion – independent experts
15:30 – 15:50 Break
15:50 – 17:30 Presentations and discussion – political representants
We will be happy to welcome you on the conference.  You can make binding regstration on this page. The conference is without any fees.