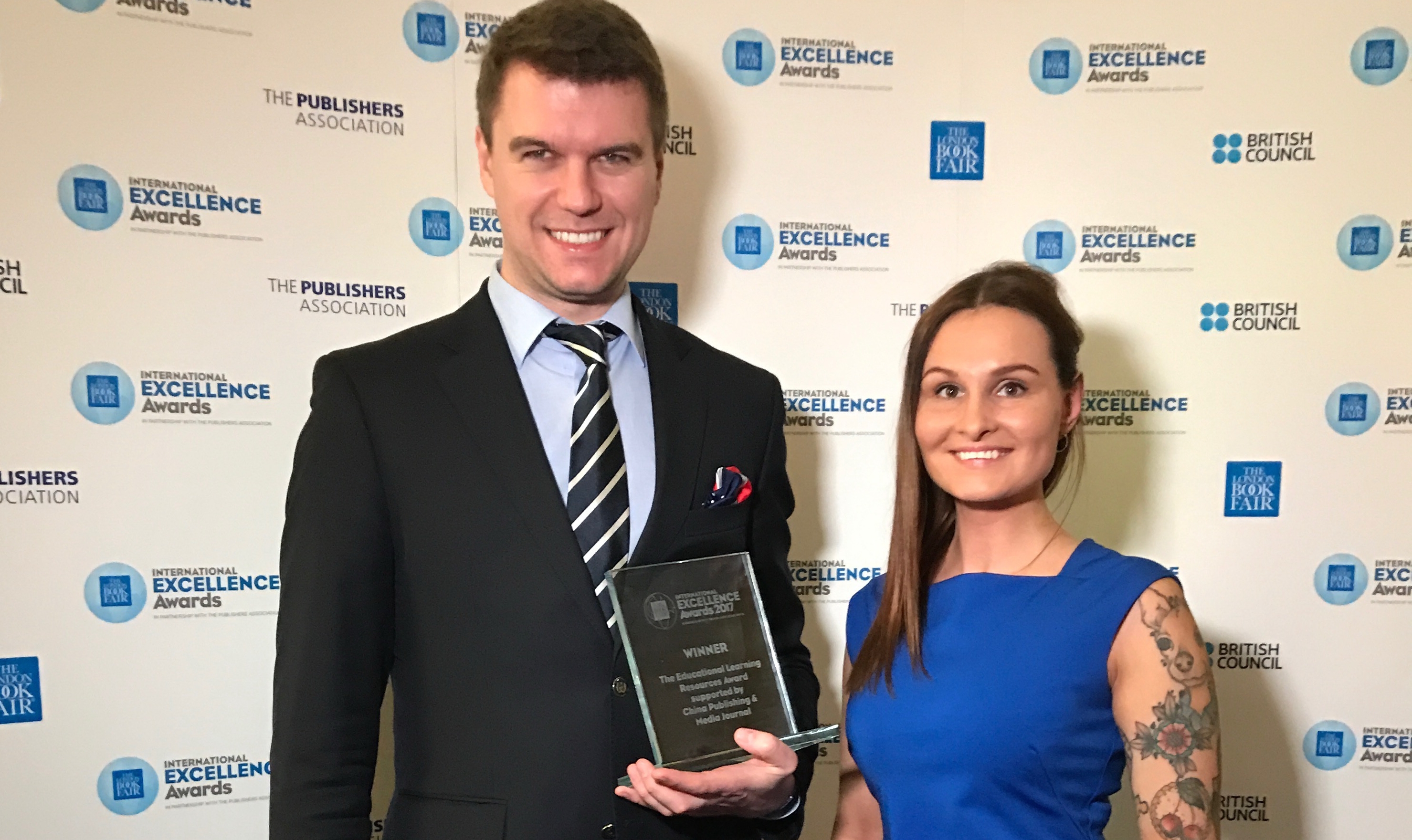 London, March 14, 2017. Lithuanian Free Market Institute's economics textbook for upper secondary schools Economics in 31 Hours receives the Educational Learning Resources Award at the London Book Fair's International Excellence Awards, becoming first Lithuanian publication to ever receive this award from the world's leading publishers. An international group of experts distinguished the textbook for its pedagogical value, practicality and uptake in the promotion of innovation in economics education in Lithuania.
"This award represents the success of our work to empower teachers and engage students through the promotion of innovative teaching and learning methods and the provision of relevant ICT-based study material. Realizing the role of networking and social reality in students' everyday life, we have integrated social networks, advertising and various contemporary social phenomena into the learning process. Our material draws on the socioeconomic reality and economic decisions that 9th and 10th grade students face in their everyday lives, which is both practical and engaging for students" – says Marija Vyšniauskaitė, co-author of the textbook.
Published in 2015, today Economics in 31 Hours is used by 68 percent of 9th and 10th graders in over 400 Lithuanian upper secondary schools and nearly 300 teachers regularly use its online teacher's manual to prepare lessons for 22,000 students. Moreover, 250 teachers of economics have already upgraded their qualifications through LFMI's continuous development course designed to equip teachers with knowledge and skills helping them effectively engage students and deliver practical classes of economics.
"Students tend to blame the government, businessmen and the media for economic downturns and stagnation; however, very few believe that they could make a change. Therefore, the promotion of personal responsibility and understanding that each economic phenomenon is a result of our economic activity is paramount. The demand for quality education has never been higher and our Education Centre will continue to stimulate discussion and promote critical thinking among students so that they become responsible individuals" – adds Žilvinas Šilėnas, co-author of the textbook.
In 2016, Economics in 31 Hours received a prestigious $100,000 Templeton Freedom Award awarded by Atlas Network for transforming the way of teaching and learning economics in Lithuanian upper secondary schools. The online teachers' manual also received 2016 People's Choice Award for the best educational tool in Lithuania's annual gathering of internet culture that celebrates the greatest and most innovative achievements of the Lithuanian tech community.