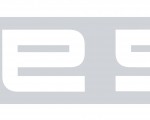 INESS
together with
Conservative Institute of M.R. Stefanik, European Coalition for Economic Growth Austrian Economics Center, Friedrich August von Hayek Institut
in cooperation with Entrepreneurs association of Slovakia, TRIM BROKER, Food Chamber of Slovakia, SPIN Foundation, CEBSI, F. A. Hayek Foundation
invite to a conference
Free Market Road Show- Europe on the way to slavery?
WHEN:
April 27, from 8 a.m. to 2.30 p.m
WHERE:
in hotel Crowne Plaza (sála LONDON)
Hodžovo nám. 2, Bratislava
LANGUAGES: Slovak and English (simultanous translation provided)
Registration form is available here.
Conference programme:
08:00 – 08:30 | Registration

08:30 – 08:45 | Welcome and Through this, machines can send photo recovery software across the network. opening remarks

Barbara Kolm, Austrian Economics Center, Vienna
Peter Gonda, Conservative Institute of M.R. Stefanik, Bratislava
08:45 – 10:20 | Panel 1: Free market vs colectivism: How big government can we afford?
Main Speaker:
Klaus Emmerich, Vienna
Panelists:
Mario Fantini, Hayek Institut, Vienna
Ronald Ižip, TRIM BROKER, Bratislava
Juraj Kotian, Erste Bank, Vienna
Radovan Ďurana, INESS, Bratislava
Frederik Cyrus Roeder, casino online European Students For Liberty, Bayreuth
Moderator:
Ondrej Sočuvka, CEBSI, Bratislava
10:20 – 10:40 | Coffee break

10:40 – 12:15 | Panel 2: Harmonization vs competition: How to return on the growth track?

Main Speaker:
Daniel Mitchell, CATO Institute, Washington
Panelists:
Ján Oravec, Entrepreneurs association of Slovakia and F. A. Hayek Foundation, Bratislava
Zdeněk Vilímek, Coca-Cola Česká republika a Slovensko, Prague
Martin Oravec, TREND Analyses, Bratislava
Moderator:
Richard Ďurana, INESS, Bratislava
12:15 – 12:45 | Lunch break

12:45 – 14:20 | Panel 3: Euro vs. sound money: Does ESM represent the end of financial sovereignty?

Main Speaker:
Barbara Kolm, Austrian Economics Center, Vienna
Panelists:
Richard Otto Zundritsch, Added Value, Vienna
Peter Gonda, Conservative Institute of M.R. Stefanik, Bratislava
Juraj Karpiš, INESS, Bratislava
Moderator:
Ján Oravec, Entrepreneurs association of Slovakia and F. A. Hayek Foundation, Bratislava
14:20 – 14:30 | Closing remarks
Barbara Kolm, Austrian Economics Center, Vienna
Peter Gonda, Konzervatívny inštitút M. R. Štefánika, Bratislava