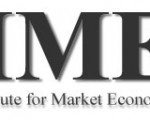 Institute for Market Economics
Cordially invites you to a press conference
Jobs During Crisis: A Flexible Approach To Labor Market Regulations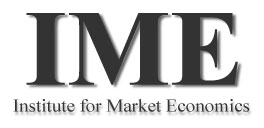 The Institute for Market Economics (IME) will present its view on the performance of the economy, putting the focus on the labor market and the job creation in a time of crisis. The following questions will be discussed:
Are Bulgaria and the EU facing a new recession?
How is employment developing in the country since the beginning of the crisis and what are the main lessons learned regarding the labor market?

Can we expect unemployment to rise to a new record high level in 2012?
Which labor market policies are currently being implemented in Bulgaria and an how effective are they?
What is the alternative policy towards a flexible labor market and jobs creation?
IME team holding the press conference:
Desislava Nikolova – chief researcher at IME;
Petar Ganev – senior researcher at IME;
Kaloyan Staykov – researcher at IME.
The press conference will be held at the Bulgarian News Agency (BTA) on April 24, 2012 (Tuesday) at 11.00 o'clock.  
More information:
Binka Ilieva
Institute for Market Economics
02/ 952 62 66, 952 35 03