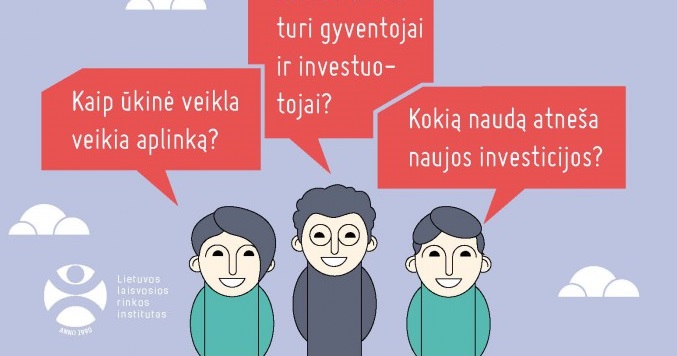 The Lithuanian Free Market Institute has prepared and published a handbook on public policy analysis "Ownership, Economic Activity and Environment: a Concise Guide to Coordination and Agreement" specifically designed for local community needs in Lithuania.
The publication addresses the most salient issues and fundamental aspects of public policy analysis that are of vital importance when it comes to peaceful agreement on issues relating to investment and environment.
The handbook is a part of LFMI's initiative Let's Agree aimed at promoting better-informed, constructive dialogue and peaceful agreement within local communities on issues relating to investment promotion and environment protection in Lithuania.