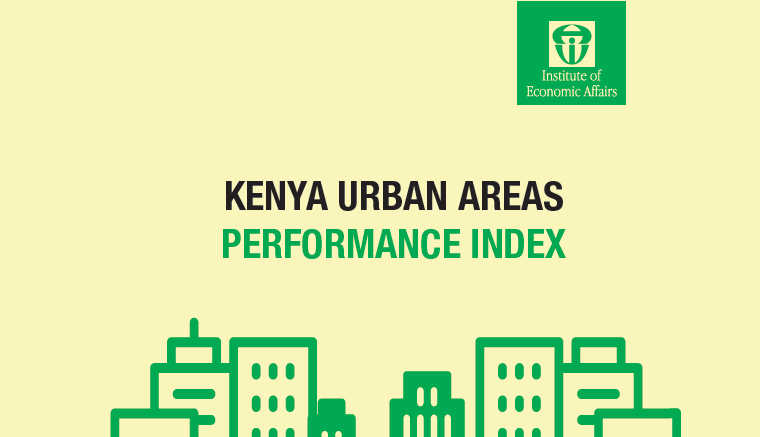 http://ieakenya.or.ke
The Lithuanian Free Market Institute's (LFMI) Templeton Freedom Award-winning Municipal Performance Index has been successfully replicated and launched by the Institute of Economic Affairs–Kenya in Kenya and is currently underway in Latvia and Bosnia and Herzegovina.
Under the title of Kenya Urban Areas Performance Index Report, the index covers six largest urban areas in Kenya – Nairobi, Eldoret, Nakuru, Kisumu, Machakos and Mumbasa – and rank them in three overarching categories, including service delivery, conditions for investment and governance.
The performance of urban areas is measured against 67 indicators and highest points are given for those that "ensure individuals' free choice, create favourable business conditions, use public resources efficiently and ensure transparency of their activities".
Reportedly, for IEA-Kenya, the report provides a rich source of data and information that can be employed to reach different audiences including policy makers, civil society, researchers, students, the media and the public to inform debate and dialogue on urban governance and planning.
The urban ranking provides policy makers with impetus to initiate policy reforms needed while also equipping other groups such as civic players and the media with key messages to effectively advocate for policy changes at local governance.
"In Lithuania, the Municipal Performance Index has successfully driven policy reforms in favour of private ownership, free enterprise, and lower taxation and bureaucracy since its very launch in 2011. It has been successfully replicated in Georgia and Hungary and will certainly benefit civil society, local advocacy groups and urban administrations in Kenya" – says Žilvinas Šilėnas, President of LFMI.
LFMI is currently working with the Forum for Latvia's Future and the Center for the Advancement of Free Enterprise on establishing the measurement of the performance of local governments in Latvia and Bosnia and Herzegovina, and plans further expansion of the Municipal Performance Index to Ukraine.
"We are pleased to offer think tanks from across Central and Eastern Europe and beyond a methodological framework and expert assistance in replicating and establishing an index in their countries" – concludes Aneta Vainė, Vice-President at LFMI.
---
Read the Kenya Urban Areas Performance Index Report; Explore data on an interactive dashboard
Find out more about the original Lithuanian Free Market Institute's Municipal Performance Index