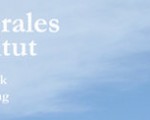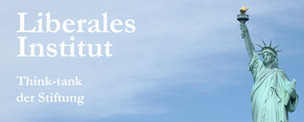 The Liberal Institute of the Friedrich Naumann Foundation
invites all interested to read
Institute's publications:
1. Concepts of Liberty
Competition
Freedom
Liberalism
Market Economy
Responsibility
2. Occassional papers
The future task of Liberalism – A political agenda
Theme Report, Liberal International Congress, Pisa,
September 1988, Ralf Dahrendorf, 1988 (2011)
The Dutch health care system – Can the Germans go Dutch?, Marcel Canoy, 2010
American Health Care Policy Issues, Arnold Kling, 2010
Liberalism, liberal policy and private property, Stefan Melnik, 2009
Non-Centralism – The Swiss Experiment …, Robert Nef, 2009
The private Provision of Public Goods – The History and Future of Communal Liberalism, Fred E. Foldvary, 2009
The American Dream – Job Migration Into The United States, Thomas Cieslik, 2009
Migration matters – How Germany and the world can benefit from a free movement of people, Philippe Legrain, 2009
Freedom, The Rule of Law and Market Economy. Concerning a cognitive dissonance, Dr. Detmar Doering, 2011
Addressing Climate Change in the Context of Other Problems ? A Plea for Realism over Ideology, Indur M. Goklany, 2009
Full list of occasional papers can be found here.
3. Ideas on Liberty
Who Owns Broccoli? Intellectual Property Rights in a Liberal Context, Steffen Hentrich Csilla Hatvany (Hrsg.), 2011
Liberal Readings on Education, Stefan Melnik, Sascha Tamm, 2008
Handbook of Transformation to Market Economy, Bibek Debroy, 2008
Less is more, Patrick Welter, 2007
Towards a Global Competition Order, Henning Klodt, 2005
Balance of Power, Globalization and the Capitalist Peace, Erich Weede, 2005
In Praise of Non-Centralism, Robert Nef, 2004
Freedom, Prosperity and the Struggle for Democracy, Stefan Melnik, 2004
Readings in Free Trade, Detmar Doering, 2004
Summaries and PDF files can be found here.
4. Liberal Thinkers – information about ideas and publications of:
Alexis de Tocqueville
Karl R. Popper
Robert Nozick
John Stuart Mill
John Locke
F.A. von Hayek
Benjamin Constant
Frederic Bastiat
Files can be found here.
5. Policy papers on:
6. News Reports, Background Papers (in German), FNF International News – more information here.
Full list of Liberales Institut's publications: