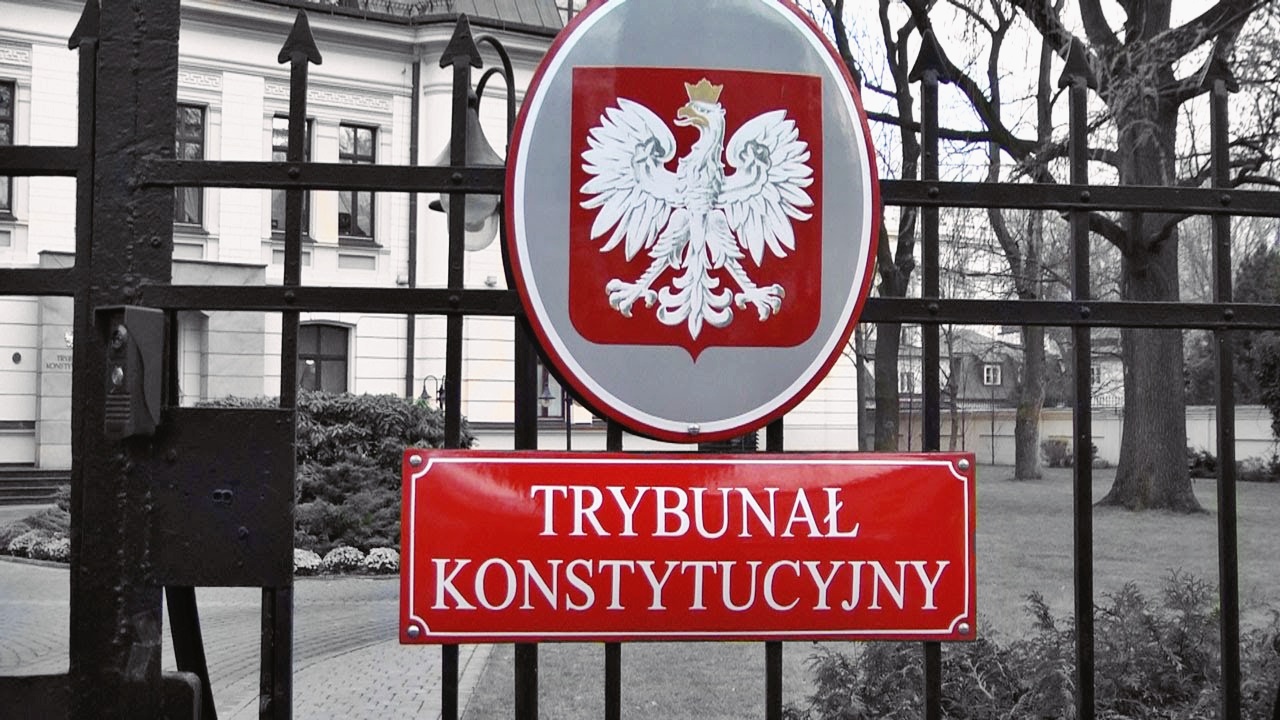 Creative Commons
Last Thursday marked another important landmark of the constitutional crisis in Poland. Law and Justice – the Poland's ruling party – appointed in a parliamentary voting another member of the Constitutional Court. Per se this action was in line with the prerogatives of the Parliament, yet in practice it blocked the possibility of reaching a political compromise around the Constitutional Court for at least several months. The light in the tunnel is gone. Law and Justice provided the ultimate evidence of its unwillingness to solve the crisis in a democratic way. In this context, the well-advertised recent meeting with the leaders of the opposition – kept in the background of the Polish President's trip to the US – becomes purely theatrical and certainly not a sign of good will.
Why does the recent appointment of Professor Jedrzejewski to the Constitutional Crisis block the way to a compromise? It is not because of him lacking legal knowledge – as a specialist in penal law his voice could contribute to the work of the Court. It is not because we doubt his independence, although I deeply regret that Prof. Jedrzejewski refused to reply to any questions on key constitutional issues asked during his hearing. In fact it is not a personal matter. One of the conditions to solve the crisis is to regularise the issues of the set-up of the Constitutional Court. Currently it consists of twelve active judges, while the Constitution sets their number at fifteen. The remaining three places were filled in twice: legally by the previous Parliament (but the President refused to swear in the appointed judges) and illegally by the current Parliament which was followed by an immediate vow. As the Constitutional Court considered the appointment of the latter as illegal, the three judges elected by Law and Justice have not been admitted to the work of the Court.
With twelve active judges and further six appointed by the two subsequent Parliaments there is a clear impasse as regards the personal set-up of the Court. The Nowoczena party offered a pragmatic solution. In the coming year three further seats in the Court will be vacated. Political parties should agree to appoint for these seats the three lawyers proposed by Law and Justice and illegally elected for the Court last year. At the same time the President should take the oath from the judges appointed in line with the law by the previous Parliament. This way, in one year time, there would be no vacancies in the Court, while all personal decisions of both Parliaments as regards its personal composition would be fully respected. Yet, by its Thursday's decision, the parliamentary majority turned this solution impossible. A new Member of the Court is appointed; therefore the chance of reducing the surplus of judges is lost. And thereby lost is also the chance for a political, but constitutionally feasible, compromise.