The ECB cut basic rates last week to proceed with verbal interventions this week as well. Mario Draghi said that they are ready to cut interest rates again, if needed, and that they will accommodate the policy to the data that arrives from the euro-area economy in the coming weeks. The Governing Council allegedly consider, for the first time openly, the possibility of reducing the interest rate on the deposit facility to less than zero. It is very probable that they will consider new steps very soon, because the spring forecast of the European Commission is not very optimistic. Annual GDP growth this year is now forecast at -0.1% in the EU and at -0.4% in the euro area. The ECB is allegedly also considering buying bad loans from southern parts of Europe to relieve the pressure on banks in crisis-stricken countries. According to Die Welt, the ECB is also discussing whether the bank could itself buy asset-backed securities, which simply means that it wants to put some junk assets on the balance sheet, and will directly finance needs of new loans within problematic economies. And if you think that currency wars are not heating up, you should be aware of the fact that the Reserve Bank of Australia has cut its benchmark interest rate to a record low by a quarter percentage point to 2.75 percent. And who else has joined the club? The Bank of Korea has unexpectedly cut its key interest rate from 2.75% to 2.5%, probably as a reaction to monetary easing steps of the Bank of Japan, and on Wednesday, the National Bank of Poland cut its key interest rate from 3.25% to 3%, as a reaction to ECB measures, which we have written about a week ago.
Unemployment in Greece hit a new record. The number of the employed decreased by 270,766 on a yearly basis. Greek Statistical Bureau reported that February unemployment rose to a new record high of 27.0%, with the January number revised from 27.2% to 26.7%. The unemployment rate among youth is 64.2 %, which is a new record as well.
Do you still believe that Cyprus was an extraordinary case? And do you still believe that nothing like a Cypriot nationalization is possible within other European countries? According to a proposal of the European Council, deposits over €100,000 are likely to be hit in the event of future possible European bank collapses. Uninsured deposits of over €100,000 would be bailed in if the bank is in trouble. The good news is that depositors would rank at the end of the process, with other creditors first absorbing the losses.
It is more than interesting that while Italian sovereign bond spreads are back to almost pre-crisis levels, their delinquent loans accelerate once again. More than € 130 billion of Italian debt is currently delinquent and the current percentage of loans in default is approaching 8% of the total. It is more than interesting because everything is fixed in Europe, isn´t it?
The euro skeptical party "Alternative for Germany" was officially founded just a few weeks ago. But it already has more than 10,476 members and some 2,800 of which have switched allegiance from Germany's established parties. The party lures members by slogan: "Straight talk instead of S€datives". Its support is still around 4 %, which is under 5 % quorum needed to enter the federal parliament.
French Finance Minister Pierre Moscovici declared that the era of austerity is over and that austerity is not the only way to fight the European crisis. Finance Minister Schaeuble agreed that some euro states (among them France) need more time to reduce their budget deficits. Jens Weidmann, his counterpart in the Bundesbank, is of a different opinion. He said that "You can't call that savings, as far as I am concerned … To win back trust, we can't just establish rules and then promise to fulfill them at some point in the future. They have to be filled with life…". I think that not only Mr. Weidmann but all of us should have to get accustomed to a new definition of rules, namely, that there are no rules when we are talking about the cutting of social spending.
There are still more doubts about China´ GDP growth and future development of the country. Private and public debt is estimated over 250 % of GDP and the US diplomatic cable released on WikiLeaks revealed that Chinese GDP statistics are "man-made" and are not consistent with electricity use, rail cargo, and bank loans. More and more experts expect that China's miraculous growth is over and will decline to 6 % by 2020, and maybe lower (3-4%) due to the ageing crisis. China's ageing crisis is following into Japan's footsteps with a 20-year delay.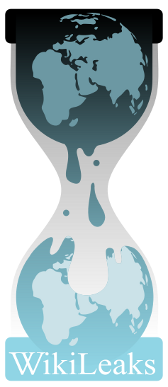 International Monetary Fund head Christine Lagarde said the U.S. government's debt reduction plans are too abrupt, which could cause the U.S. economy to contract by over one and a half per cent. Not a very good perspective if you realize that the US needs real and healthy growth more than ever. We have to recognize that although stock indexes reached new times records, April was the 195th straight month that the number of American workers collecting federal disability payments increased; in nominal terms it means 10,962,532, which is more than the population of Greece. Yes. This is a new definition of healthy growth.