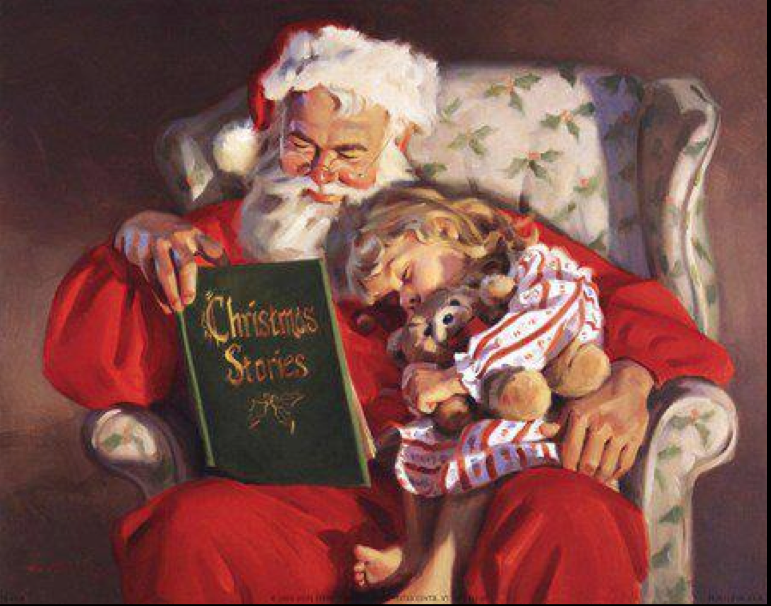 CC
This winter holiday season is more restrictive than what we are used to. With COVID still running amok making it inadvisable or some cases downright unlawful to visit our families and loved ones. While most of the world cooped in here are some recommendations for liberals (even though the books might not be) as to what to read during the holidays.
Fiction
Harry Potter is often claimed by most ideologies, without any other reason but its popularity. The books show a plethora of political measures that can be interpreted as good or bad by nearly everyone and as such have merits for liberals as well. It shows how student activism can change the world, how networking works, how fake news and propaganda affects politics, and how lack of checks and balances cause problems.
Terry Pratchett's masterpiece, the Discworld series not only transports readers to a highly intricate fictional universe, but gives ample entertainment, and the author hid among wit and humour complex philosophies.
For the keen eyed reader the books deal with a myriad of subjects from power, and the individual's relation to it, governance, economics and foreign policy, which would definitely whet the interests of any liberal, even though no ideology is explicitly promoted by the series.
Sci-Fi
Hitchhiker's Guide to the Galaxy is an eternal classic. In its masterful twisting of language, wit and philosophy it is akin to Discworld but in a sci-fi environment. It promotes individualism and liberty, while ridicules red tape, governance and the futility of trying to manage everything. It is a must read if anyone is interested in the meaning of life, the universe and everything.
The Moon is a Harsh Mistress was written by Robert A. Heinlein. It depicts a dystopian lunar colony and the resistance that fights again its authoritarian leadership. The book explores libertarian ideas and provides an excellent criticism of regimes that trump on liberties. Apart from the exciting plot the story delves into deep philosophy as well.
Crime and Thriller
London had Sherlock Holmes, New York had Nero Wolfe. The corpulent armchair detective is the brainchild of American writer Rex Stout. Although the author described himself as left-wing, but he definitely wasn't blind nor radical.
In his detective series featuring Nero Wolfe he often criticizes Communists, and advocates for liberty and freedoms as well as Western values. For those who are firm promoters of reason and common sense the books are definitely recommended.
Dennis Wheatley's Gregory Sallust series is also not overly well know, just as the Nero Wolfe books. Their legacy however is the most famous spy, James Bond, whose author, Ian fleming drew inspiration from the Gregory Sallust books.
Dennis Wheatley was a british author, who aided the war efforts in WWII. He opposed both Communism and Nazism, a theme prominently featured in his books. His spy thrillers tell the story of Gregory Sallusts efforts to bring WWII. to an early end. Most of the books were written right after the events of the war, such as the invasion of Belgian, the fall of France or the opening of the Eastern front.
Journals
For those wanting to learn about various topics from economics to politics, such as taxation, sharing economy, and the democratic changes the 4liberty.eu Reviews will provide an interesting read. The latest issue about disinformation is very topical during the COVID-19 pandemic.
If you would like to know more about public policy in light of the pandemic, we highly recommend the latest Visio Journal published by 4Liberty Network member, Visio Institute. The expert analyses reveal the economic implication of the virus and the measures against it by the governments.
Poetry
Robert Browning was a poet with liberal views. He stood up for liberty and equality. One of his poems called "Why am I a Liberal?" put it as such:
"Who, then, dares hold, emancipated thus,

His fellow shall continue bound? Not I,

Who live, love, labour freely, nor discuss

A brother's right to freedom. That is "Why."
Regardless of political views however the works of Browning are a delight. His style is often a bit complicated, and it is difficult to interpret the philosophical themes of the verse as a consequence, but given the ample time during the holidays it is well worth a shot.
Emma Lazarus is best known for her poem "The New Colossus", which was written in order to raise money for the pedestal of the Statue of Liberty in New York, and in turn the poem is engraved there. Apart from her dedication thusly to US liberty, she was a friend and sympathizer of the political economist, Henry George, an advocate of free trade, whose ideas are called Georgism. Milton Friedman is counted among his followers.
---
Continue exploring:
Christmas Presents, Tradition, Politics
"Meseország mindenkié" Book Shredding-Destroying "Homosexual Propaganda" or Inciting Hatred?