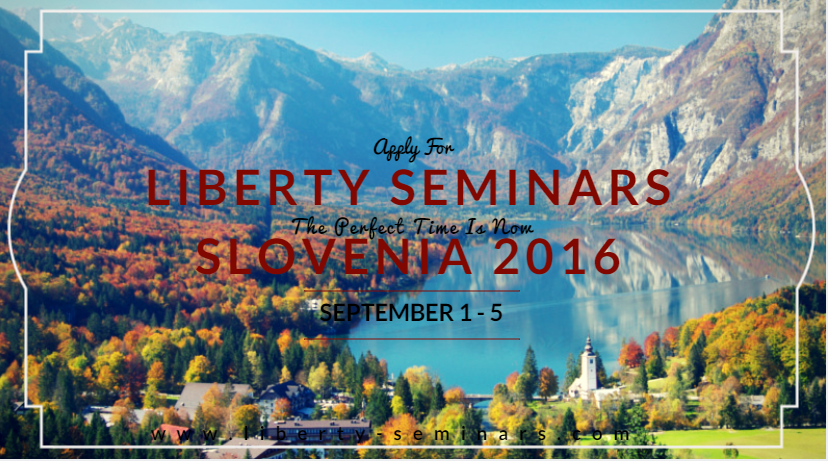 The 9th annual Liberty Seminars Slovenia will be held between September 1-5, 2016 at Hotel Jezero, Lake Bohinj, Slovenia. The event is a life-time opportunity to DISCUSS, PRESENT & DEBATE human rights, markets, public policies and law in breathtaking scenery of the Julian Alps. Liberty Seminars Slovenia provide the attendees with a unique opportunity to discuss current economic and political topics through the lens of classical liberal ideas.
The Liberty Seminars Slovenia are one of a kind project as they bring together a widely diverse group of attendees and lecturers, both in terms of their national and cultural backgrounds, as well as their professional and educational paths. The first eight editions of project brought together more than 350 participants from 44 countries.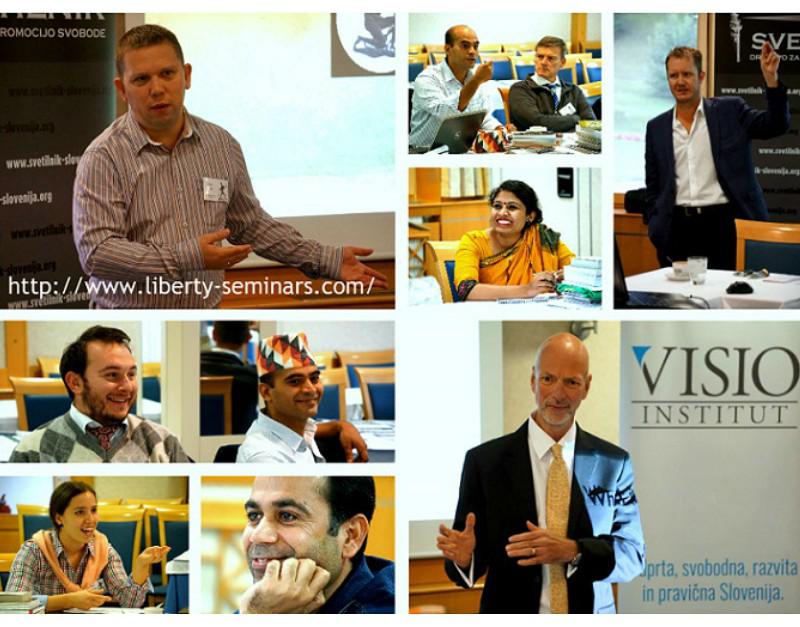 The participants of the Liberty Seminars Slovenia are challenged during every step of the program, as small group discussions, presentations, and group debates provide an excellent platform for sharpening their minds and skills.
To spend an unforgettable week with other exceptional individuals from all over the world, who share a passion for the ideas of liberty, apply to the 2016 Liberty Seminars HERE by August 1, 2016 (for visa applicants deadline is July 1, 2016).