You cannot walk straight when the road is bent. This traditional Roma saying exemplifies the challenge Europe faces when it comes to Roma integration. The authors of recently published paper Integration of the Roma in Central and Southeast Europe: Liberal Policy Recommendations argue: "After the fall of the various communist regimes, the situation of the Roma minority in most of the countries of Central, East and Southeast Europe generally moved from bad to worse. The economic transition caused a significant number of Roma to lose their employment, and as a result their social status declined further.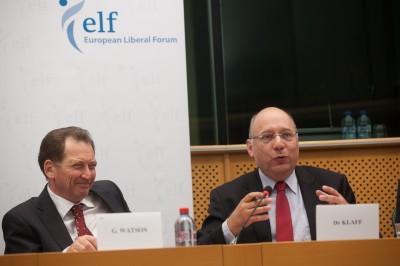 As a consequence, the problems of discrimination, poverty, widespread unemployment, low educational attainment, dwellings without basic amenities, poor health, and early death are especially grave in this region. However, the migration patterns of Roma to Western Europe, as well as the uproar over their expulsion from France, Italy and other countries, have clearly revealed that the integration of Roma is an overall European problem that needs to be tackled jointly.
If the elected governments and civil societies of the EU do not find solutions, extremists of all sorts will be even more vigorous in coming forward with their approaches, based on racism, discrimination, xenophobia and violence."
The European Liberal Forum, in cooperation with the Friedrich Naumann Foundation for Freedom and the Centre for Liberal Studies, has taken this to heart and formulated policy recommendations with a liberal perspective, seeking to improve the direction and implementation of the region's National Roma Integration Strategies.  These recommendations were put together in a publication which includes five general principles and thirteen specific policies of a liberal Roma integration approach, covering the role of the state, education, employment, housing or health care.
"There are almost two years of work behind this piece," adds Dr. Borek Severa from the Centre for Liberal Studies, one of the editors of the text. "It is a result of combined efforts of numerous experts with years of experience concerning the Roma minority. The main challenge of the whole liberal approach is to introduce measures without hurting individual freedoms. I hope we managed to compile a useable launch pad for a constructive debate which will lead to the improvement of Roma integration in our region."
The publication will be officially presented on the International Roma Day, 8 April 2013. Key liberal stakeholders including Sir Graham Watson will gather in the European Parliament to discuss the policy recommendations and their implications for the Roma communities.
The full publication is available for download here.