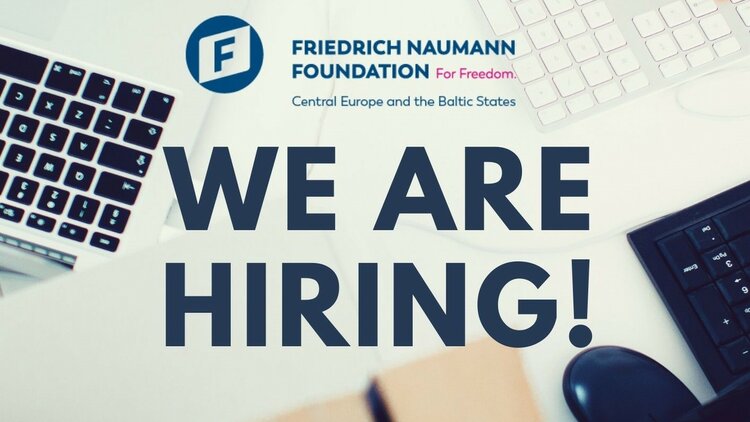 FNF
As of 1st December 2021, the position of a Project Manager for Central Europe and the Baltic States at the Prague office will be filled full-time (40 hours/week) at least until 31st  December 2022 (with a potential extension).
Our offer:
Dynamic work in a global foundation promoting values of open society, liberal democracy, human rights and free market economy. Possibility to bring own project initiatives, possibility to improve soft and hard skills during workshops and trainings. Possibility to visit and co-organize international events, including travelling within EU countries. Financial remuneration above the average standard of non-profit sphere in the Czech Republic.
Job description:
Planning, organization, implementation and follow-up of projects in Central Europe and the Baltic States, e.g.:
Planning, implementation, follow-up and documentation of projects and events in the region (international conferences, workshops, seminars, etc.)
Participation in the press and public relations work for the projects supported
Communication with partner organizations
Establishing and maintaining contacts and networks
Monitoring of the political situation in the project countries.
Requirements:
Completed relevant university studies or comparable degree (at least bachelor)
Good knowledge of the current political situation in Europe
Good knowledge of the liberal environment and liberal commitment
Organizational skills, teamwork, accuracy, reliability
Good computer skills (Office programs)
Highly proficient in spoken and written English (C1/C2)
Very good command of German preferred.
Please send your written application (in PDF format) along with your short cover letter to  by 1st October 2021.