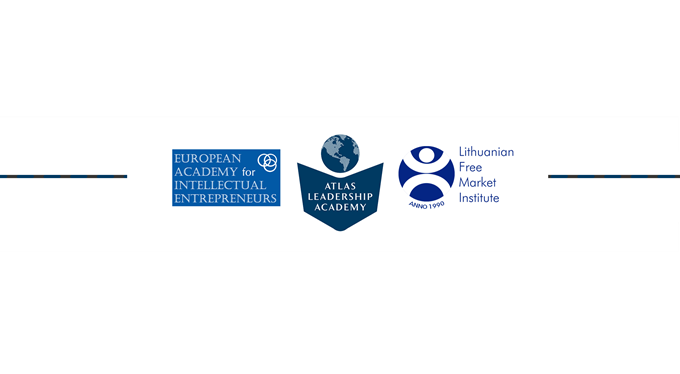 The Lithuanian Free Market Institute in partnership with Atlas Network organizes European Think Tank Startup training. A team of experts, among them  Peter Botting – a corporate, political and personal messaging strategist, Dr. Tim Evans – a former President and Director General of the Centre for the New Europe (2002-2005) in Brussels, Edita Maslauskaite and Zilvinas Silenas from Lithuanian Free Market Institute will help you to become a better think-tanker.
What is this Training about?
• How to create a business plan for your think tank?
• How to design a plan for a successful communication campaign?
• How to draft a long-term fundraising strategy for your think tank?
When and Where?
June 18-20, 2015 in Vilnius (Lithuania)
Who May Apply?
• Members of new European think tanks (up to 5 years in operation),
• New employees of established think tanks,
• Individuals who are active, motivated and dedicated to the ideas of liberty.
We will select 25 best applicants and provide them with a seminar package: a travel grant of 150 EUR, free accommodation, free meals and free event material.
How to Apply?
Fill out the application form https://www.surveymonkey.com/s/NBFLK6Y by March 20, 2015.
The training is a part of the Atlas Leadership Academy and the Think-Tank School participants will receive 2 credits. To learn more and earn more credits visit www.atlasnetwork.org/academy.
For more questions contact – academy@freema.org