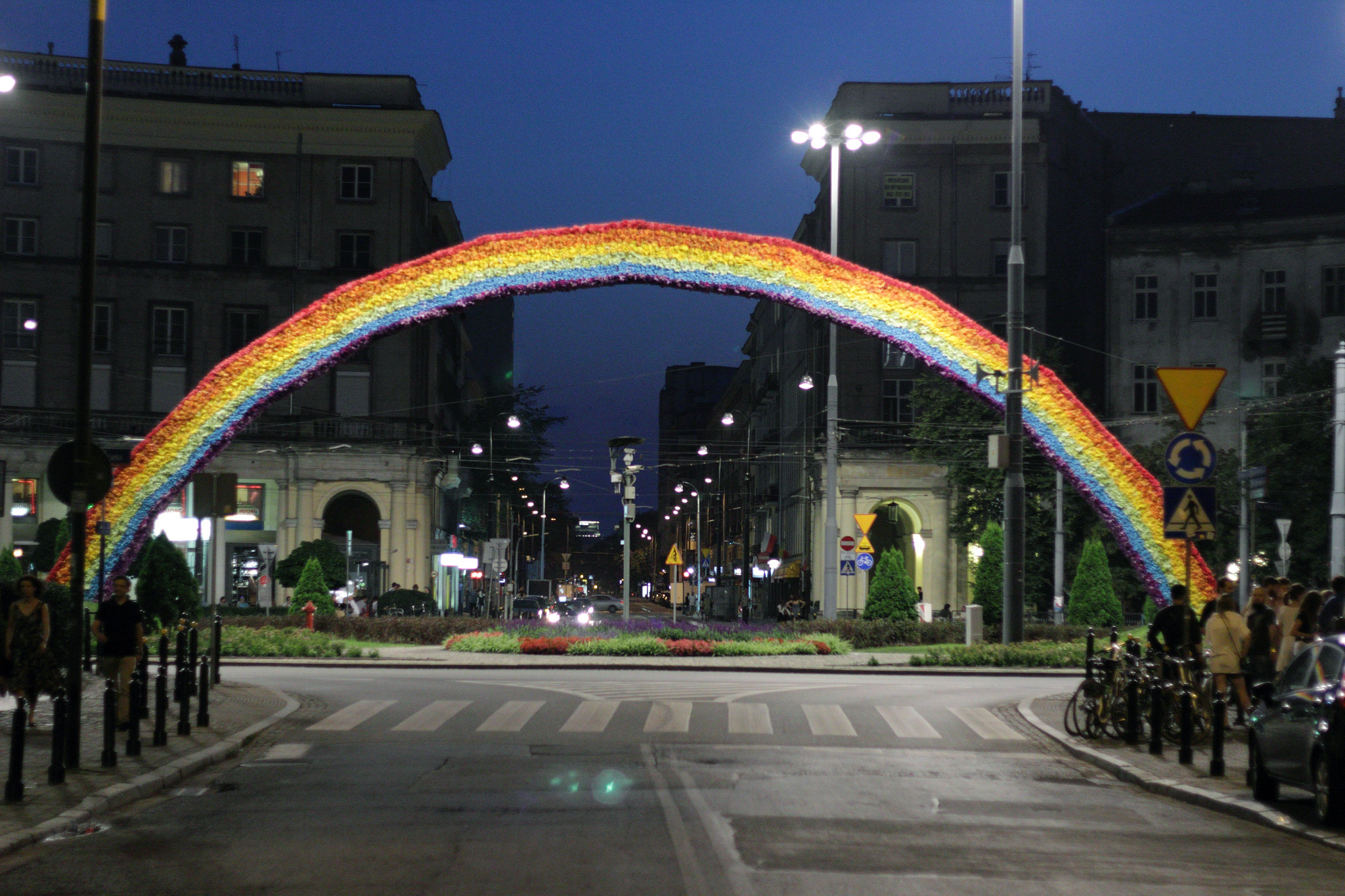 Lukas Plewnia || Creative Commons
The government in Warsaw is considered to be one of the most conservative in the EU. In the country with practically no regulations for LGBT+ community, Law and Justice – the ruling party – manages to find the way to limit their rights even further: police officers are instructed to ignore hate crimes of nationalist homophobic organizations, and when a couple wants to marry in a different EU state, the authorities refuse to certify that a citizen is unmarried if no clear declaration that a partner would be of the opposite sex. Lately, a child of two Polish citizens living in the UK was not granted a Polish passport because its parents were a same-sex couple.
Nevertheless, 50 thousand people marched on June 3 in Warsaw Pride to manifest their support for liberal values: freedom and equality to all. How is it possible that during a so-called "conservative revolution" a community that is still often labelled "controversial and radical" gathers so many supporters?
To understand this phenomenon we need to go back to 2004-06, when the then Mayor of Warsaw, Lech Kaczynski, who later became the President of Poland, banned the LGBT marches in the Polish capital city. Although the support for LGBT+ community in Poland back then was far from widespread, the "Solidarity" nation could not accept refusing other citizens the right to assembly. In 2004, the Pride was successfully banned by Lech Kaczynski but next year the unprecedented number of 10 thousand people marched in the illegal Pride 2005 and twice more in 2006. What was before a minority event with limited media coverage and interest, became a nation-wide march joined by thousands of Poles.
Since the Parliamentary elections in 2017 the government regularly breaches Polish Constitution, which results in tens (or even hundreds) of thousands of people protesting on the streets of Poland every couple of weeks or months. It is a new phenomenon, not seen since the collapse of communism. LGBT+ activists have always been involved in Polish democratic movement. However, for the first time in the history, they do it under the visible rainbow banners. In all anti-government manifestations there is a significant representation of colorful LGBT+ flags.
LGBT+ Poles stand up for conservative values: the rule of law, patriotism, democracy, and so the society changes. Example: Lech Walesa, who in 2013 denied gay people the right to be in Parliament or protest on the streets, now cooperates closely with and supports an openly gay leader of the Committee for the Defense of Democracy in Gdansk.
At the beginning of June 2017, the Nowoczesna Party (Polish Liberal Democrats) presented a proposal for introducing the Act for Civil Partnerships. The regulations give same-sex couples similar rights to marriage in most areas (except for the external adoption of children other than those of a spouse). Never before has a centrist party in Poland openly supported LGBT rights and none other proposals put forward until now (mostly by the left wing) has ever gone this far.
Conservative measures implemented by Kaczynski's party lead to an increased approval of liberal values. Although there is practically no chance that any progressive legislation gets Parliament's approval till the next elections scheduled for autumn 2019, they may have an interesting outcome and voters may turn out to be surprisingly liberal with regard to social issues.
Will Jaroslaw Kaczynski's conservative policies lead to the implementation of civil partnerships or even same-sex marriages in Poland? One thing is certain: any action against the LGBT+ community carried out by the controversial government increases the public support for gay rights. This leads us to the conclusion that the situation may not be as difficult as it looks at first glance.