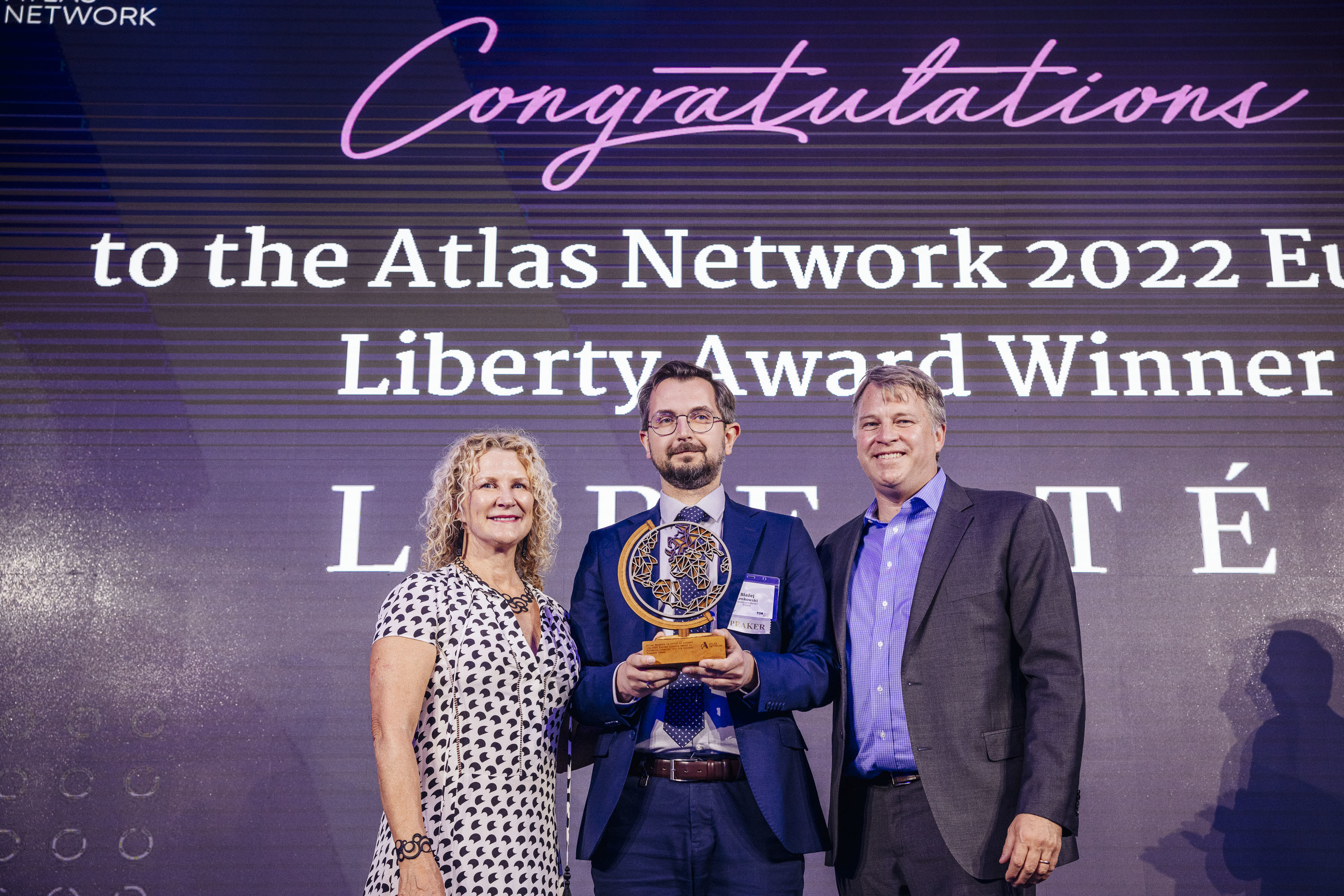 Atlas Network
During this year's Atlas Network Europe Liberty Forum, the Liberté! Foundation received the Europe Liberty Award for one of its flagship projects – the Freedom Games forum. The event has been organized since 2014.
Each year, Atlas Network's Templeton Freedom Award Prize Program, generously sponsored by the Templeton Religion Trust, honors and rewards outstanding projects by our partners across the world through both the flagship Templeton Freedom Award and five Regional Liberty Awards. The latter each offer a prize of up to US$10,000 and recognition on stage at the applicable Regional Liberty Forum. Fundacja Liberté! (Poland), won the 2022 Europe Liberty Award for their annual Freedom Games event.
Since 2014, Fundacja Liberte! has held their two-and-a-half day Freedom Games event to create a space for liberty-minded individuals to gather and discuss the challenges and opportunities ahead for classical liberalism. Held in Lodz, Poland, the organizers were forced to innovate in 2020 due to the COVID-19 pandemic and move the event online.
The organizers realized the potential of a hybrid format, and in 2021 Freedom Games were streamed online, in addition to meeting in-person. Working in conjunction with other Atlas Network partners, like-minded organizations, local and global businesses, and the city government has allowed Fundacja Liberte! to reach a global audience, with last year's event reaching over two million online participants.
The Foundation looks forward to building on their success and learning experience during this year's Freedom Games event in October.
---
The article was originally published at: https://www.atlasnetwork.org/articles/fundacja-liberte-wins-2022-europe-liberty-award
---
Find out more about the Freedom Games forum and this year's edition: www.igrzyskawolnosci.pl/en
---
Continue exploring:
Save the Date! Freedom Games 2022: Green Independence
Poland and Hungary Versus Rule of Law and EU Funds [PODCAST]