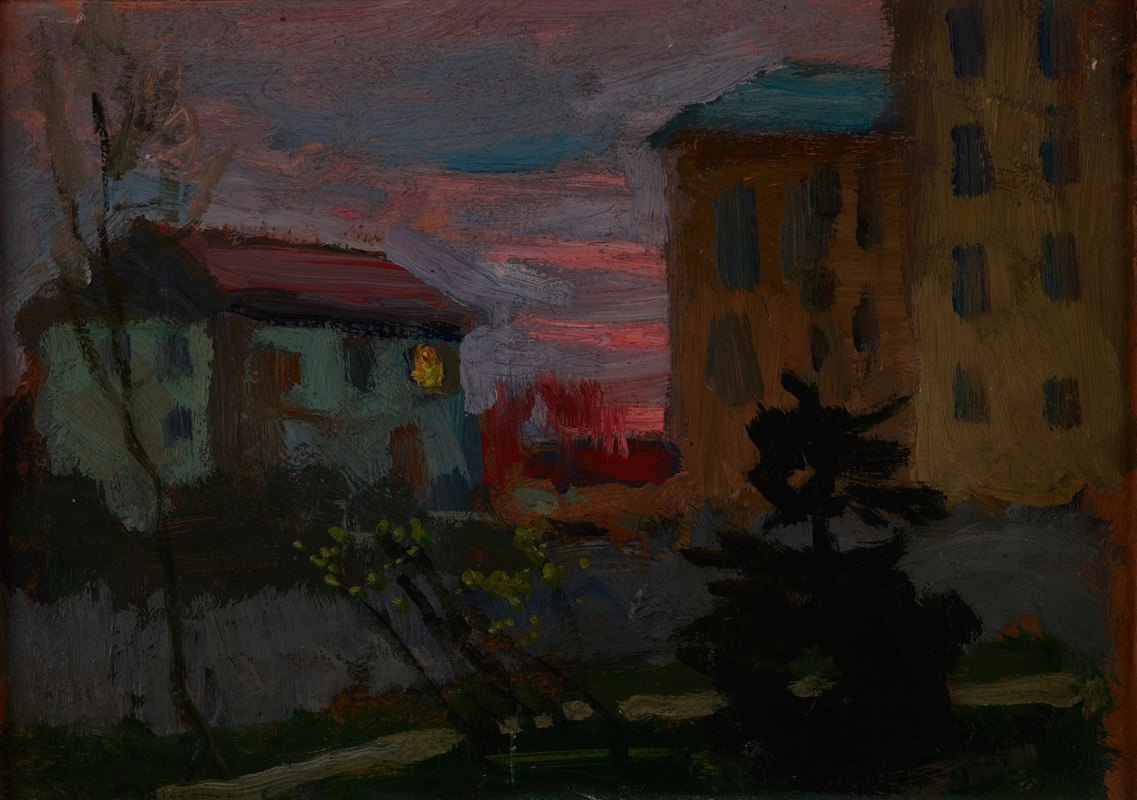 Jan Stanislawski - In Kyiv at Dawn (1905) // Public domain
According to media reports, the Ukrainian offensive is progressing slower than expected. However, there are many indications that the main phase of the offensive is still ahead of us, and the actions taken so far have only been rehearsals. The attacks are advancing towards the Sea of Azov in order to cut off Russian access to Crimea and divide the occupation zone into two parts.
Today, all those who wish Ukraine well ask themselves one question: did Kiev get enough equipment to make a breakthrough strike?
We know that Ukraine does not have air dominance, and we know that the Russians had six months to prepare, during which they used the time to mine the foreground and prepare defensive positions. The Ukrainians are laboriously attempting to break through the Russian defense and are suffering losses at the same time. I would like to remind everyone – including in Poland – who speaks about "being tired" of helping Ukraine. Ukrainian soldiers are supposed to be tired, not us. We need to maintain our support.
Especially since Russia has already lost a lot in this war. The "special military operation," which according to Putin was supposed to last for several days, has been ongoing for 1.5 years. During this time, Moscow lost markets for its raw materials in Europe and was forced to sign unfavorable agreements with China. It demonstrated that the allegedly modern army is as corrupt as the rest of the country, compromising not only its soldiers but also its military equipment. Instead of witnessing the triumphant march of Russian troops through Kyiv, the world witnessed the march of Yevgeny Prigozhin's mercenaries on Moscow.
The sanctions imposed on the Russian economy are also beginning to have repercussions. Recently, in Washington, I was persuaded that spending on various military purposes already consumes a significant portion of the Russian budget. Pressure must be maintained, as this war – like many other colonial wars in history – will end only when the Russian elite deems that the costs of reconquering the colony exceed the future profits from its ownership.
I believe that a significant part of the Russian elite already understands this, but either they are afraid to tell it to Putin, or they lack access to him. Autocrats, after years of absolute rule, do not surround themselves with individuals ready to present an unpleasant and painful truth. They grasp their mistakes only when they lose power.
Desperate messages are now emanating from the Kremlin, attempting to drive a wedge between Poles and Ukrainians. The Russians claim that the Poles are interested in annexing part of Ukrainian territory. This is not a recent claim.
Putin made similar insinuations during our rule, and the Vice-Chairman of the Duma, Vladimir Zhirinovsky, even sent an official letter regarding this matter. All such suggestions were dismissed by Polish authorities, who considered them absurd. That's how it has always been and (hopefully) always will be.
However, I remind my colleagues from PiS about other leaders in the group of European leaders who are currently questioning borders. PiS's biggest ally in Europe, Viktor Orbán, recently suggested that part of Romania does not truly belong to Romania, and that Slovakia is a "detached part of Hungary." He also once claimed that "Hungary is the only country that borders itself." In discussions with high-level Ukrainian politicians, I hear that they believe Orbán is negotiating with the Russians for the potential partition of Ukraine.
Poland's raison d'être does not lie in an alliance with revisionist countries such as Hungary, Russia, or China, which seek to expand their territories at the expense of their neighbors. Poland's interests lie in supporting Kyiv in the fight against the Russian aggressor, rather than cultivating a politician who attempts to justify the aggressor. Even the PiS elite should finally understand this.
---
The article was originally published in Polish at: https://liberte.pl/interesy-polski-leza-we-wsparciu-kijowa-w-walce-z-rosyjskim-agresorem/
---
Translated by Natalia Banaś
---
Continue exploring:
End of the Conscience Clause: Call for Change