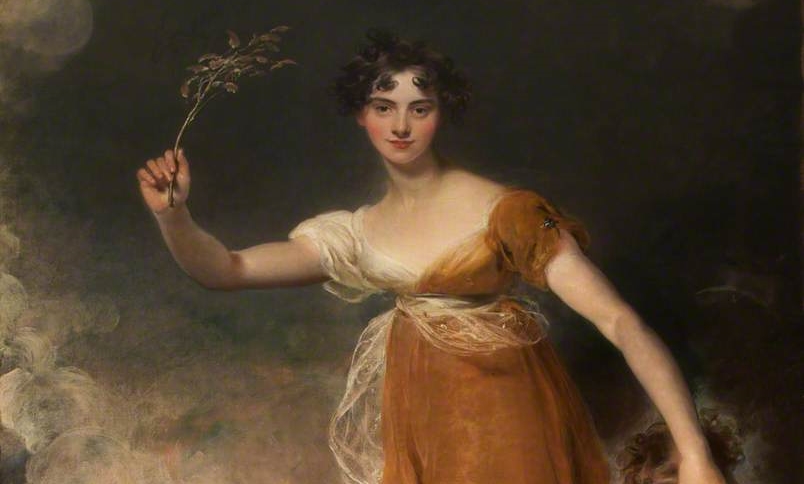 Thomas Lawrence "Georgiana Maria Leicester as Hope" // Public domain
The forthcoming presidential election in Poland, scheduled for June 28, will be decisive for the future direction of our country. Poles are faced with the choice between the final consolidation of anti-democratic rule, or a glimmer of hope for the future, in which Poland could be a fully engaged and respected member of the liberal, law-abiding European Community.
Although the campaign of Rafał Trzaskowski enjoys encouraging momentum, Andrzej Duda is leading in most polls. Should he win, the PiS government will have another five years of uncontrolled power. Enough time to irreparably dismantle Poland's democracy.
At that point the opposition has little to lose and everything to gain. Trzaskowski as president would exercise much-needed control over the government, whose political agenda has been to undermine the rule of law in Poland since the PiS came to power with a parliamentary majority in 2015.
The pressure is enormous. As the PiS' concern about securing victory in the elections grows, so does its willingness to do everything necessary, including electoral fraud.
Andrzej Duda is in a favourable position as, in addition to his campaign budget, he enjoys the exclusive support of the PiS propaganda machine TVP – Poland's national channel dictated by the PiS party.
The propaganda of TVP itself undermines the fairness of the elections. Given the PiS's track record of persistent violations of Polish democracy, manipulating the elections is not out of the realm of possibility.
But we are not without hope. Trzaskowski's campaign effectively addresses the issues that are important to Poles across the political spectrum. His campaign slogan "We have enough" resonates with all those who are already tired of the divisive, hostile policies of PiS.
It is no secret that Andrzej Duda is rarely independent of Jaroslaw Kaczynski and the PiS party, which makes him a weak and ineffective president.
In this political environment, Trzaskowski can position himself as a candidate for reason, compromise and cooperation, as a protector of Poland's democratic institutions and the separation of powers.
The question is, will some PiS and indecisive voters look beyond their political convictions in the name of protecting the integrity of Poland's democratic institutions? We can see it as a sacrifice that only some are prepared to make.
---
The article was originally published at: https://fnf-europe.org/2020/06/24/op-ed-presidential-election-hope-for-polands-democracy/?fbclid=IwAR2OnK9LkkjSsnJmhxwLEhbX7ry64QiLBmQH5m9SEKRM5mZHIS9GR_uCLl0
---
Continue exploring:
Poland Ahead of Presidential Election: New Frontrunner on Political Stage?
Polish President's Comment and Spiral of Hatred