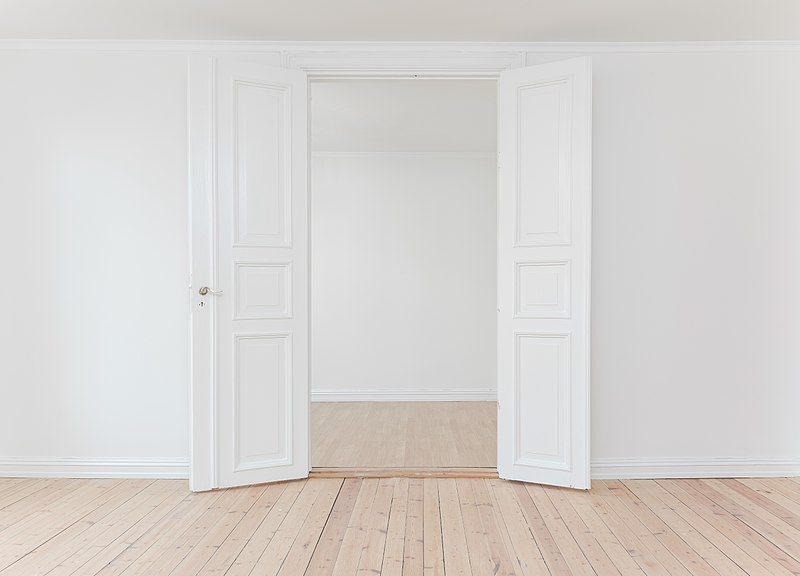 Philipp Berndt "Door in a White Room" // CC0
Over time, sources of information have changed from print and broadcast media to that of modern information-technologies, such as mobile telephones and the Internet. Information has, however, always played a critical role in shaping people's views and, therefore, actions. Accordingly, World Development Information Day is celebrated every year on October 24 to improve the dissemination of information about the development and growth challenges that nations face.
Information and communication technologies play a vital role in both making people mindful of and also altering the significance development and growth play in our lives, while at the same time enabling the process of addressing problems of development via new solutions that have the potential to foster economic growth, increase access to information, eradicate poverty, and improve social inclusion.
Facing obstacles is a precondition for developing the strength and acquiring the knowledge needed for the future, especially when confronting the diciest issues as a society. Clearly, in striving to conquer the obstacles to development, we need to recognize the need to strengthen dialogue and cooperation.
Hopefully, by now, we have learned several lessons from the response to the coronavirus pandemic that will allow us to deal with other complicated issues better.
First, societies are multifaceted. Dialogue and cooperation across generations provide opportunities not only to learn from each other, but also to address the needs of every group in society and, as such, make sure that no one is left behind. Failing to find solutions to universal challenges presents the danger that the most vulnerable people in society will be hit the hardest.
Second, the sectors of any economy are inseparably intertwined, as they are linked to the activities of other sectors. As an example, the pandemic and containment measures not only stifled domestic activity in all sectors and disrupted their supply-chains, but also led to income and job losses in both the formal and informal sectors. In such times, government policies should prioritise sector-wide measures and competition to promote a sustainable trajectory for all sectors.
Needless to say, the response to any crisis with severe economic consequences impacts development, growth, and trade, as well as determines how fast the sectors mend and how well countries handle other pressing economic challenges.
Third, access to information is not only a precondition for open, transparent, and responsible government, but in fact may save lives, especially during a crisis such as the one we are all currently facing. Freedom to access information may be exercised through different channels, with mobile telephones and the Internet playing a crucial role in allowing people to access information and remain informed.
Indeed, the #KeepItOn campaign stresses that access to the Internet and social media platforms enables people to acquire information, including safety protocols being rolled out by the World Health Organization and other health experts aimed at containing the COVID-19 virus. Blocking access to these tools puts lives in danger.
With that fact in mind, freedom of expression and information should not be the first casualty of any crisis, but rather the one that gets an additional layer of protection, especially if the crisis has severe economic and social consequences that will linger for generations.
Fourth, the world is interconnected. Hence, in times when public trust in traditional institutions is in decline in many countries and relations between countries are under strain, open channels of communication and willingness for cooperation across borders are more essential than ever in order to combat common challenges, including new threats to human rights and new forms of violence, thus aiding the efficient and effective pursuit of a better future for all.
---
The article is syndicated by 4Liberty.eu Network
---
Continue exploring:
"You Will Not Burn Us All": Polish Protests to Tightening of the Abortion Law