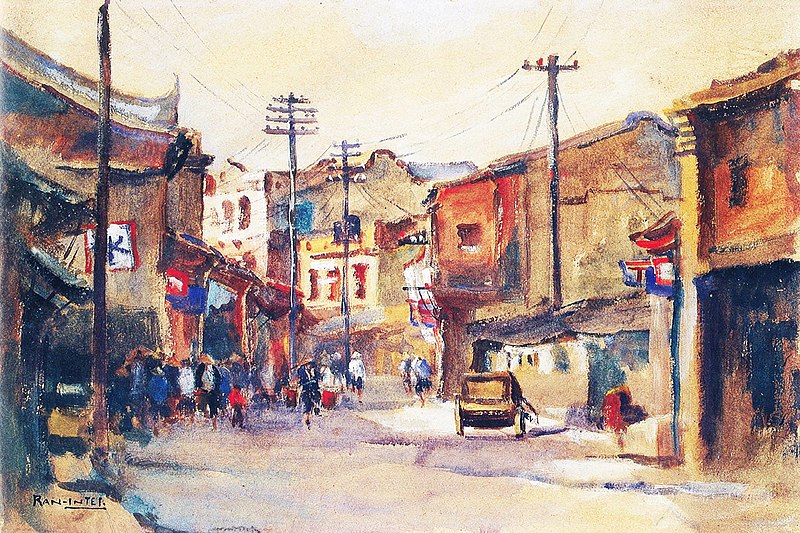 藍蔭鼎: Streets in Taiwan // Public domain
It is not very often that the Liberální Institut can praise a politician for something. The happier I am that I can do so today, because an entourage of Czech senators – headed by the President of the Senate, Miloš Vystrčil, – went in their official capacity to the Republic of China – the country generally known as Taiwan.
A little bit of background. The visit was originally agreed to be undertaken by the former President of the Senate Jaroslav Kubera who spoke very highly of the commercial and cultural ties between the two small nations of Czech Republic and Taiwan.
Unfortunately, this stalwart of liberty and one of the most accomplished politicians in Czech Republic's short history passed away in January.
It was only after his passing that we learned how much pressure he faced from the People's Republic of China (PRC) Embassy and from the Czech President. After this information became public, the case then became clear for his successor – he could not credibly back down from the trip without a huge embarrassment.
In the summer, he declared that his visit had been scheduled and said to a government politician:
"[Czech ice-hockey hero] Ivan Hlinka said that an enslaved nation does not win and is doomed to end badly. And these values ​​are the most important ones for prosperity. But it does not even register with you. […] If we do not return to what [former President] Václav Havel advocated, that is, that we are a country that realizes how difficult it is to achieve freedom, how difficult it is to be sovereign, how difficult it is not to be commanded, and if we are not able to pass it on, we will end."
Miloš Vystrčil must be supported unequivocally for this principled position.
The Republic of China (Taiwan), unlike the People's Republic of China, is a liberal democracy, a country that should be our primary partner, especially as the PRC Politburo has become more and more Stalinist in recent years.
According to the Economic Freedom of the World ranking, published by the Fraser Institute, Taiwan is economically an freer country than the Czech Republic: Taiwan ranks 16th, the Czech Republic ranks 25th and the PRC ranks in a disgraceful 124th place.
There was a time, some time around 2010, when Coase and Wang wrote their great book, when the PRC liberalized so much that it was easy to succumb to the optimism that the liberalization would continue on personal and economic freedoms and then further on political freedoms and that the PRC would become a liberal democracy in the foreseeable future. 
Unfortunately, this did not happen. Winnie the Pooh Xi Jinping was elected tsar for life, imprisoned Uyghurs in concentration camps, massively censored free speech of the Chinese on social networks and imprisoned them for it, denied the validity of the Sino-British declaration, and escalated pressure on both Taiwan and Hong Kong.
According to the data from the Czech Statistical Office, Czech foreign trade with the PRC and Taiwan (and Hong Kong for comparison) looks as follows:
| | | | | | |
| --- | --- | --- | --- | --- | --- |
| | import (million CZK) | share of total imports | | export (million CZK) | share of total exports |
| PRC | 91 367 | 10.3% | | 10 028 | 1.1% |
| Taiwan | 5 851 | 0.7% | | 1 538 | 0.2% |
| Hong Kong | 492 | 0.1% | | 1 387 | 0.1% |

The data shows that if the Chinese Politburo wanted to escalate the situation, for example by an absolute embargo on trade with the Czech Republic, it would significantly affect Czech imports, because imports from the PRC make up over a tenth of what we import to the Czech Republic in a given year.
In that case, we would probably have to give up brands such as Lenovo, Huawei, Xiaomi, Oneplus, and others, some of which I personally have been using continuously for many years. But I think – perhaps like Senate President Vystrčil – that there comes a time to say that enough is enough.
Travel to Taiwan is free, trade with Taiwan is free, even the PRC de facto recognizes the independence of Taiwan as it does not set trade blockades and recognizes Taiwan as a separate country at Chinese airports, but any mention of a de iure recognition of this de facto status quo makes the Communist Politburo in Beijing scream like a baboon. And so Taiwanese embassies all over the world must be called "cultural and trade missions".
When Miloš Vystrčil went to Taiwan at the end of August, he gave a speech in the Taiwan Parliament, declaring, in Czech and in Chinese: "I am Taiwanese. Wo shi Taiwan ren," and echoed his words from the beginning of this article by saying: "The defense of democratic principles is nothing else than a defense and protection of the free democratic soul of our societies."
Even though Vystrčil clarified, "We do not oppose advantageous and equal relations with the PRC, just as we want to have mutually advantageous relations with Taiwan," the Chinese foreign secretary Wang Yi went apoplectic and said the Czech Republic will face repercussions for Vystrčil's visit.
This, in turn, provoked a reaction from the German foreign secretary Heiko Maas, the French government, and from the Slovak President Čaputová, who all said they stood behind the Czech Republic.
The maverick mayor of a Prague borough of Řeporyje also reacted in his own style which caught the eye of the Foreign Policy Magazine as well as Taiwanese media.
It is also worth noting that PRC's claim to Taiwan is ridiculous, as the Chinese Communist Party has never had Taiwan under its administration. For those interested, read here about the rule of the Qing dynasty, which handed Taiwan over to Japan in 1895.
According to Liberální Institut's methodology, Miloš Vystrčil is one of Czech Republic's most liberal senators in the classical sense. 
We have become so accustomed to looking at politicians very cynically – and perhaps the Senate President's position is only a calculation of how to strengthen the polls for his party, the ODS – but the events of the last few months make it clear how much pressure Miloš Vystrčil now finds himself under that I would be more inclined to believe that he is really trying to fulfill the words quoted at the beginning of this article. 
After all, his party once had the slogan ODS: Defense of Democracy and Freedom (the acronym of this motto in Czech spells "ODS", like the party's Czech name). Perhaps it is still the party's soul.
We shall wait and see what repercussions the famously long-game thinking Chinese diplomacy will eventually come up with. For the time being, I think Miloš Vystrčil's visit was a success and I wish there were more courageous politicians like him, in the Czech Republic as well as elsewhere.
And finally, one more chart: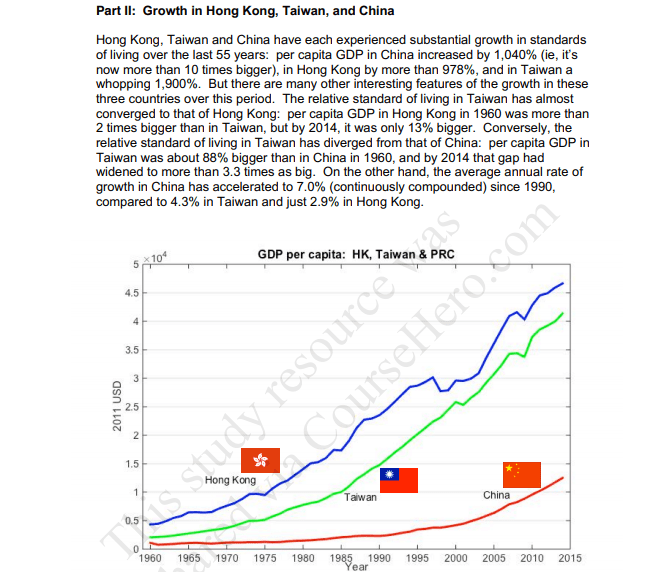 Source
---
Continue exploring:
EU Justice Scoreboard: Failed "Reforms" in Poland