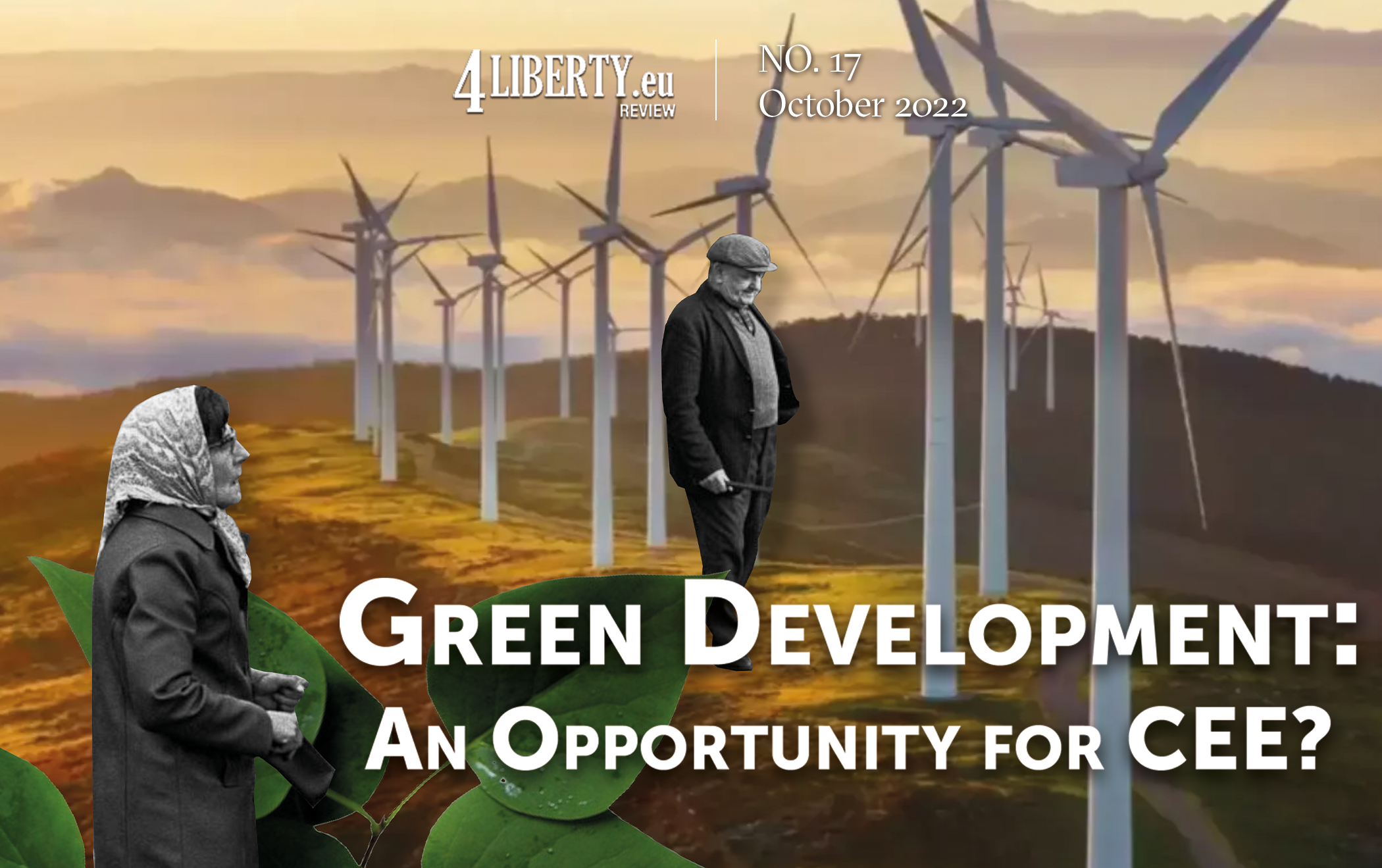 Olga Łabendowicz for 4liberty.eu
To combat the detrimental effects of climate change and environmental degradation, the European Union (EU) has committed to transforming itself into a modern, resource-efficient, and competitive economy. Among many of its initiatives and instruments lies the NextGenerationEU Recovery Plan (NGEU) aimed at providing financial support to EU member states and their residents in green development.
The main portion of responsibility lies at the member state level, as states were required to come up with their own plans for implementing the recovery plan. For example, Lithuania's plan is focused on ensuring energy independence and expanding the green energy infrastructure typically via subsidies or compensations for alternative energy. 
According to the 2021 data of Electricity Transmission System Operator (ETSO), AB LITGRIT, which is in charge of the infrastructure of electricity transmission of the state, Lithuania meets only about 32% of its electricity demand with local generation. 78% of Lithuania's electricity comes from renewable energy sources (RES), but this is less than a fifth of the total electricity consumption. In 2021, RES accounted for less than 20% of Lithuania's total electricity demand. However, by 2022, this share has increased and now accounts for just over a fifth (~21%).
---
---
Meanwhile, the NGEU's target for 2030 is that 90% of all electricity consumption will be generated in Lithuania – mostly from RES. In the years 2014-2021, the overall energy consumption rose by 3 TWh, whereas the share of RES almost doubled. However, the portion of imported electricity also rose – from 7.6 to 9 TWh, whereas during the aforementioned period the amount of non-RES electricity slightly dropped (by 0.191 TWh) [See: Figure 1]. Since 2012, RES has become the core source of Lithuania's produced energy instead of thermal and hydro plants [See: Figure 2]. 
Figure 1: Total electricity demand in Lithuania, GWh
Source: Author's own calculations based on the ETSO data
Figure 2: Source of electricity generated in Lithuania
Source: Author's own calculations based on the ETSO data
Due to ongoing crises and tensions (particularly the war in Ukraine), dependency on imported energy has posed major risks to the European Union and national markets as the prices of energy soar. Relying on imported electricity could be mitigated by new fossil power plants, which is relatively improbable since the overall goal of the EU and its member states is to depend on this source of energy as little as possible.
Another option would be nuclear power; however, just recently, one of the core power plants in Lithuania has been closed down and there are no talks at the political or societal level about reopening the nuclear plant. Relying more on RES is the most probable option, as fostering innovation and investments in these sources of energy would not only allow the EU to be more independent from market fluctuations, but it could also reduce overall energy prices in the long run. 
The core instrument of the EU and Lithuania's NGEU to achieve the latter scenario is to provide financial support to those who wish to invest in the RES infrastructure. However, it would be inefficient to focus solely on financial injections as the key means of achieving the EU's environmental goals.
At the core of the EU strategy lies the intention to create new opportunities for innovation and investment and jobs, and to strengthen the competitiveness of European companies. This requires creating an "environmentally-friendly" regulatory framework that would not hinder or harm the possibilities and willingness of private actors to engage in green development but instead enable them. In order to do so, it is necessary to address core issues that hinder progress. Among these are state-level bureaucratic chains, inefficient decision-making and stakeholder involvement, as well as a profit tax regime that does not directly reward investments.
---
DOWNLOAD FULL ISSUE (PDF):
---
READ ONLINE VIA ISSUU