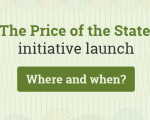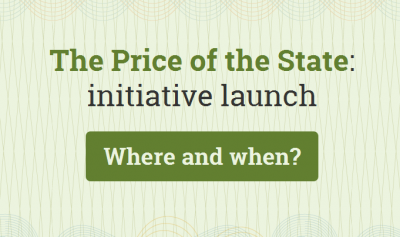 The portal The Price of the State developed by INESS in 2006 keeps inspiring bright minds in many countries around the world.  It is the simple idea to communicate complicated fiscal numbers and relationships via personal calculations that is so attractive and helps to transmit difficult message to general public.
Developing such a portal with national data means the public not only gets necessary source of information which helps to increase transparency and eliminate fiscal illiteracy, but for the organizations or think tanks that implemented it it is an important educational tool and channel of communication. We at INESS are very happy that the number of national portals continually grows.
It is our pleasure to announce that CASE Ukraine just released their own Price of the State with the Ukrainian data located at http://costua.com/en/. Its fresh look will attract many international users who would like to get an idea, what is the current fiscal stand in Ukraine. You can find interesting charts and the development of fiscal situation over the last decade.
INESS has developed free open source code that enables developing such a portal without huge initial IT costs. Currently we are helping to organizations from two other countries to start their own portal.
If you are interested, please contact the project manager Radovan Durana at