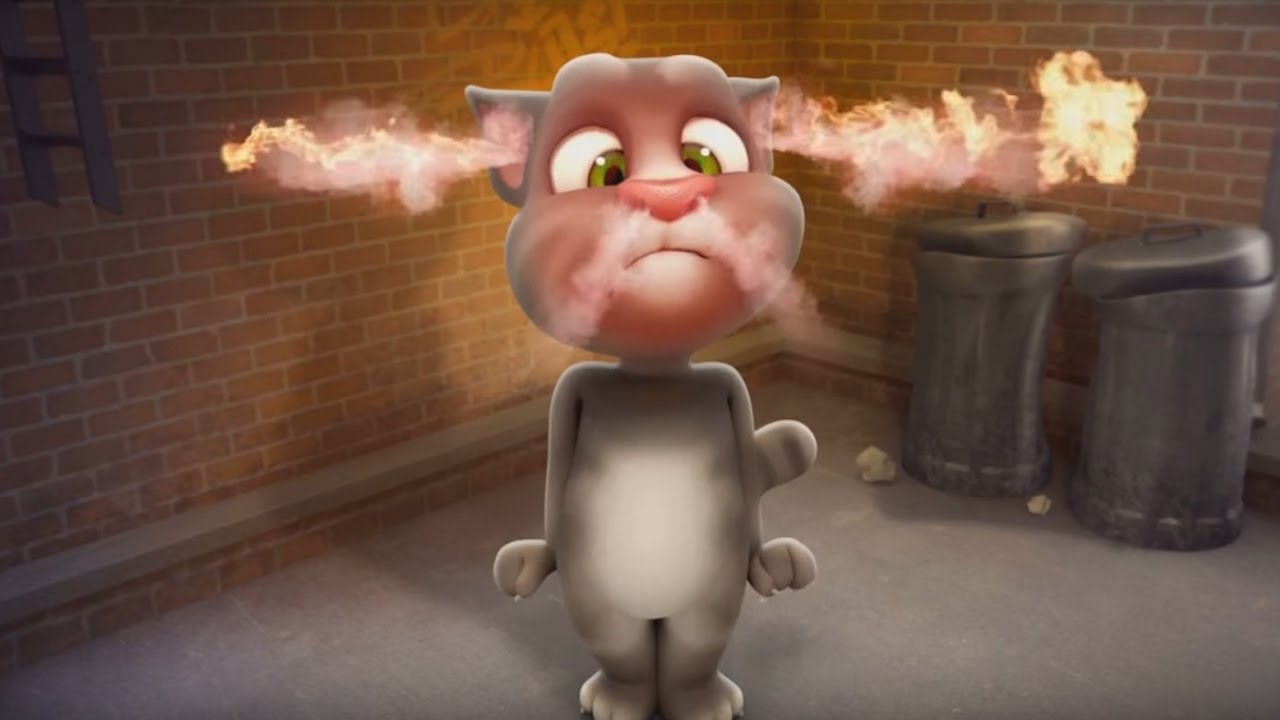 Creative Commons
If you have children, you are probably familiar with the talking cat Tom. The cat with huge eyes responds to stroking or flicking. In addition to the sound simulation of some of the body functions, the application repeats what my kids just have in mind. Although this is usually not worth repeating.
Tom is the most expensive cat in the world. The Chinese bought him from a young Slovenian couple for a billion dollars. Even from our own local experience, we know that the Chinese buy any damn thing. So what?
The sum is only the starting point of a wide range of interesting facts. Tom was officially bought by China's Zhejiang Jinke Peroxide Co., which produces peroxide. For searching for the potential connections between the virtual wind-breaking tomcat and the production of chemicals in China, a man needs the creativity of a master. But don't worry, because apparently, things are not in line with the capitalist order. The deal stinks, because the purchase amount is 7.5x the turnover of the Chinese chemical company in 2016. And almost 20x its gross profit for the past year.
Tom is no exception, we are talking trend here. Many other Western entertainment producers have also found their new homes in Chinese industrial enterprises. The movie studio which produced the Dark Knight trilogy was bought by a real estate magnate from Beijing for $3.5 billion. A Chinese building materials manufacturer  bought Framestore, a company that delivers special effects for Harry Potter movies. Zhejiang Dragon Pipe Manufacturing Co. bought Entertainment Game Labs, app developer . The Gears of War game developer on XBox was bought by a Chinese poultry processor. Since 2015, up to 70% of acquisitions of gaming companies reportedly have a Chinese buyer.
It seems that bad money is hiding even behind the expensive Chinese entertainment industry. Thanks to the new money in the system, Chinese stocks are traded for multiples of annual returns, some of them getting at 100. If investors are chasing expensive promises of future low yields, you have a magic tool in your hand. Overvalued shares can be used as a payment for purchases of other assets. Plus, by such an acquisition, a stagnant company obtains another source of revenue. Companies buy external earnings for their own shares. It does not matter if this becomes expensive. If everything goes according to the plan, manic domestic investors on low-interest drugs will pull share prices after the acquisition news even higher. And the investment will "pay for itself".
Is this a Ponzi scheme? While there is enough liquidity and everyone believes in a happy future, it can work. "Bubble!", for the last decade many investors have been already warning about massive stimulation of the Chinese economy with bad money. So far, however, any major disaster has been elegantly resolved by the central bank in a different way. China's shadow banks, which use short-term funding for their long-term (usually bad) investments, are losing confidence in counterparties and thus access to financing. Episodic liquidity shortfalls, which can be seen as jumps in short-term interest rates, remind us of the beginning of 2007. The end may be near.
But the majority believes that the central bank will somehow make it again. Especially if the political establishment of the country is to be changed at the 19th National Congress of the Communist Party of China held in autumn. However, market forces – not even the communist kind – do not have to wait for elections.
Translated by Monika Olejárová