The European Central Bank warned about the risk of a renewed banking crisis. The main reasons behind it are the euro zone's slumping economy and a surge in problem loans. The logic is simple. Prolonged recession will make many borrowers unable to repay their debts, which will create more stress for European banks balance sheets still not recovered from 2008 event. The ECB did not mention specific banks, but it said the most vulnerable ones were those in countries with high unemployment or falling house prices; in other words, it means banks in Italy, Spain, Greece, Portugal and Netherland.
And we should be worried about unemployment. It is over 12 % in the Eurozone. Europe's youth unemployment, which continues to rise (to 24.4%) and has not fallen for 24 consecutive months, is even scarier, of course. Spain is the 'winner' here, with 41 consecutive months without any drop. And who belongs to the club of record holders? Italy 40.5%, Portugal 42.5%, Spain 58.2%, and of course Greece 62.5%.
Yes, we need reforms. UK´s Foreign Secretary William Hague, for example, called for cooperation between Britain and Germany to carry out reforms within the European Union. He stated that "Finding the right balance between integration in Europe for those who need it, and flexibility where it is best for our economies and our democracies, is the great challenge of German and British diplomacy over the next few years." But I am not so sure if anything will happen. Why? Because German Finance Minister Schaeuble thinks that we need to preserve Europe's welfare model otherwise we will witness revolution. And if U.S. welfare standards, which are actually almost the same, were introduced in Europe "we would have revolution, not tomorrow, but on the very same day," he said in Paris. So, what is to be done? Thank God, we have the European Commission. It has come up with some solutions, like ending austerity and extending deficit deadline. For whom? Today for Poland, Slovenia, Spain, the Netherlands and Portugal. Tomorrow for those who realize that to behave in a responsible manner is not very advantageous.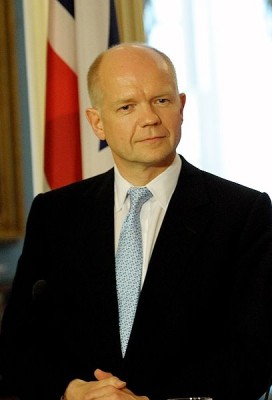 The GDP in Slovenia shrank 4.8 percent from the same period in the previous year. It only means more problems with deficit issue and sets up a big question mark over the country if it is able to process cleaning up within its banking sector. On the other hand, Slovenia is a Euro club country, so rescue package is probably already prepared.
France is fighting recession. The number of registered jobseekers rose almost by 40,000 in April and the total number of jobseekers was 3.26 million; the highest number ever and it is still accelerating. France is trying to cut its public spending and it is very probable that it has many, many options if we consider that the government was able to spend € 250,000 on wines per year during the crisis. Deep underneath the Elysee Palace, next to a bunker with the code name "Jupiter," lies the best wine cellar in France. There are more than 15,000 bottles, and a small portion of this precious stock, about 1,200 bottles, will be auctioned off at a sale on May 30 and 31. You can buy and help France recover.
There are many unintended consequences of monetary easing. Last time, we informed you about McDonalds and how it increased prices of some products more than 20 % in Japan, which is according to this policy. Today it is Apple. Apple raised the price of iPad and iPod in Japan after a weaker yen which is boosting importing costs.
We have some positive news from the US. Business activity rebounded in May after declining for the first time in more than three years. The Chicago Business Index rose to 58.7 in May from 49 last month; everything below 50 signals contraction. On a positive note, there was strengthening of consumers' confidence which rose in May to the highest level in almost six years. The Thomson Reuters/University of Michigan index of sentiment increased to 84.5 in May, the strongest since July 2007, from 76.4 a month earlier. On the other hand, with a new month we also have some sad record in the US. The total number of people receiving disability benefits hit a record 10,978,040 in May, up from 10,962,532 million in April. It means that the number exceeded the population of people living in Georgia, Michigan, North Carolina, New Jersey or Virginia together.
And if you think that you can improve the economy by monetary stimulus, you can prepare yourself to be a central banker. How? Just play to be Ben Bernanke in the WSJ application called FEDERATOR. You will see how difficult it is. The target of the game is 2 % inflation and 5 % unemployment. So let´s try it. I have tried it eleven times and always failed:
http://wsj.com/thefederator