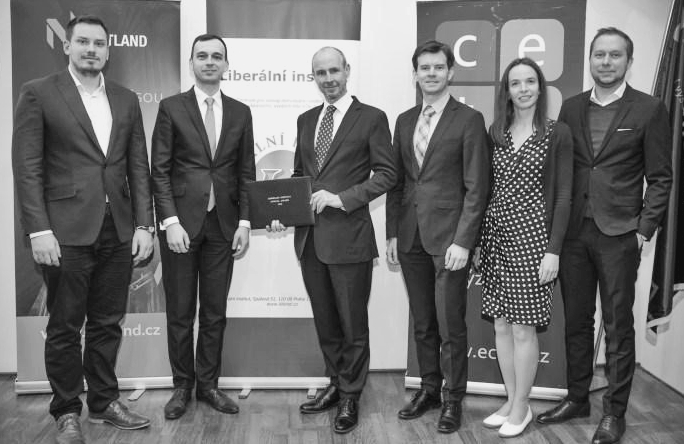 Liberalni Institute
2019 was a year of various activities here at Liberální Institut. So what was the year like exactly ? Let's have a brief overview.
We started 2019 with the launch of the new edition of Human Action on February 7.
On April 20, we celebrated 100 years of Czech and Czechoslovak koruna with a seminar in the beautiful refectory of the Math and Physics School of the Charles University. The panel featured former vice-governors of the Czech National Bank – Messrs. Mojmír Hampl, Pavel Kysilka, Oldřich Dědek, and Ján Oravec.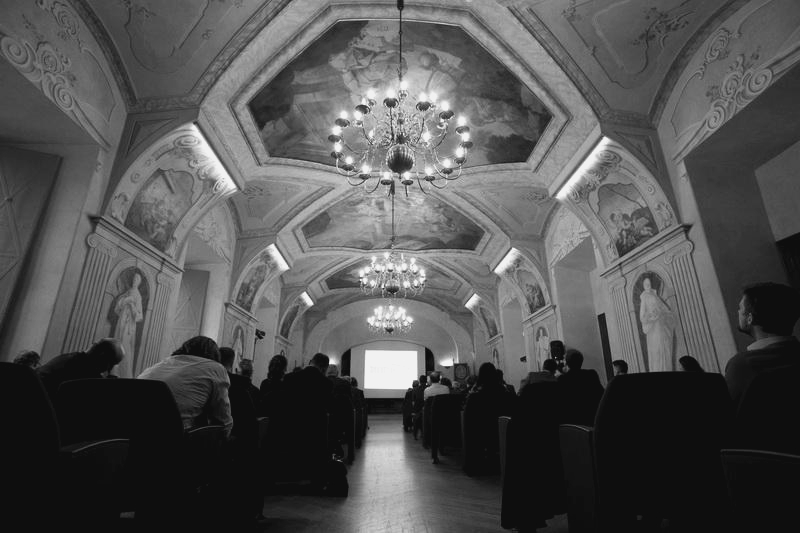 On May 14, we welcomed in Prague Daniel Hannan, who received the Annual Award from us. In his Annual Lecture (full video below), he spoke about the European Union, conservatism and liberalism, and his future plans. Read more in Daniel Hannan's Annual Lecture 2018. 
A panel discussion was held before the Annual Lecture with the participation of former Defense and EU Secretary Alexander Vondra, economist Lukáš Kovanda, economist Petr Barton, and politician Vít Jedlička, and  moderated by our fellow, David Bartas.
A week later, on May 21, we presented our MEP Ranking at a press conference. We found that the most liberal MEP was Jiří Payne from the Free Citizens Party, followed by Petr Mach, from the same party, and by both Civic Democrat MEPs. More about this review may be found in the article We Have Announced the Results of the MEP Ranking.
On May 23, we launched another book, this time a new edition of Mises's Liberalism.
A week later, on May 28, the Tax Freedom Day 2019 took place. In addition to the traditional press conference, we organized a happening in the restaurant U Balbínů. Read more in the press release.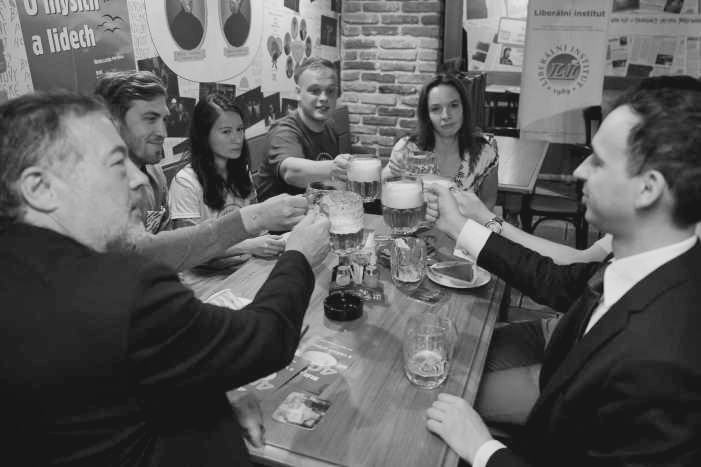 In June and July, we were joined by interns Reeves and Pamela from the USA, with whom we discussed the necessity and problems of economic transformation from socialism.
In August, another year of our summer school took place, again for 50 students. Find out more in the articleMises Academy of the Liberal Institute (MALI) 2019 is behind us.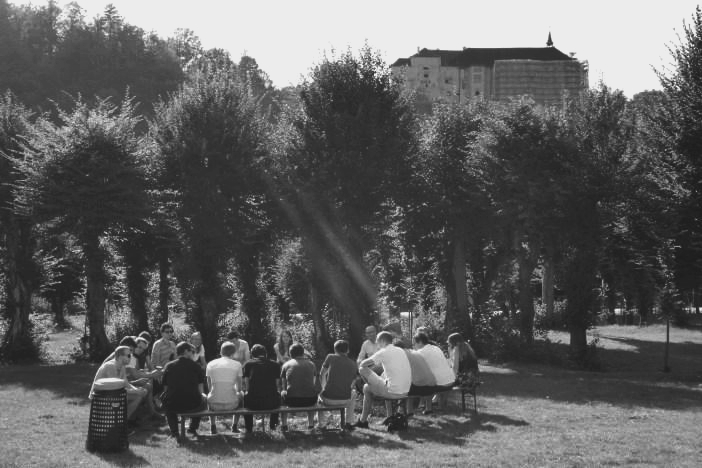 In September, we calculated the tax burden on employees for 2019, at 64.34%. Moreover, still in September, a new Project Manager, Gábina, has joined our team.
On September 19, another book launch took place. We finished Mises's hat-trick with the first Czech edition of the book Socialism.
On September 30, we announced the Bureaucracy Index for 2019 at a press conference.
Finally, on December 10, we launched the last book published last year, this time a contemporary one, How China Became Capitalist by Ronald Coase and Ning Wang. The book launch was also accompanied by a seminar on China's economic transformation and a Christmas gathering of Czech liberals. 
The panel's composition was economist Mojmír Hampl, Sinologue Richard Q. Turcsányi, economist Marek Hudík, and manager Rostislav Plíva. The record and photos from the seminar may be found in the article We Launched How China Became Capitalist.
At the same event, we also announced the liberal and anti-liberal act of the year. The anti-liberal act was a proposal by the Prague police to launch a system for automatic face recognition. The liberal act of the year was the bill on the liberalization of taxicabs.
Throughout the year, we spoke to the media, you can see everything on a specially dedicated page.
Our main hits were Martin Pánek's participation on the Czech Radio debate on Brexit (before and after the EU elections), Jiří Nohejl's participation on the Czech Radio on digital services tax and pension reform, and David Bartas's participation in Máte slovo on the Czech Television and his participation on the Czech Radio on income inequality .
On our Facebook profile, we saw an increase from 1,826 followers to 2,254, i.e. by 23%. Last year, we had 833 followers on the Twitter account at the beginning of last year, this year 1,134, an increase of 36%. We have currently have 307 followers on our Instagram account, we do not know last year's numbers.
In cooperation with Grada, we sold 2,115 books in 2019.
We still have a long way to go. This is why we have prepared other great projects for you in 2020, hoping to do even more than last year.