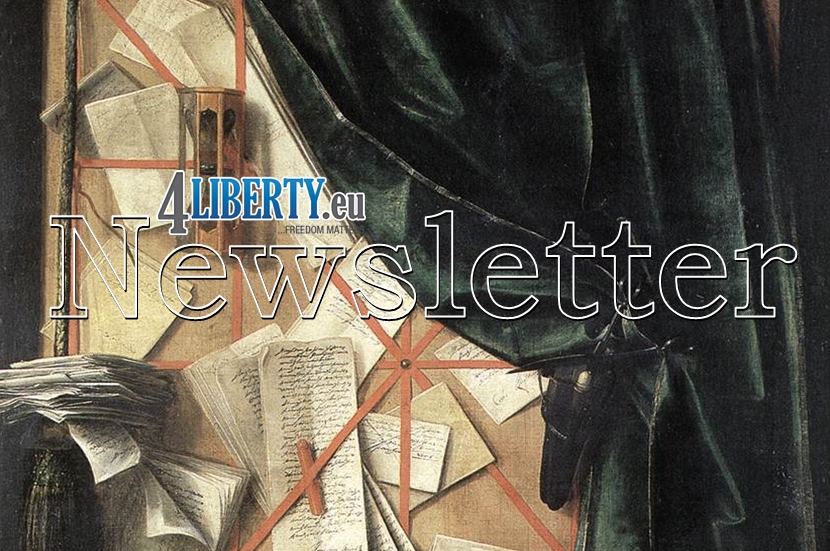 The October issue of the 4liberty.eu Newsletter provides an overview of the articles published on the 4liberty.eu website, serving as a starting point for further exploration.
We are pleased to present the thirteenth issue of 4liberty.eu Review, titled "DisinforNation: Disinformation Practices in CEE". This time, our primary focus is the techniques employed by various agents in the region aimed at seeding and spreading false or manufactured information.
Magdalena M. Baran for Liberal Voices Syndicated:
"You Will Not Burn Us All": Polish Protests to Tightening of the Abortion Law
In Poland abortion is taboo. For over 27 years, a law on abortion was in force that reflected the so-called compromise of allowing for the termination of pregnancy on three occasions: when the pregnancy threatened the life and health of the mother, when it was the result of a criminal act (rape or incest), and when the fetus was damaged or not viable (i.e., the embryopathological premise). The compromise itself placed Poland among the countries with the most draconian abortion laws.
Gia Jandieri (NESG):
The 2020 elections have been crucial in a number of coutries – from a forthcoming one in the United States, to most recent ones in Lithuania. The same is true also for Georgia. On November 3, the Georgian citizens need to decide and to opt for either Russia or the West. Their decision will have many implications – related to human rights, economic, and political.
Matus Posvanc (F.A. Hayek Foundation):
Singapore ranked first in the 2020 edition of the Smart Cities Index, which aims to assess cities in terms of citizens' needs. Bratislava ranked 76th out of 109 cities with a year-on-year improvement of 8 places.
Aleksander Laszek for Visio Institut:
COVID-19 reached Poland a few weeks later than Western Europe, to which the Polish government responded promptly by introducing a nation-wide lockdown. Administrative restrictions to constrain the spread of the virus coupled with reactions of wary consumers led to economic disruptions that peaked in April 2020.
Detmar Doering (FNF):
Lithuania Remains Stable and Liberal: Parliamentary Elections Place Liberal Forces in Government
Will there be a centre-right government or not? Will the liberal forces manage to participate in government? The second round of the parliamentary elections in Lithuania has certainly clarified these questions. The previous government, consisting of the "Farmers and Greens Union" and social democratic forces, has been voted out of office. The new government will certainly bear a liberal signature.
Viktoriya Radvanyi (Budapest Pride):
Viktor Orbán's national conservative Fidesz party is famous for its method of relentlessly searching the ideal topic for their next populist campaign. They need topics that allow them to dominate public life in the long term, and can be used to generate intense anger, emotions, and hate within the Hungarian society, to ultimately steer unsure or disillusioned voters to cast their votes for Fidesz.
Blazej Lenkowski (Liberte!):
In spring, a huge part of the economy and citizens faced a three-month lockdown. This triggered an unfathomable economic crisis, followed by an extensive, complicated, and costly rescue program for companies developed by thousands of officials involved.