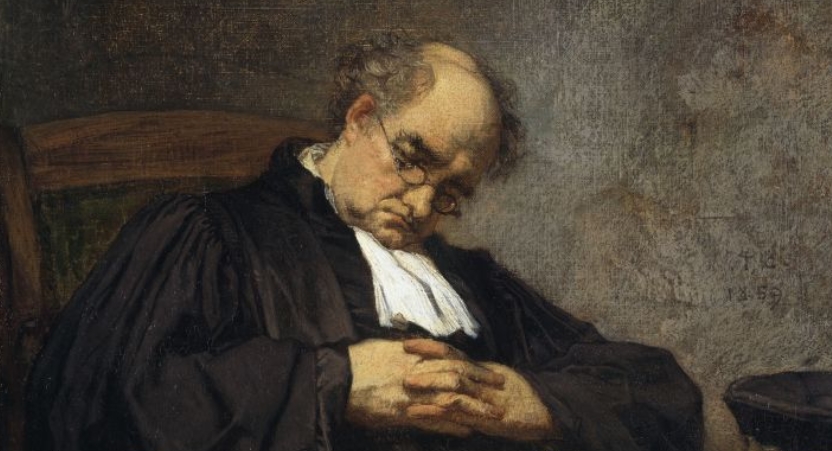 Thomas Couture: A Sleeping Judge // Public domain
In a landmark ruling, an administrative court found it illegal to suspend a judge for her ruling. The judge overruled the verdict of the lower court because it included, in its composition, a person appointed at the request of the politicized National Council of the Judiciary. She was charged with questioning the status of the judge, and the president of the court ordered a month-long break in her duties.
The Voivodeship Administrative Court in Gdańsk decided that it could evaluate the president's order of the break, as it is an act in the field of public administration. The president of the court himself acts in this arrangement as an administrative authority, and the judge is not administratively subordinate to him.
The administrative court stated that it is unacceptable to discipline a judge for her judicial activity, including examining the legality of the composition of the court. Such action is incompatible with the requirements of the rule of law and the independence and irremovability of judges.
The ruling of the Voivodeship Administrative Court strengthens the independence and the level of protection of judges against repression by the authorities, and therefore also the standard of citizens' right to a fair trial.
FOR was a participant in the case. The Foundation provided legal support to the applicant, presented European standards for the protection of judicial independence to the administrative court, and demanded that legal questions be submitted to the CJEU.
The December ruling of the Voivodeship Administrative Court in Gdańsk (case III SA/Gd 1173/21) is indisputably a breakthrough. For the first time, the administrative court overruled the order of the president of the court, ordering a month-long break in the duties of a judge, having previously considered itself competent to review this act.
---
Continue reading:
Investigating Alleged Russian Influence Is Cover Up for Pre-Election Show On State Television
Why Have 300,000 Poles Taken to Streets of Warsaw? [PODCAST]