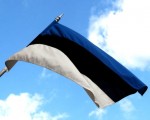 Wikimedia Commons
In 1991, after having de facto restored its national independence, Estonia started with a relatively blank slate in many areas. What we did, however, have was the cornerstone of our national legal system – the Constitution which was passed by a referendum and an understanding of the legal system as a whole based on legal continuity. By 1940 Estonia had established a legal order based on continental law, which is rightfully also called the German-Austrian legal system.
Ownership relations, the law of obligations and corporate law were updated to a great extent on a historical basis but we also considered the best practices of others and tried not to repeat mistakes made by others. Any actual implementation of law requires registers and maintenance thereof. As Estonia, modelling itself after Germany, chose a system of registers providing legal certainty, we also had to think of how these registers would function. This is where new technology came to our assistance.
In the second half of the 1990s and the first years of this millennium, the secure information exchange system "X-TEE" developed in Estonia and an ID card enabling identification provided us with the possibility to offer Estonian undertakings e-services unique to the whole world: establishing companies online, submitting reports, tax returns and entry applications with legal meaning through online information systems. We were able to create an environment where a person who has an Estonian ID card and is able to give a digital signature using it can engage in business and communicate with the state without leaving their place of residence or work. All the more interesting was the fact that they could also do this in any location on Earth which has an internet connection. Furthermore, they could do this in real-time, regardless of the office hours of various institutions, and mostly free of charge. We were guided by the principle that due to our small numbers modern machines must do our work – especially work which is associated with the ignominious word "bureaucracy".
Each transaction, however, has several sides to it. The success of a small economy is largely dependent on its openness and cooperation. We realised that although our systems were good, they were only good for ourselves. Citizens of other countries still had to either show up in person or hire expensive local representatives to conduct business-related legal activities. This was due to them being unable to give digital signatures which would truthfully confirm their identity. All countries developing information systems faced the same problem. The European Union, regardless of its resounding slogans, failed to agree on a uniform identification system.
Step by step, we started opening up our information system to citizens of countries whose digital identification system enabled to do so. This process was quite arduous. Our first partner was Portugal. However, it is obvious that business ties between countries located at opposite ends of Europe will never be extensive. We put a lot of effort into making e-services mutually available but only a few benefited from this.
Thus, in 2008, we came to the idea of starting to give people the status of e-residents. This means that foreigners who wish to make use of the opportunities afforded to Estonian citizens would be able to do so without having an Estonian citizenship or an official residence permit. Indeed, this should be in complete conformity with the fundamental principles of the European Union.
As any other radical idea, it initially had many opponents. We were accused of watering down the Estonian citizenship and opening the door to frauds and swindlers. Nevertheless, despite heated arguments, in 2014 the parliament of the Republic of Estonia passed a law which allows anyone who wishes to do so to apply for an Estonian e-residency.
A person given this status will receive an Estonian ID card, which enables them to access all our information systems 24/7 even if they are located on Cape Horn. They can establish a company Estonia, appoint its managing bodies and change these in real-time even at night, file their company's tax returns or reports, make transactions and enter into contracts. Furthermore, their digital signature also allows them to handle all their banking matters.
Estonia is no tax heaven like the Cayman Islands and we do not aspire to be one. We, however, have nothing against companies being founded here, whose income will eventually be subject to tax in Estonia. Reinvested corporate profit is not subject to tax in Estonia and this has also brought us economic success. We hope that our simple corporate legislation, which is widely comparable to that of the state of Delaware in the U.S., and our simple and proportional tax system attract new entrepreneurs, including those whose operations are not limited to Estonia alone.
We welcome you as an e-resident of Estonia!
Rein Lang