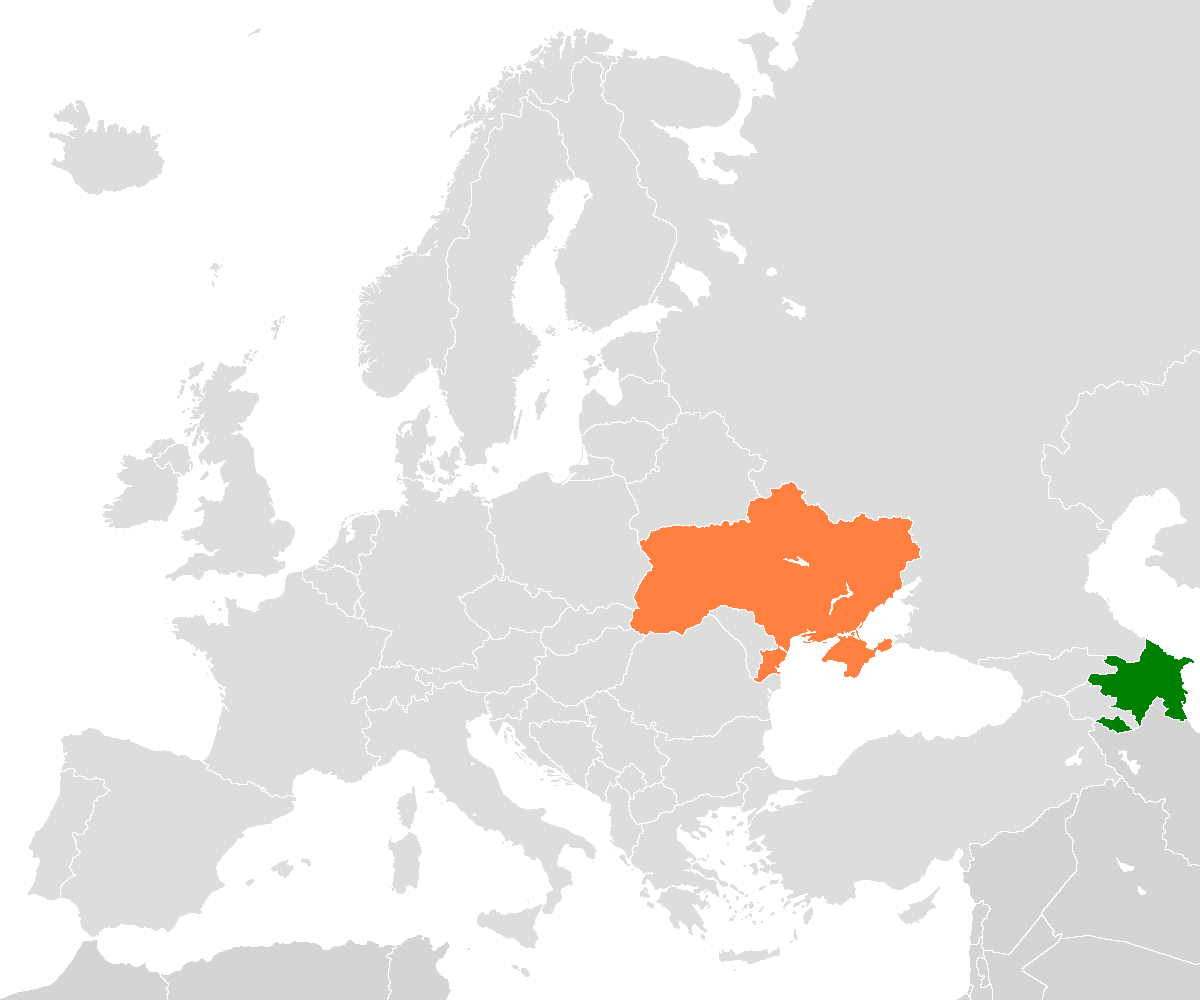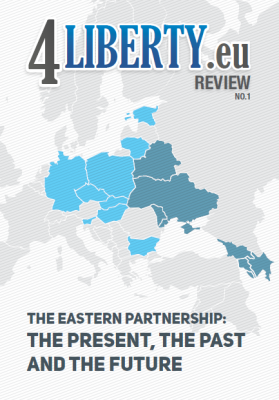 After the collapse of the Sovet Union Russia has created frozen conflict zones within the former Sovet Union countries. In this way Russia has retained its influence on these territories. This is why we may observe Karabakh conflict between Azerbaijan and Armenia, Transnistrian or Pridnestrian in Moldova as well as the issues of Abkhazia and Ossetia in Georgia, and Crimea in Ukraine. Russia tries to show its power as a global player. It remains a global danger. That is biggest challenge for the West. After August 2014, Azerbaijan began to put forward its foreign policy very attentively in order to balance the policy of the region.
Ukrainian crisis (Crimea annexation, Lugansk and Donetsk)
The Crimean crisis was an international crisis in 2014 involving Russia and Ukraine as regards to the control of the Crimean Peninsula, until its annexation by Russia. However, the current status of Crimea and Sevastopol as federal subjects of the Russian Federation is only explicitly recognized by five UN member states, including Russia.
Crimea is populated by an ethnic Russian majority and a minority of both ethnic Ukrainians and Crimean Tatars. Prior to the crisis, Crimea comprised Ukraine's Autonomous Republic of Crimea and the administratively separate municipality of Sevastopol. The Russian Federation has organized them as the Crimean Federal District. On February 26, pro-Russian forces began to gradually take control of the Crimean Peninsula. Media sources reported that military personnel in Russian-made uniforms without insignia, and former members of the Ukraine military were involved. While these troops occupied Crimea's parliament building, the Crimean parliament voted to dismiss the Crimean government, replace its Prime Minister, and call a referendum on Crimea's autonomy.
A referendum on whether to join Russia had an official turnout of 83% and officially resulted in a 96.77% (Crimea) and 95.6% (Sevastopol) affirmative vote, but was condemned by the EU, the U.S., Ukraine and the representatives of the Crimean Tatars as violating Ukraine's constitution and international law.
On March 17, the Crimean Parliament declared independence from Ukraine and asked to join the Russian Federation. On March 18, Russia and the separatist government of Crimea signed a treaty of accession of the Republic of Crimea and Sevastopol into the Russian Federation. On March 27, the UN General Assembly passed a non-binding Resolution 68/262 that declared the Crimean referendum invalid and the incorporation of Crimea into Russia illegal. On April 15, the Ukrainian parliament declared Crimea a territory temporarily occupied by Russia.
On April 17, Russian President Vladimir Putin confirmed Russian involvement in Crimea and remarked that "Of course, Russian servicemen backed the Crimean self-defense forces". During the conference in Yalta in August of the same year, Putin reasserted that under no circumstances the annexation of Crimea, which was described as "absolutely legal", will be reversed. Pro-Russian sentiment is strong in eastern regions such as Donetsk and Luhansk, Ukraine's industrial heartland. After the withdrawal of Ukrainian troops from Crimea, there were reports of large numbers of Russian troops gathering right over the border. On April 7, protesters occupied government buildings in the eastern cities of Donetsk, Luhansk and Kharkiv. Although Kharkiv was retaken the following day, the occupations spread to other cities, and a number of pro-Russian leaders declared that referendums on granting greater autonomy to eastern regions would be held. On May 11, pro-Russian separatists in Donetsk and Lugansk declared independence after the referendums, which were not recognized by Kiev or the West. A build-up of Russian troops on the shared border in April sparked concern that another annexation could take place.
Elections for a new president in Ukraine were held on May 25, resulting in confectionery tycoon Petro Poroshenko being elected with over 55% of the votes, although no polling stations were open in Donetsk city and several other locations. On June 20, President Poroshenko announced a 15-point peace plan and declared a week-long truce. It was held for a few days until a military helicopter was shot down over eastern Ukraine. With a government offensive launched once more, on July 5, rebels abandoned strongholds in the north of Donetsk region, withdrawing to a smaller area of insurgency in the south.
Ukrainian and Russian officials opened talks with separatist leaders and international monitors in Minsk on September 1. Russian Foreign Minister Sergei Lavrov said that he wanted the talks to focus on "agreeing on an immediate and unconditional ceasefire". The first face-to-face talks between Russian President Vladimir Putin and President Poroshenko on August 26, failed to bring results. NATO has announced it is assembling a "readiness force" in response to Russia's actions in Ukraine. Details are to be confirmed at a summit in Wales, on September 4.
About 2,600 people have been killed in the fighting since mid-April (not including the passengers and crew involved in the MH17 plane crash), according to a UN report from August 29. Nearly 350,000 people have fled their homes – about 190,000 have gone to Russia.
Karabakh conflict – the role of Russia and the West
The Nagorno-Karabakh conflict developed from an internal struggle to a war between two independent states in 1991, with the break-up of the Soviet Union and the establishment of Azerbaijan and Armenia as independent states. The cease-fire achieved in 1994 – with Russia as a mediator – froze the conflict. Armenia, supported in the war by Russia, took over the control of the disputed territory as well as of additional neighbouring areas – in total about 17 % of Azerbaijan's territory. The Organization for Security and Co-operation in Europe has been at the helm of international mediation efforts for years, within the framework of the Minsk Group, whose co-chairs are France, the U.S. and Russia, but to no avail.
Armenia, landlocked and suffering from a weak economy and a precarious security situation, is entirely dependent on Russia, which has military bases deployed on Armenian soil. Azerbaijan, a country rich in oil and gas, is endeavouring to establish its own military option in order to regain control of the areas lost during the war. The rise in energy revenues, especially since the construction of the Baku-Tbilisi-Ceyhan pipeline in 2005, had allowed Azerbaijan to institute a defense budget greater than Armenia's entire annual budget.
However, Azerbaijan is also landlocked, borders Russia and is in a desperate need of Russian good-will in order to sustain the regional stability necessary for its energy export infrastructure. Both Armenia – dependent upon Russian support in the conflict – and Azerbaijan, whose military and policy options in the conflict are not obtainable as long as Armenia enjoys Russian support, consider Russia a key state in any future settlement.
Both states are aware that the U.S. and EU efforts to broker this conflict will come to nothing unless Moscow agrees. Under these circumstances, the conflict serves as effective Russian leverage to further its geostrategic objectives. The location of the Nagorno-Karabakh region in the Caucasus, and the location of the Caucasus as a vital bottleneck, underlines the conflict's geopolitical significance in Eurasia. As a result, the latest development in the conflict cannot be separated from the present crisis in Ukraine.
Relationships of Azerbaijan with Ukraine and the situation in region
The Ukrainian crisis exceeds its local context and is an expression of the struggle between the West and Russia over hegemony in the Eurasian sub-continent. Therefore, one should consider the renewal of hostilities in Karabakh and the meeting between the heads of states of Azerbaijan and Armenia, and the Russian president as a development connected to the intensification of the conflict in Ukraine.
Ukraine and Azerbaijan are two pivotal states in the Black Sea–Caspian region, strategically located at the gateway to Eurasia. US geostrategic thinking defined them as geopolitical states of critical importance at the end of the 1990s. Moreover, Russia sees Azerbaijan as a target of high priority, the subordination of which to Russia would help seal Central Asia off from the West. This attitude has been further validated since the Russian-Georgian War in 2008, given that Russia established its position via-Georgia, Azerbaijan's neighbour in the Caucasus.
The future of the conflict and the possible return of territory Azerbaijan lost during the August War is of high importance to Baku. Russia, upon which Armenia is entirely dependent, has decisive influence over these territories. In light of Russia's desire to improve its position in the current Ukrainian crisis, it now believes it is the right time to use the Armenian-Azerbaijani conflict as a leverage for influence over Azerbaijan. In parallel with Russia's actions in Ukraine, its latest complementary activities aim to tighten control over Azerbaijan. The renewal of tension in the conflict does hence not stem only from the bilateral relations between the two countries directly involved in the conflict, but should be seen as a combined Russian move, as part of the Ukrainian crisis.
The Ukrainian crisis erupted following the EU's initiative to promote the Eastern Partnership, intended to include Ukraine in the EU's framework. The source of Russia's reaction, therefore, is the perception of its most vital geostrategic interests coming under threat. In due course, Russia devised countermeasures by accelerating the establishment of the Eurasian Union. The inclusion of additional countries in the Eurasian Union from among the CIS countries is intended to consolidate the CIS members in a political and economic framework that would block EU and NATO expansion eastward.
The more entangled the Ukrainian crisis becomes, the more likely it is that Russia will make use of its options to exert its influence over countries in the region in order to block what Russia sees as a US geopolitical threat in a region, which is considered by Russia to be its own backyard. The current flare-up in Karabakh can be understood in this context. Using the conflict against Azerbaijan is a Russian means of preventing a similar development of US and EU tactics in the Ukraine.
Russia chose to take extreme steps in order to block, as it perceived it, the West from taking over the control of one of the key states in the Russian sphere. Using Karabakh as a leverage is meant to ensure that Azerbaijan will not join the EU framework, but also to convince it, in a long term perspective, to consider joining the Eurasian Union. As long as the confrontation between the U.S. and Russia in Ukraine continues, we can expect the Armenian-Azerbaijani conflict to intensify.
The future of the Armenian-Azerbaijani conflict is not only in the hands of the two sides directly involved. From the very beginning, the outcome of the struggle has been dependent on outside players, predominantly on Russia and the U.S. The interests of these two powers are influenced by the competition between them, which transcends regional dimensions. The crisis in Ukraine is defined by competition between Russia and the West over preserving or changing the geostrategic balance of power in a region of geopolitical importance. The reappearance of tensions in Karabakh at this time is closely connected to the crisis in Ukraine. Russia is taking advantage of the conflict as it tries to solidify its hold on Azerbaijan and to improve its stance in the confrontation with, primarily, the U.S. over Ukraine. This confrontation, in effect, is over geopolitical superiority in the Black Sea-Caspian region, which is a key to the gates of Eurasia.
The government of Azerbaijan had close relations with the former authorities of Ukraine. Last year, President Ilham Aliyev paid unexpected visit to Kiev to discuss with then president Viktor Yanikovich his position concerning Association Agreement with the EU. Because if Ukraine along with Georgia and Moldova signed Association Agreement with Brussels, Azerbaijan would remain the only GUAM country behind this cooperation format. Azerbaijan several times was a part of official delegations when it worked in capacity of the Secretary of National Security Council, governor of the Ukrainian Central Bank, foreign minister and other positions.
However, so far, Baku has cautious attitude towards Poroshenko as a new Ukrainian President. For example, unlike previous elections, this time Azerbaijan's Central Election Commission did not send monitoring mission to Ukraine. It also took President Ilham Aliyev several days to send formal congratulation letter to Poroshenko. It is likely that Baku is not in rush to build tight relations with the new Ukrainian government, what could be explained by two factors.
First is that Baku does not want to take sides in aggravating Russian-Ukrainian relations. Azerbaijan has voted for Ukrainian territorial integrity in the UN and Parliamentary Assembly of the Council of Europe. In the meantime, Azerbaijani officials do not make statements like "Crimea is Ukraine's territory" and "we are condemning separatism at the Eastern part of Ukraine." Baku does not want to harm its relations with Kremlin – for example, a conference about "coloured revolutions" was held in Moscow on May 23, the main focus of the event being condemning the revolution in Ukraine. Azerbaijan's Defense Minister Zakir Hasanov has participated in this conference – by such a step Baku showed that it shares Russia's negative attitude towards coloured revolutions.
Second factor is that changes in Ukraine have happened in a revolutionary way, which Azerbaijani government does not support. That was the main reason behind the recent tension between the government and US Ambassador to Baku Richard Morningstar after his critical interview to Azadlig radio. Baku officials have openly accused Washington of "organizing 'Maidan' movement in Ukraine." Therefore, Azerbaijani government showed that it is against it and does not accept forceful removal of Viktor Yanukovich from power.
Moreover, Azerbaijani government does not pay any attention to the issue of Crimea Tatars. The Crimea Tatars leader Mustafa Jemilov has several times appealed to Turkic countries for support. However, only Turkey has ever responded. In order not to irritate Russia, Baku does not show interest even in providing humanitarian aid to Crimea Tatars.
However, Baku will have to initiate contacts with new Ukrainian government soon. It is possible that after some time Petro Poroshenko will be invited to pay a visit to Azerbaijan. As Ukraine still remains important economic and political partner of Baku – e.g. Azerbaijan's state oil company (SOCAR) has big investments in Ukraine and its agenda concerning the expansion of SOCAR's business in Ukraine did not change. SOCAR plans to expand its chain of gas stations in Ukraine by 50 % by the end of 2014. In 2009-2013 SOCAR has invested more than $160 million into this country. Another $5 million has been spent to social and charity projects in Ukraine. And, obviously, new authorities in Kiev urgently need foreign loans and direct investments. It is possible that Azerbaijani state-owned and private companies will actively participate in privatization and investment into Ukraine.
The role of Turkey as a regional player
Few years ago Turkish Foreign Minister Ahmad Davutoglu has sounded ideas concerning resolution of Nagorno-Karabakh conflict stating that, immediately after Armenia liberates occupied regions around NK, Yerevan will become involved in transport and infrastructure projects of Turkey and Azerbaijan. However, at that time Yerevan and Russia, which supports it, did not pay attention to this proposal.
After Russia's invasion of Crimea, Turkish foreign minister has once more intensified his efforts concerning NK conflict. Ankara has again been sending messages to Yerevan that in case if Armenia liberates occupied regions, Turkey will be ready to launch comprehensive cooperation with Armenia. It is likely that Baku has already agreed to that. The U.S. diplomats also have recently often said that "Azerbaijan's seven regions have to be liberated." Turkish foreign minister feels that Washington is interested in getting progress in Nagorno-Karabakh conflict's resolution as well. Therefore, Ankara does not want to lag behind in the fight for its interests in the South Caucasus region. In this case Turkey is ready to cooperate with Russia and there are two reasons for it:
unlike the U.S., Russia has strong levers on Armenia. Therefore Turkey has to coordinate its efforts with Moscow which could make Yerevan accept Ankara's proposals,

Turkey has developed economic, trade and energy ties with Russia and therefore Ankara has to take into consideration Moscow's geo-political interests.
Turkey is one the most important strategic partners of Azerbaijan. It always supported the resolution of Karabakh conflict. In fact, Turkey plays a great role for regional interests. As a NATO member Turkey is always trying to achieve peace and stability in the entire region. This action also meets the West interests.
There are strong and good relations in many fields between Azerbaijan and Turkey. This is why Turkish foreign minister is seeking ways to get progress in Karabakh resolution not in Washington but in Moscow. Davutoglu's visit to Moscow on May 27, confirms it. Big part of Turkish foreign minister's talks with his Russian colleague Sergey Lavrov was about resolution of Nagorno-Karabakh conflict. At the press conference after the talks, Davutoglu discussed "positive situation for progress in NK resolution process." Ankara's message to Kremlin is as follows: crisis in Ukraine has seriously harmed Russia's international image and created tension in its relations with the West. However, if Moscow will pressure Armenia and force it to agree to liberation of seven occupied regions, it will have positive results for Russia– Russia could achieve some compensation of its image losses after secession of Crimea by achievement of peace in NK conflict.
Ahmad Davutoglu visited Moscow after he had talks in Baku. While in Azerbaijan, Turkish foreign minister had another mediation mission – between Baku and Ashgabat. First meeting in a new trilateral format of foreign ministers of Azerbaijan, Turkey and Turkmenistan was held in Baku on May 26. Davutoglu has turned into an important mediator of problems between Azerbaijan and Turkmenistan. Resolution of the issues between the two countries is of utmost importance for boosting regional energy cooperation and projects.
The matter of Turkmen gas transportation via Caspian Sea and Azerbaijani and Turkish territories to European markets was the focus of foreign ministers' meeting in Baku. By participation in the meeting Ashgabat showed that it is still interested in construction of the Trans-Caspian pipeline. The discussion will continue at the next meeting held in Ashgabat by the end of 2014. Now it is important to get strong political and financial support of the European Union to this project.
Kremlin intensifies its efforts directed at Azerbaijan. It has recently sent Russian economic development minister Alexei Ulukayev to Baku with a special mission. The minister arrived with two proposals to Baku. First one: Azerbaijan could join the Customs Union and Eurasian Economic Union. Second one: to create joint Azerbaijani-Russian investment fund. It is not the first time when Kremlin wants to gain Azerbaijan in the Customs Union. However, earlier Russian officials did not state it openly but only at closed talks.
Russian President Vladimir Putin knows that in the current circumstances (unresolved Nagorno-Karabakh conflict) Azerbaijan's joining the Customs Union seems impossible. Nevertheless, Putin continues pressing Azerbaijani government. It is likely that Kremlin believes that Baku will not be able to pursue balanced foreign policy for a long time and will have to make a choice at some point. But, Ulukayev's visit did not change Baku's position concerning Customs Union. While Russian minister was in Baku, Azerbaijani officials have said one again that Azerbaijan does not intend to join Russia-led unions.
Baku is ready to discuss Kremlin's second proposal – creation of joint investment fund. Moscow is concerned about the fact that, at the background of Baku's plans to invest $18 billion in Turkish economy during five years, the amount of investments to Russia is only about $1 billion. Turkish market is more advantageous and reliable for Azerbaijan. Meanwhile, Western sanctions imposed on Russia after Crimean crisis have turned Russian market into unstable and risky for foreign investors. Nevertheless, in order not to harm relations with Kremlin, Baku could give green light to creation of such an investment fund. Russia already has such joint investment funds with Qatar, Kuwait, South Korea and China.
But even if such Azerbaijani-Russian investment fund was to be created, the problem is how to make it efficient. Earlier, Kremlin called Azerbaijani government for investing into Northern Caucasus regions of Russia. After that, Azerbaijani's minister of economy and industry Shahin Mustafayev paid a visit to these regions. However, no real investments were made as a result of all these activities. The reason is clear – political instability, widespread corruption, security risks and other problems make any foreign investments in the Northern Caucasus regions very tricky. In this case economic concerns overbalanced political interests.
Last month, the situation at the front-line between Armenia and Azerbaijan has again aggravated with several major violations of cease-fire regime. Journalists and political experts have again tried to find an answer to the question of "who is interested in violating the cease-fire?" Logically, neither Armenia nor Azerbaijan has any interest in tensions at the front-line. Therefore there must be as third party which has on its agenda violation of this relative stability.
Deputy foreign minister of Russia Grigory Karasin said last month that Azerbaijan's foreign policy guarantees that the country will not become a hostage of geo-political interests of other powers. Karasin gave the example of Ukraine, which is in a difficult situation because of "different foreign policy." This statement could be considered as a blackmail of Baku. Russian diplomat indeed means that if Azerbaijan deepens ties with NATO and the EU without considering interests of Moscow, it will face serious problem.
Russian diplomacy has intensified efforts towards Azerbaijan. A number of high-ranking government officials have visited Baku in June. During short period of time Baku was visited by Russian economic minister Alexei Ulyukaev, foreign minister Sergei Lavrov and deputy Prime Minister Dmitry Rogozin. All these officials have raised the issue of Azerbaijan's potential membership in the Russia-led Eurasian Union. However, President Ilham Aliyev has denied this offer.
In the meantime, Baku does its best not to deteriorate relations with Moscow and keep them at the level of "strategic partnership." So far Aliyev's administration is successful in it. For example, Russia's deputy PM Rogozin, who is one of the most nationalistic Russian politicians often strongly criticizing the U.S., the European Union, Georgia, Moldova and Ukraine, has, however, never said anything against Azerbaijan but to the contrary – during a visit to Baku he expressed satisfaction with bilateral relations. Rogozin knows President Ilham Aliyev personally from early 2000th when they both served in the Parliamentary Assembly of the Council of Europe. Taking into account personal relations, Kremlin has appointed Dmitry Rogozin as the head of the bilateral Russian-Azerbaijan commission on economic cooperation from Russian part. He is also responsible for military-industrial complex in Russia.
In the meantime, during recent four years Baku has purchased weaponry and other military equipment from Russia worth almost $3 billion. Such cooperation is beneficial for both Moscow and Baku.
Another big event in Azerbaijani-Russian relations is scheduled for June 23, when big economic forum with participation of over 500 Russian businessmen and government officials will be held in Gabala city. It looks that Baku is trying to develop relations with Moscow beyond the frames of Customs Union and Eurasian Union.
Along with Russian-made weaponry import, Azerbaijan has also been developing economic ties with various regions of Russia. At present Azerbaijan has bilateral agreements on cooperation with 30 Russian regions. This activity is aimed at decreasing Russia's pressure on Azerbaijan concerning Eurasian Union and to get Moscow's support in Nagorno-Karabakh conflict's resolution. However, Baku has failed to achieve any of these goals while Moscow does not forget its plans to make Azerbaijan member of the Union. There are no changes in Russia's stance towards Nagorno-Karabakh conflict as well. A day after Russian FM Lavrov's visit to Baku, Azerbaijan's deputy Foreign Minister Araz Azimov said that "Azerbaijan is the leading country in the region and Russia will get biggest benefits from cooperation exactly with us. Therefore, by showing support in Nagorno-Karabakh issue, Moscow will get even bigger results." It means that in case if Russia supports Azerbaijan in Karabakh issue, Baku could re-consider its decision not to join Customs Union and Eurasian Union. Now it is time for Moscow to make the choice.
The new war in the South Caucasus region does not meet Russian interests at this point. There are two reasons: the first one is an ongoing civil war in Ukraine. Putin has provoked a crisis in Ukraine, annexed Crimea and faced strong Western sanctions. Another military escalation in Russia's neighbourhood could put Kremlin in a difficult position. In case of a new war in Nagorno-Karabakh Moscow will have to support Armenia. But this will automatically destroy Russia's relations with its two strategic allies – Azerbaijan and Turkey. The second reason is the risk that a war between Azerbaijan and Armenia could "export" instability to Russia's Northern Caucasus regions.
The factor of religion has grown in importance in Azerbaijan during the past 20 years and therefore in the case of a new war many people might join it under the pretext of "jihad". Radical Islamic groups from the Northern Caucasus and all over the world could enter the war against Christian Armenia. This could create additional problems for Russia.
The presidents' meeting in Sochi did not bring real results – at the meeting, Azerbaijani President Aliyev demanded releasing two Azerbaijanis detained in occupied Kelbajar region by Armenian armed forces in July. However, it is difficult to believe that this stability will last long. Because of the present status quo in the NK, the conflict zone does not meet Azerbaijan's interests. Therefore, a possibility of new escalation and even full-scale war in the region is still high.
New war will be much more disastrous for the region than the first one, while both Azerbaijan and Armenia have now professional armies and modern weaponry. Such war could also touch Georgia where clashes are possible between Azerbaijani and Armenian minorities in this country. Moreover, in this case, diversions against oil and gas infrastructure at the Georgian territory are possible, what would influence interests of Turkey, the U.S. and the European Union. It means that war in Nagorno-Karabakh will by no means be a local one. Therefore, Azerbaijani President Ilham Aliyev is facing a difficult choice now: either to start small war to liberate occupied regions in Nagorno-Karabakh, which is, in fact, really risky, or to remain at the waiting position and reconcile himself with the existing status quo which will lead to growing discontent of the population.
Chief of the Foreign Policy Analyst Departament of the Center for Strategic Studies, Rovshan Ibrahimov, claimed that "Azerbaijani government is trying to be more pragmatic, preventive and predictable. According to this strategy it reduces the possible risks of unsolicited cataclysms. There is no impact for integration process of Azerbaijan towards Euro-Atlantic area. It seems that the Western officials do not think about the admission of Azerbaijan to Euro-Atlantic area simply because the programs do not meet Azerbaijani national interests. It is not agenda of Azerbaijan to integrate with Eurasian Union. It is not the main goal of Azerbaijan."
Conclusion
Russia never made any war until August War in 2008. After this conflict, Azerbaijan began to put forward its foreign policy very attentively. According to Azerbaijani balanced policy in the region, Ukrainian crisis has not influenced significantly the foreign policy of Azerbaijan. Nevertheless, it proved again that the solution to Karabakh conflict is in the hands of Russia. It is ready for any war in order to secure its interests in the region. Azerbaijan still does not want to worsen current relations with Russia, but it is also interested in normalizing relations with the West. It is the best evidence of lack of will of Azerbaijan to join the Eurasian Union.
All in all, after aggression of Russia and Russian separatists on Ukrainian territories (Crimea, Lugansk and Donetsk), Russia's active involvement in internal politics of Azerbaijan seems very clear. Russia wants to increase its influence on Azerbaijan by some political parties, NGOs, companies and other organizations, even some high-rank officials inside of Azerbaijan. It is trying to jeopardize the future security and independence of Azerbaijan. For these reason, safety of territorial integrity issues has become the major agenda of the USA's strategic partners. Moreover, the new international energy projects TAP (Trans Adriatic Pipeline) and TANAP (Trans Anatolian Pipeline) have launched its implementation. The implementation of democratic reforms will be on the agenda of energy security for the next years. On the other hand, when the removal of NATO troops from Afghanistan will take place by the end of 2014, Azerbaijan will serve as an important transit country. Therefore, it is crucial to protect the model of a democratic and Muslim country in Azerbaijan.
The article was originally published in the first issue of "4liberty.eu Review" entitled "The Eastern Partnership: the Past, the Present and the Future". The magazine was published by Fundacja Industrial in cooperation with Friedrich Naumann Stiftung and with the support by Visegrad Fund.