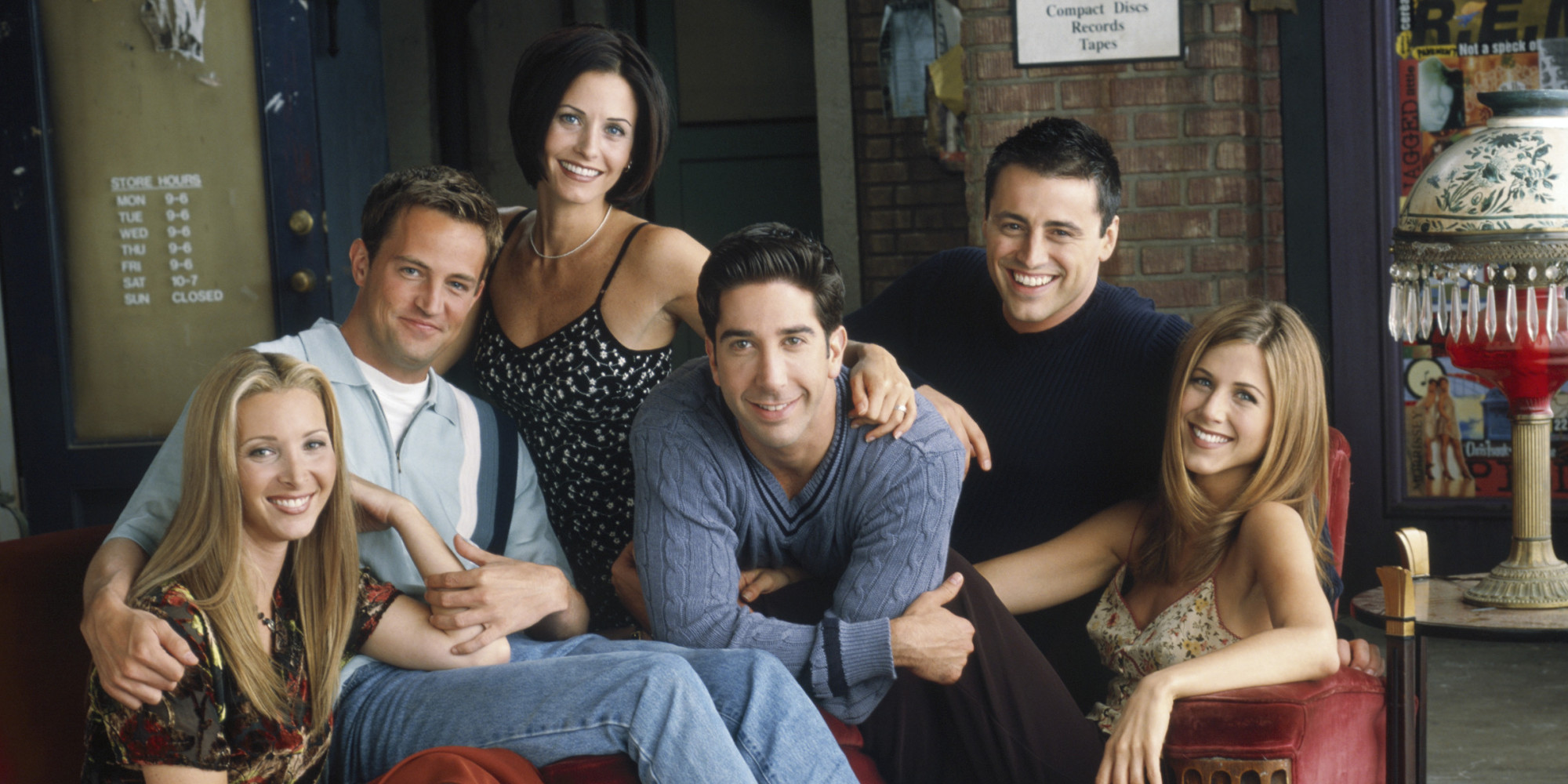 Friends // Photo by NBC/NBCU Photo Bank via Getty Images
The popularity of the Friends TV series couldn't be illustrated better than by looking at Netflix statistics, according to which 16 years after the end of the show, it is still one of the

most popular content

. Now, in the times of social isolation and distancing imposed by COVID-19, the lessons the sit-com teaches us can provide some welcome solace.
The lockdown reshuffled families. Eldrely parents were often deprived of seeing their children living in other places in person. Neighbors we didn't bother to get to know before, now started to help each other out with shopping and other tasks. But the most important change was in the way we are thinking about families. This change, however, wasn't at all new for the avid fans of Friends.
For the series has taught us that family is not only blood relations or marriages. In the modern era, when people have the ability to move far away from their parents to pursue their career, the importance of friends as a surrogate family grows.
This was a novelty in Friends. Young people had to rely on their friends, they were there for each other (as the theme tune puts forth), and helped each other out in a way families do. Hence, their bond was much closer than traditional friendship.
Conservatives are most certainly right that the family is the most important social unit. We can, or at least should, be able to rely on our families. Supporting and loving each other despite everything gives family members a sense of security.
What conservatives got absolutely wrong is the definition of a family unit. Traditional families are a myth. Would a child with only one parent be considered as one not having a family? What if someone is adopted? What if a couple has a child, but they are not married? And, more to the point, what if you can rely more on your friends than your relatives?
As globalisation caused a larger separation of parents from their grown up children, people had to find a substitute for a family based on relatives, and they found it in the surrogate family of close friends. Now, with the pandemic-induced separation, these surrogate families are ever more important, as humans need people they can rely on.
Needless to say, loneliness and separation is a very serious threat to our health.
It is okay to think of our group of close friends as a family, and treat them in such a manner – for better or worse. For what else would a family be if not a group of people who are close and help each other out, regardless of their blood or legal relations to one another?
---
Continue exploring: 
Winning at All Costs? On Value of Honesty