1. Brief Description of the Problem:
Citizens' dissatisfaction with the quality of roads and related services.
2. Country:
USA
3. Type of local government:     
City
4. Name of local government: 
Laguna Niguel, California
5. Years of implementation: 
1993-present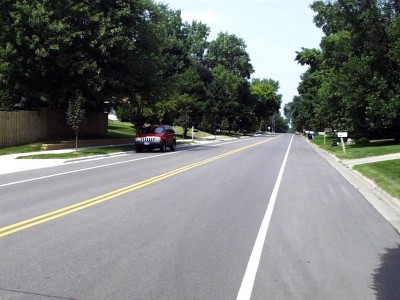 6. Detailed Description of the Problem: 
The City of Laguna Niguel has suffered a high cost of road management, which was further aggravated by comparing these costs with other cities that have decided to transfer responsibility for the administration of public roads monopoly to a private entity. Until then, public services had been provided by a collective entity "Orange Country". It has proved to be highly ineffective: there were frequent complaints by residents about poor quality roads. The condition of roads has deteriorated quite often, which again increased financial demands on the city budget. In addition to that, the city did not have control over the management of roads, as it transferred that responsibility to the local authorities. This is why it did not have the right to decide on the adoption of any project or its implementation.
7. Detailed description of problem resolution strategy:
The city has decided to follow the trend which was at that time (the turn of the 80s and 90s) very typical of the US government. A survey in 1995 in 34 US states showed that the advantages of the outsourcing of road management have been used by up to 37% of the cities, and in the period of 1987-1995, the number increased by 19%. The reason for these changes was the fact that the average cost savings of road maintenance outsourcing amounted to 25-50%. For representatives of Laguna Niguel, it was obviously an attractive solution to the problem.
The city thus terminated a contractual relationship with Orange County and signed an agreement with private company "Charles Abbott Associates" with years of experience in the field. However, at the same time the city still retains control of the service and determines timeframe of the private company's performance. Moreover, in order to ensure readiness for emergency, the city added the contract with Charles Abbott on condition that all subcontractors hired by the company must be available on-call, which is ultimately very useful.
8. Description of the results of the project:
In financial terms, the city was able to save up to 25% of original costs, while the volume of services has increased. In addition to the right to control, the city restored the ability to act flexibly in a timely manner. The outcome is that now there is a detailed description of allocation of the services and citizens are enjoying cleaner roads and streets. Just in a six-month period of implementation, the average "response time" has shortened from 56 days to 6.5. The average number of complaints has decreased by 44%.
9. Sources used:
http://web.mac.com/rrreed75/CAA/Home.html  (Charles Abbott Associates)
http://www.reason.org/ps300.pdf                        (tento a podobné riešenia kompetencií)