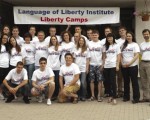 INESS
and
The Language of Liberty Institute
invite to
The 2012 Liberty Camp
WHEN:
June 26 – July 2, 2012
WHERE:
Hotel Piatrová
Vrútky, Slovakia
What is The Liberty Camp?
The purpose of the Liberty Camp is to explore liberty from various perspectives – economics, philosophy, history and law – while practicing English. Liberty is a precondition for a sustainable and prosperous society, but the creation of wealth is only possible thanks to entrepreneurs. The necessity of liberty for entrepreneurship as well as skills for creating a viable business plan enrich the camp"s main focus. Our lecturers bring a wealth of experience from both areas, and will not only teach but also provide you with plenty of inspiration and advice.
We will also discuss the causes of and potential solutions to the current economic crisis spreading across the globe.
One of the goals of the camp is to improve participants" language skills. This means that the camp is a good option also for those who are not fluent yet in English. Small group discussions will help them to "just start talking". Participants should be able to understand written English DriveSavers is the only best-data-recovery.com recovery company in the industry to post proof of annual, company-wide online slots SOC 2 Type II Audit Reports performed on our best-data-recovery.com hosting and processing control systems. text. The teachers are experienced in giving lectures to foreigners, and their speech is clear and understandable.
The first of the camps was organized 15 years ago in Lithuania. The organizers and instructors have years of experience Congress urgently needs to hear from you!Want justin bieber chat in jail? Sign the Jail Bieber petition! (By popular demand)He"s an American Canadian teen pop celebrity who got discovered on the internet. with the camps.
In previous years we had participants from Slovakia, Poland, Czech Republic, Belarus, Ukraine, Turkey, India, Iraq and the former Yugoslavia countries. This year we also expect various international composition.
There is no upper age limit, but we do ask that participants be at least 17 years of age so that we can address more complex subjects.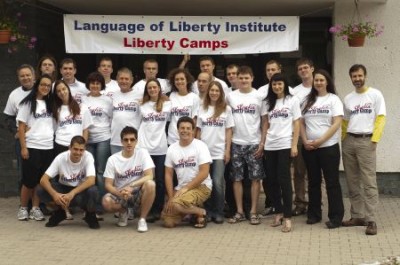 How the camp is organized?
Every group of max. 8 participants will attend four lectures per day, each for 60 minutes. The lectures are designed to provide enough time for the participants and lecturer to thoroughly discuss the topic.
Participation in the evening programs is voluntary, but the debates and lectures provided by the organizers should prove attractive. Participants will have the opportunity to present their opinions and business ideas. Lecturers will make themselves available all day long to any participant with questions related to the topics.
The emphasis on discussion and debate will help participants improve their spoken English, conversation skills and technical vocabulary.
Participants are not evaluated during the camp, but will receive a certificate proving they can use English in logical argumentation and constructive thinking.
Teachers include: