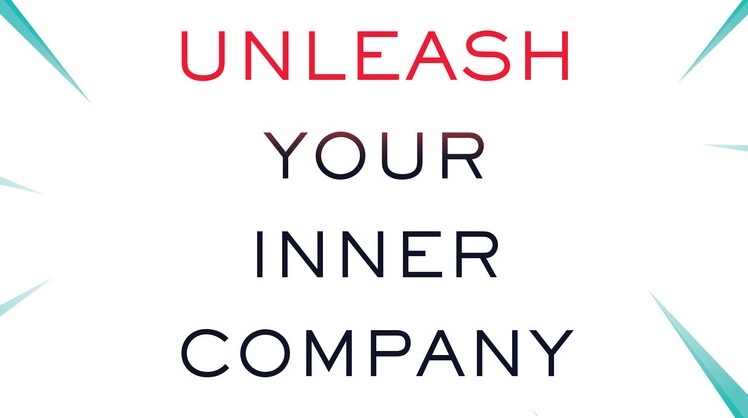 John Chisholm penned an inspirational book based on his own business experiences, including his work in the Silicon Valley. In Unleash Your Inner Company, the author explains how to combine passion with perseverance in order to succeed in business, where passion without perseverance "can be fleeting", according to the author. On the other hand, business is run by trial and error, so one has to understand that success often comes gradually.
---
Read more: Entrepreneurship, Passion and Uber: An Interview with John Chisholm
---
The book discusses extensively various stages of creating and developing one own's company, using numerous specific examples. The author divides the process into at least ten steps:
1) identify your passions,
2) find customers' needs in those areas (real and unsatisfied) or create new ones (i.e. go further than potential clients), define their dreams and goals,
3) create solutions that meet these needs,
4) review your resources and find out additional customer needs that you can meet with the resources,
5) match clients' needs with the resources,
6) obtain or develop additional resources (look for financing tailored to your capabilities),
7) determine your strengths and identify your competitors,
8) match customers' needs with your strengths,
9) start the business,
10) adjust the scale of operation according to the available indicators.
At the beginning of their business career, many people wonder what resources they already own or can easily obtain. Chisholm describes them with an acronym STARS (Skills, Technologies, Assets and Accomplishments, Relationships and Reputation, and Strengths). It is all about our skills, including the command of new technologies (this is a tip on what education should first and foremost focus). Knowledge, financial resources, as well as our previous accomplishments are also important. Relationships with valuable people and our reputation – as entrepreneurs or as human beings – would also be useful. First of all, we should find out how to use in business activities not only our passions but also other strengths. What if we do not have enough resources? Paradoxically, it is even better. Limited resources can be an advantage because this situation calls for a better focus and faster action.
John Chisholm encourages optimism without complaints. He reminds us that we do not have to invent Facebook. All we need is to come up with an idea how to use Facebook in an innovative way related to our passion. There are infinite possibilities to combine new technologies created by others. "We do not have to be at once better than our competitors, what is important is to be different," he says.
Business Partners
In one of the chapters, Chisholm advises how to look for business partners. Our relationship with a partner should be described by the "equation" 1 + 1 = 3. A good partner should bring to your business her/his strengths and resources (it is great if they complement ours), but also an ability to question our ideas (so that someone would spot our mistakes).
Interaction with a partner teaches cooperation, which is especially important when the scale of activities increases and we employ new people. The business partner's character should also go well with ours (but not necessarily be the same) and fit the mission of our company. Tips and examples contained on over 400 pages of the book also apply to many other areas of activity. The questions and tasks at the end of most chapters can also be inspiring.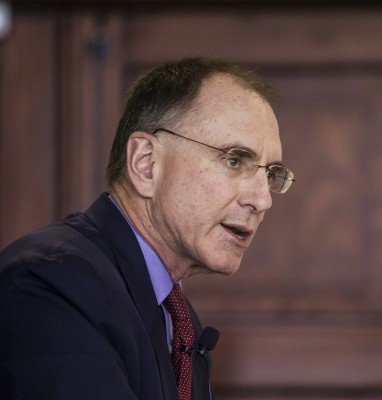 Entrepreneurship and Values
According to Chisholm, another area important in the life of an entrepreneur is values. He mentions frugality, which can be learned through minimalism in the possession of things or elimination of unimportant but absorbing aspects.
An entrepreneur should also be attached to the idea of freedom, as Chisholm certainly is. In his opinion, most regulations are a barrier to growth and entrepreneurship. If regulations are necessary or desirable, they should best be organic and not imposed. Freedom is also inseparable from responsibility. "We need to let entrepreneurs be free to innovate and take risks, but to hold them responsible if and when they harm life and property. Progress without risk taking is impossible," we read.
Dealing with Harmful Regulation
How can we cope with harmful regulations? John Chisholm advocates the following actions:
delegating the task of dealing with regulations to experts or service providers,

seeking workarounds,

moving to a better jurisdiction, i.e. a country and a legal system in which there is greater freedom for entrepreneurial actions,

consulting and supporting groups and other organizations advocating for freedom and deregulation

leveraging social media to fight the regulations,

becoming an advocate of freedom yourself.
Business Ethics
The book ends with an important chapter on business ethics. The most significant determinant of the ethical nature of business activity is, according to Chisholm, whether it is a positive-sum game, that is, whether it brings benefits (not necessarily equal) to all parties. Differences between games with a positive sum and games with zero or negative sum are presented in one of the tables in the book (Figure 1). It is worth remembering, especially when politicians regularly propose zero-sum or negative-sum solutions: protectionism, deprivation of property rights, harmful regulations or armed conflicts. According to this point of view, these are often unethical proposals.
Zero-sum

(or negative-sum)

————–>

Ethical

<————–

Unethical

Positive-sum

Constraint

Theft

Regulation

Stasis

Trade barriers

Scarcity

Envy

War

Choice

Voluntary exchange

Freedom

Innovation

Free trade

Abundance

Goodwill

Peace
Figure 1: Differences between positive-sum and zero-sum games
Conclusions
John Chisholm's book is an inspirational read for current and future entrepreneurs, as well as people who engage their passion and perseverance in other areas, e.g. in non-governmental organizations, academic work or corporate careers. It is based on author's own experience, and many aspects described in it were tested by John Chisholm on his businesses.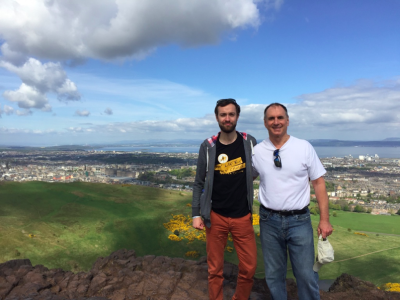 I had the pleasure of talking to John several times, and climbing with him to the top of Arthur's Seat in Edinburgh, and I know that the values ​​mentioned in this book are his own. He is not only a successful entrepreneur, a former chairman of the alumni association of the prestigious MIT university, but also a great advocate and promoter of the idea of ​​freedom in economy and personal life. Unleash Your Inner Company may be highly valuable for entrepreneurial people who seek advice in key areas of interest, taking into account the values that we, undoubtedly, share.