An organization created and funded by an array of Bulgarian companies, mainly in the agricultural and food processing business – "Made in Bulgaria" – has started an aggressive campaign against foreign-owned supermarket chains in the country. Retailers have been accused of "bad business practices," "market monopolisation," and "eating away local producers' profits." This group of Bulgarian producers is clearly not happy with the way privately owned chains are doing business with it and is eager to use government action to change the situation in its favour.
Since the Parliament in Sofia has been dissolved after intense street protests that led to the resignation of cabinet and early elections in May, the only politicians that could put pressure on supermarket chains in Bulgaria have been representatives in the European Parliament. Former Bulgarian Minister of Foreign Affairs, Ivailo Kalfin, now MEP from the Progressive Alliance of Socialists and Democrats, was quick to seize the opportunity. Claims were made that only 20 percent of goods in large supermarkets are produced in Bulgaria and that while local companies are asked to cut 20 to 60 percent of their retail price, importers face only 5 to 15 percent cuts – thus dealing a heavy blow to Bulgarian producers.
The campaign has been fairly successful, building on nationalistic feelings and EU's interventionist drive. The media has picked up the topic and given ample opportunity to the producers' lobbying group to present its case. European institutions have also been responsive – Michel Barnier, the Commissioner for Internal Markets and Services, has agreed to look into the issue and consider regulation to deal with it. But what eurocrats, politicians, and lobbyists fail to understand is that most of their accusations, if true, are just artifacts of the market process.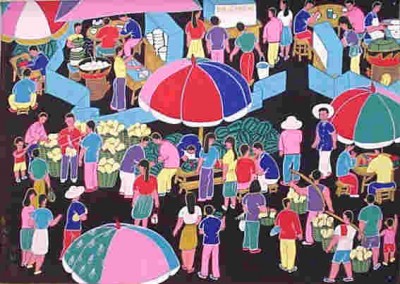 When we are dealing with voluntary exchange, one must not forget that every signed contract is an explicit act of mutual agreement. If trade partners find the terms of their exchange mutually beneficial, they proceed with its realisation. If not, they do not enter into an agreement and instead do business with other people. It is as simple as that – if you do not like what supermarket chains offer you, you do not go to them and seek out other partners. No one is obliged to offer you a deal you will necessarily like, even when you produce locally.
Moreover, retail stores do not just come up with prices for the different products on offer; their end prices reflect consumer preferences and thus a demand for the goods in question. If clients like something, they buy it. No supermarket exists in vacuum, where it sets arbitrarily prices to producers and buyers. If a large retailer knows your product is not really that desirable to consumers at a certain price, a discount from the producer price might be the only way to turn profit on it. Considering the argument that supermarkets sell too few products made locally, this situation (if true) is a direct result of clients refusing to buy more of the Bulgarian goods currently available on the market.
Unfortunately, the idea that the consumer has too big a choice and unpatriotically prefers purchasing goods and services according to his taste is all too prevalent in Bulgarian society. It is because of this choice, critics say, that Bulgarian production, which for some reason is considered far more important than Bulgarian consumption, suffers. This is a hallmark of protectionism; it doesn't matter what people want to buy – current producers have to be preserved at any cost, and competition kept away. And if you cannot win people with quality and/or price, then why not use government to intimidate your trade partners?