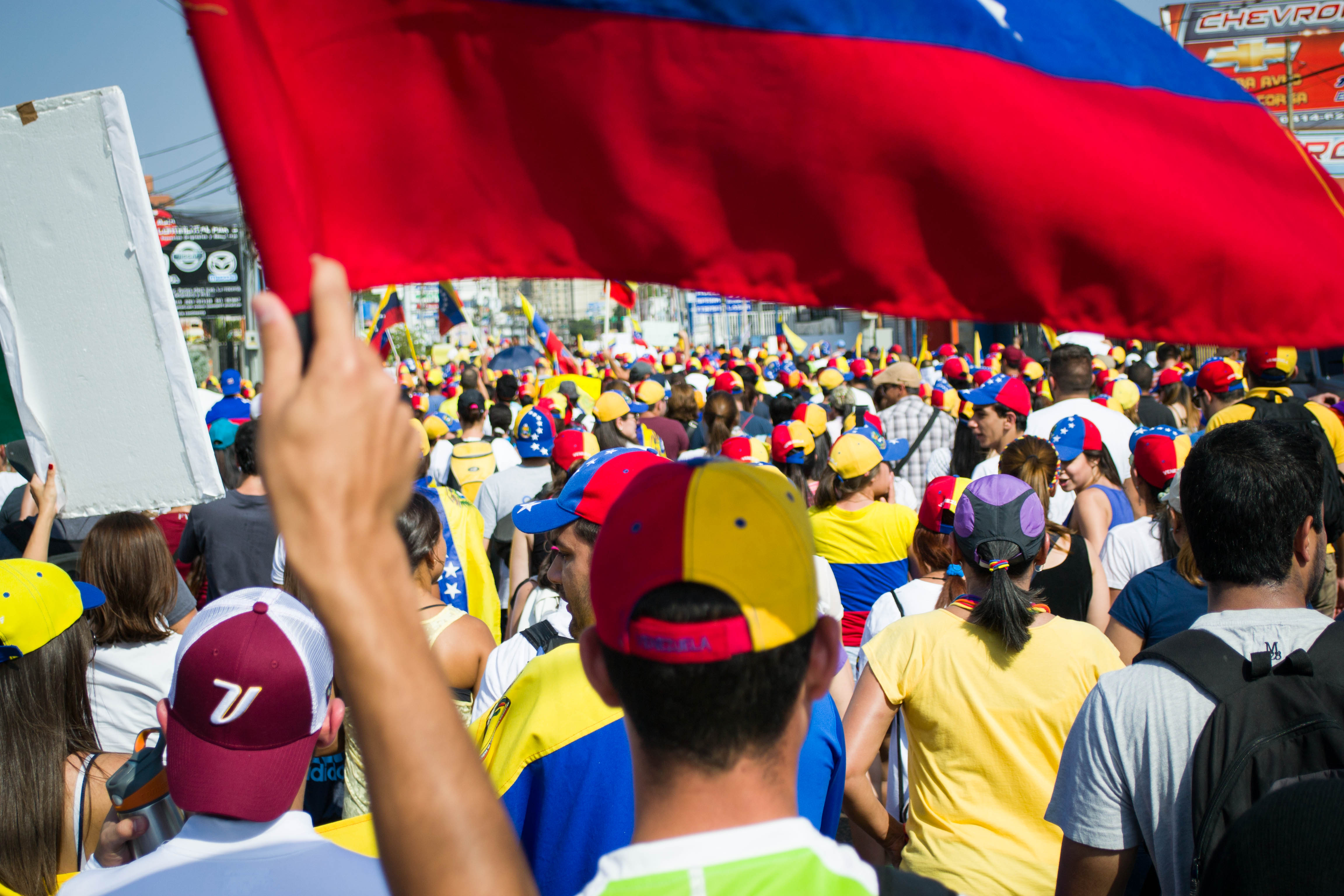 The last two weeks generated several stories worthy of going down in the books. The highlight of the day was yet another showcase of cryptocurrencies´ ability to find their way in a country afflicted by crisis. Other important news discussed the situation of both commercial and so-called Bitcoin banks. Equally notable was the storyline of the infamously known DAO project, together with the revelation of a new application for musicians.
It looks like cryptocurrencies are once again becoming a reliable payment method for citizens living in unfavourable conditions. Just recently, Venezuela joined the ranks of the likes of Greece, China, or Cyprus in opening the gates for cryptocurrencies. The country has long been stuck in the middle of a vexing turmoil. Venezuelans often find themselves scrapping for food while a several lack of basic supplies (toilet paper being just one of many onerous examples) frustratingly persists. Many blame the hyperinflation of the country´s currency, the Bolívar, as the main cause behind the crisis. As a result, people have turned to Bitcoin. With its trade values rocketing up to 16 million in merely a week, the Venezuelan record was soon broken. Meanwhile, companies setting up Bitcoin payments have already introduced another, more anonymous cryptocurrency called Dash. This decision is highly expected to be a success story amongst the almost non-existent currents of hope in Venezuela´s darkening immediate future.
Besides ATMs and other infrastructure concerning Bitcoin, the rise of so-called Bitcoin banks has been announced. The project is headed by Razormind, a business intending to invest EUR 5 million in new banks in Belfast and Paris. Aside from standard account deposit/withdrawal services, these institutions will also offer loans in Bitcoin, specifying on short-term loans with zero interest rates, or 1day loans with a high interest.
Several weeks ago, we discussed project DAO, a decentralized organisation supporting other potential projects. In other words, it is a decentralized investment fund not requiring any red tape when investing. Voting rights and shares were divided according to the sums invested. Unexpectedly though, the project was attacked by hackers who managed to subtract USD 50 million in Ethereum, a cryptocurrency. As a consequence, the project is practically dead while the losses of users were partially compensated by the developers via the application of Hard-fork. In practical terms, this means that up from a certain period of time all transactions were returned to original owners as if nothing had happened.
Subsequently, the value of Ethereum also plummeted, as it was generally presumed that the currency had a mistake in its initial algorithm, making it vulnerable to potential hackings. This perceived exposure led to the creation of a collateral currency called Ethereum Classic. With its value significantly increasing from the outset it created an attractive opportunity to profit. However, recent investigations revealed that residual money had been transferred into this cryptocurrency by the same hackers, inviting speculations about this rather deliberate flow of events and a possible connection between Ethereum Classic and the hackers.
News sparking a positive surprise for investors announced the increase in value of another cryptocurrency, Ripple. The company, mostly focusing on the application of cryptosystems in the banking sector, collected 55 million dollars from various investors. Ripple has long been a thorn in the eye for many cryptocurrency supporters, as the currency is not completely decentralized. One of the reasons is its focus on innovations in the banking sector, having already established contact with 15 interested banks. Nevertheless, this does not need to concern investors, as their attention is shifted towards the almost 50% increase in the currency´s value.
Last but not least, we will wrap this article up by looking at an interesting project presented by Revelator. The company has managed to obtain EUR 2,5 million to develop an application for musicians. More specifically, its plan is to provide song licences for artists who are ought to receive funds for the usage of their songs. In the specific context of Slovakia, all functions of the Slovak Performing and Mechanical Rights Society (SOZA) shall be overtaken by Blockchain. This idea has naturally raised some concern as it would be unreasonable to pay an author for playing his song at a family celebration or in the midst of a rural market. On the other hand, this mechanism would make payments more transparent and less costly for the general operation of the system as such.
Translated by Edward Szekeres