Republikon Institute and Fundacja Industrial publisher of Liberte! invites You to the conference: Euroskepticism – the comparison of Hungarian and Polish cases.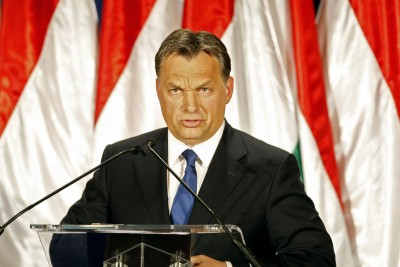 We plan to study the relationship between the economical and political crisis in the EU and the people's attitudes to democratic values such as cooperation and integration. We wish to reveal the fact that rising Euroskepticism is threatening the achievements of European integration and weakening the cooperation of the states coping with economical and social issues. We want to look at the situation in Hungary and Poland to compare these two cases.
5.04.2013
Six District (Industrial Foundation conference centre),
Piotrkowska 102 Street, Lodz, Poland.
11.30 – 12.45 "Europe as the online casino commonwealth of values" – opening speech
12.45 – 14.15 "Going to the edge? Right-wing If you live in Nevada, the Nevada Health Link is the Health dental insurance plans Marketplace to serve you. radicals in Hungary and Poland".
• Csaba Toth – strategic director of Republikon,
• dr Dominika Kasprowicz – Liberté!, Faculty of Political Science, Pedagogic University in Cracow,
• dr Rafał Pankowski – representative of Never Again Association, Collegium Civitas,
14.15 – 14.30 Break
14.30 – 16.00 "V. Orban & J. Kaczynski – between pragmatic leadership and Euro-rejectivism.":
• Marcin Celiński – Liberté!
• Wojciech Maziarski – publicist of Gazeta Wyborcza, former editor in chief of Polish edition of Newsweek,
• dr Przemysław Żurawski vel Grajewski – Faculty of International Relation and Political Science University of Lodz.
16.00 – 17.30 "Economic crisis and euroscepticism – self developing mechanism?"
• Bartłomiej Nowak – director of Centre of International Relations.
• dr Krzysztof Iszkowski – director of Plan of Changes, Liberté!(tbc)
• Stefan Kawalec – Capital Strategy, former Polish Vice-minister of Finance,
• dr Tomasz Kamiński – Faculty of International Relation and Political Science University of Lodz.
20.00 Multicultural evening in Six District Club.