At the last weekend of October, Parliament elections were held in the Czech Republic. Before the elections, my colleague Ales Rod explained in this article the background leading to these early elections and commented on the then not very optimistic forecasts. Now that we can contemplate the actual election results, we can conclude that they are, fortunately, much better than expected.
The main argument for such a strong claim is what can only be described as a failure for both Social Democrats and Communists. Contrary to all expectations, both parties (combined) lost the then predicted decisive share of the electorate and, therefore, they are unable to piece together a thoroughly leftist government – the first one which would rely on Communists since the Velvet Revolution. Consequently, they might now find it difficult to pass purely leftist proposals, especially fiscal ones.
On the other hand, a brand new political party named ANO2011 saw a huge success at the polls. The final tally of 18.65%, just marginally below the Social Democrats, has made it an important player on the parliamentary field. The new prime minister in-waiting, Bohuslav Sobotka (Social Democrat) is unable to form the government without the support of ANO2011, an "unreadable" party pooling experts from various fields and led (and financed) by Andrej Babis, an entrepreneur and one of the richest Czech residents. It goes without a question that Social Democrats will have to sacrifice some important ministries to the almost equally strong ANO2011, including the ministry of finance. We hope that ANO2011 will fulfil their pre-election promises on rational savings in public expenditures, no tax increases, lowering bureaucracy for entrepreneurs and weakening regulation for the economy.
What was said about established leftist parties can also be said about parties on the right of the political spectrum. The Civic Democratic Party (ODS) has paid for its scandals and earned only 7.72% of votes. That can be described as nothing less than fall from grace, particularly in comparison to over 35.5% ODS received only 7 years ago.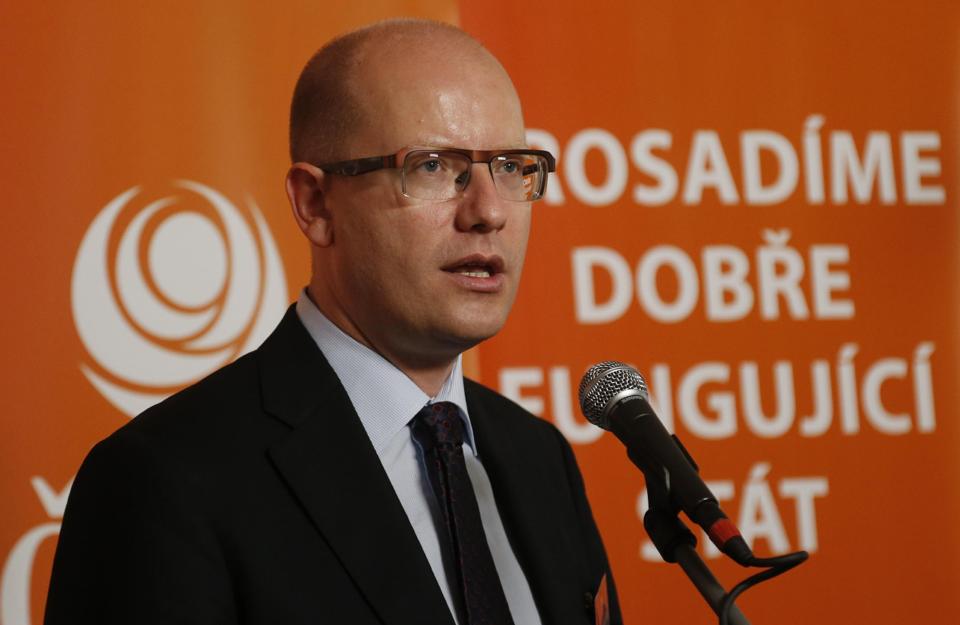 Another so-called rightist party, TOP 09, received 11.99%, which makes it the strongest party on the right. The only positive result in that sector (and for their supporters, admittedly, a gratifying one) was the final score for The Free Citizens Party. Safely the most rightist party of the lot, it mustered up enough votes to be entitled to receive financial institutional support for political parties from the state. This may enable them to communicate more efficiently with potential electorate and help them prepare for next elections.
2013 PARLIEMENTARY ELECTION – Pre-election Forecast vs. Election Reality
Electorate support (%)

Forecast

as of 19th SEP, 2013

REALITY

ČSSD

Czech Social Democratic Party

26.2 %

20.45 %

KSČM

Communist Party

16.7 %

14.91 %

TOP09

TOP 09

13.8 %

11.99 %

ANO

ANO2011 – "YES, IT WILL BE BETTER"

10.8 %

18.65 %

ODS

Civic Democratic Party

8.0 %

7.72 %

KDU-ČSL

Christian and Democratic Union

6.7 %

6.78 %

SPOZ

Party of Civil Rights – Zeman's friends

5.1 %

1.51 %

Úsvit

Dawn of direct democracy Tomio Okamura

2.5 %

6.88 %

Zelení

Green Party

2.3 %

3.19 %

Suverenita

Jana Bobosikova's Bloc

1.7 %

0.27 %

Piráti

Czech Pirate Party

0.0 %

2.66 %

SSO

Free Citizens Party

0.0 %

2.46 %

others

–

6.1 %

2.53 %
Source: ppm factum (forecast) & Czech Statistical Bureau (results)