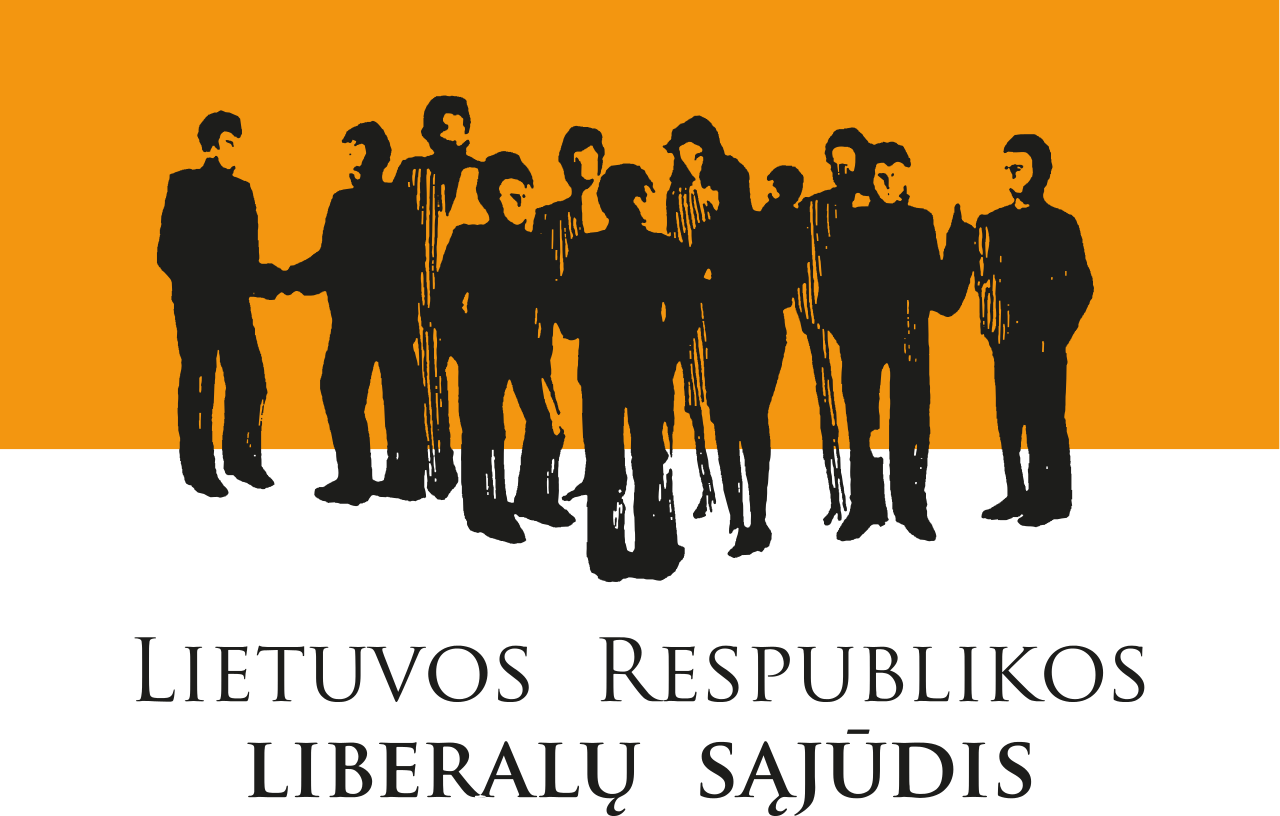 Logo of Liberals' Movement of the Republic of Lithuania
These local elections are historically the most successful, 9 city and district Mayors from Vilnius to Klaipėda will be liberals, – says The Chairman of Liberal Movement Eligijus Masiulis. Nine elected Mayors will govern Lithuanian cities and districts of municipalities in which, according to Department of Statistics, is located almost 883,500 of the population.
"According to this indicator, Liberal Movement is political power No.1 in Lithuania. Substantial change is that liberals have strong positions not only in cities, but also in smaller towns and districts. The confidence of people inspires as well as requires the responsible work in implementing the ideas of the electoral programs. Huge work awaits us, biggest thanks to all people who supported liberals", – says The Chairman Eligijus Masiulis. Liberal Movement is also ranked first by votes to Mayors received in direct elections for the Mayor candidates – during both rounds of elections 9 elected Mayors received 405 520 votes throughout Lithuania. In comparison – there were 5 elected liberal Mayors after local elections in 2011.
The most numerous political Group in the Municipality of Vilnius will be Liberal one, consisting of 16 members of the Council with liberal Mayor Remigijus Šimašius, who won the election by ensured preponderance of the votes (in the second round of elections he received 62.71 percent of the votes or 116 178 votes). "I want to thank to everyone for support. It's obvious that citizens o Vilnius want a city according to them, not according to Mayor. They want communication, not arrogance. Although the financial situation in the city is difficult, I am sure that we will build a strong team and solve the challenges", – says newly elected Mayor of Vilnius Remigijus Šimašius.
Representative of Liberal Movement Šarūnas Gustainis was elected to Parliament in the second round of the elections of the single-member constituency of Žirmūnai and received 54,74 percent of the votes. "My main goal of working in the Parliament will be to cut off the shackles of bureaucracy that interferes for faster problem-solving including the courtyards of apartment buildings in Vilnius. I will have this right by working in the Parliament and will definitely use it", – says newly elected member of the Parliament Šarūnas Gustainis.
With the election of Remigijus Šimašius to the post of the Mayor of Vilnius, he will be replaced by Viktorija Čmilytė, the most outstanding chess player in Lithuania.
9 liberal Mayors elected after the local elections:
The Mayor of Rietavas city – Antanas Černeckis (received 76 percent of votes in the first round )
The Mayor of Vilniaus city – Remigijus Šimašius (received 62,71 percent of votes in the second round)
The Mayor of Klaipėda city – Vytautas Grubliauskas (received 76,28 percent of votes in the second round)
The Mayor of Varėna district – Algis Kašėta (received 60,81 percent of votes in the second round)
The Mayor of Anykščiai district – Kęstutis Tubis (received 54,29 percent of votes in the second round)
The Mayor of Elektrėnai city – Kęstutis Vaitukaitis (received 65,69 percent of votes in the second round)
The Mayor of Plungė district – Audrius Klišonis (received 58 percent of votes in the second round)
The Mayor of Joniškis district – Gediminas Čepulis (received 52,24 percent of votes in the second round)
The Mayor of Tauragė district – Sigitas Mičiulis (received 56,43 percent of votes in the second round)