Recent Italian general election has triggered fears not only at a European level, but worldwide.  An early election was held on February 24th-25th as a result of resignation of the then Prime Minister, Mario Monti, after Silvio Berlusconi's party (The People of Freedom) stopped supporting the coalition government.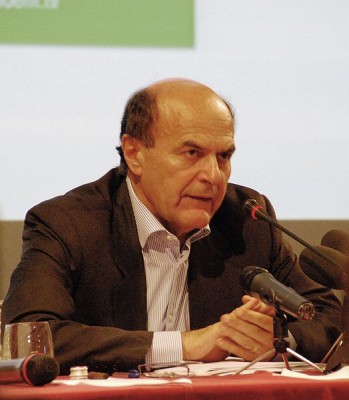 The results of the election had not been predicted this way. Pier Luigi Bersani's centre-left coalition has got a slight majority over Berlusconi's centre-right party, 29.5% and 29.1% respectively. While former Prime Minister and European bureaucrat, Monti, has got merely 10.5% of the votes.
The fears related to these results can be classified mostly in two ways: economic and political.
Markets affected: right after announcing the preliminary results, Wall Street's favorite barometer of fear surged to 34%, which is its biggest jump since August 18th, 2011. On the 26th of February the Dow Jones industrial average dropped by 1.55%, and the Nasdaq Composite Index  1.44%. In Asia, Japan's Nikkei Stock fell 2.3% and Australia's S&P/ASX 200 index by 1.3%. In Europe itself, Germany's DAX was down 1.9%, while the French CAC-40 fell 2.3% and the British FTSE 100 index of leading British shares was 1.3% lower. The crisis has been toppled by FTSE Mib index of the Milan stock exchange shedding 3.1%.
Undoubtedly, the economy soon will also be affected, starting from Europe itself. The struggling currency of Euro has been shaken even more, with a 4% tumble against the Japanese Yen and 1% against USD. The economic fears are associated with the long-period difficulties of Italian economy, which is the third largest in the Eurozone. With 127% debt of its budget, Italy is the second highest debtor out of 17 countries. Monti's ambitious economic and financial reforms turned out to be positive austerity measures, while leading the country to higher unemployment and economic recession.  Although he was highly supported by Brussels and Berlin, Italian people don't take that into account, so he ended up with barely 11% after election. In case centre-leftist Bersani manages to form government coalition, the European requested austerity measures will most likely be halted, triggering further distrust within companies and investors.
The primary reason for the political fear is instability, which can be caused by the fact that a chance to form government is quite limited. We face a "suspended parliament" unable to form winning coalition and thus, government. The gridlock in Italian politics persists as Beppe Grillo of the "Five Star Movement" refuses to enter into coalition with the winning Pier Luigi Bersani. In case the grand coalition with "Berlusconi in the government" is not achieved, Italian constitution requires holding a new general election. The deadlock breeds political instability affecting not only Italy, but other parts of Europe. German pre-election debates have been shaped by the results of the election, proliferating ideas of changing German aiding nature to European economy. Not to mention the recent conflict between Italian president and  Peer Steinbrück, nominee of Social Democratic Party as a candidate for Bundeskanzler in the 2013 election.
Although technocrats in Brussels are not happy with the results, they cannot ignore people's will and democracy, no matter the nature of their choice. This is a good example of how vulnerable European economy is due to its extremely political determinist character, while complex interdependence instigates the problems all over the EU.
As a consequence of high pressure from economic interest the political gridlock will most likely be surmounted.  Efforts will concentrate on forming a center-left government. However, new  election cannot be ruled out. In any possible way, fiscal and austerity measures, backed by Monti's party and the whole Europe, will be excluded from new government – increasing icy relations between Brussels and Rome.
After "Italian Vote Shock" European shares increased on Thursday as European Central Bank encourages national central banks to inject liquidity into markets. Nevertheless, one thing is certain, should the political gridlock linger on, the crisis is about to hit markets again and one can doubt whether ECB will be there to help next time, due to its policy limitations.