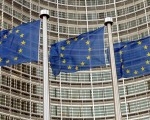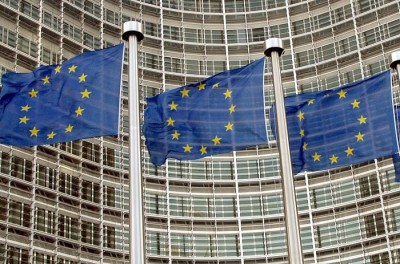 Civic Platform and Law & Justice confirmed their domination on Polish political scene during European Parliament election on 25thof May. Donald Tusk's party have received 32,13% and Jaroslaw Kaczynski's party 31,78% of voters support according to final result of elections.
The political scene in Warsaw seems to be quite stable. Civic Platform after seven years period of ruling the country is still strong and capable to form the coalition next year after parliament election to Polish parliament. Tusk's coalition partner Polish Peasant Party manage to gain 6,8% of support. The possible second future Tusk's partner Democratic Left Alliance (post communists) received 9,44%. Therefore the possibility of future domination of Donald Tusk's party on Polish political scene is more than probable. Also the position of Polish representation in Christian democratic European People's Party (Civic Platform and Polish Peasant Party) will be strong. Law & Justice received very good result and confirmed the position of the main opposition party but still unable to form the future ruling coalition. The important message is that Polish policy towards Ukraine case will not change, there is the consensus between main political powers.
The main surprise was the result of radically anti-European party New Right leaded by Janusz Korwin – Mikke, that received 7,15% of support. Korwin – Mikke is considered as the person partly insane, he would like to reestablish in Poland hereditary monarchy, abolish democracy, quit European Union, ban voting rights for women. He shocked the public opinion in Poland claiming that its women fault when she is raped (because every woman would like to be) or he want to force disabled people to stay at home only. He also tried to defend Adolf Hitler, he claimed that there is no evidence that Hitler was aware of Holocaust. He is also supporting Russia in their aggression towards Ukraine. At the same time he presents deeply extreme libertarian program in terms of economy. His result is surprising also because Korwin – Mikke is present on Polish political scene since 25 years and from many years has just the position of clown without serious support. He managed to get votes mainly from young, antiestablishment people who would like to show red card to frozen political scene in Poland – at the same time not treating Korwin – Mikke seriously.
The huge failure were initiatives leaded by former Polish Minister of Justice Jarosław Gowin "Poland Together" (3,08%) and the coalition made by Janusz Palikot and Aleksander Kwaśniewski "Europa Plus" (3,45%). Palikot's party was unable to form coherent program and lose the battle on the left with Democratic Left Alliance and was also unable to persuade liberal voters to support them.
Liberal voters in Poland had no real choice during this election. None of the participating parties declared the eagerness to join ALDE. The domination of Civic Platform and not credible initiative of Palikot still blocked the activities of possible new liberal party in Poland.