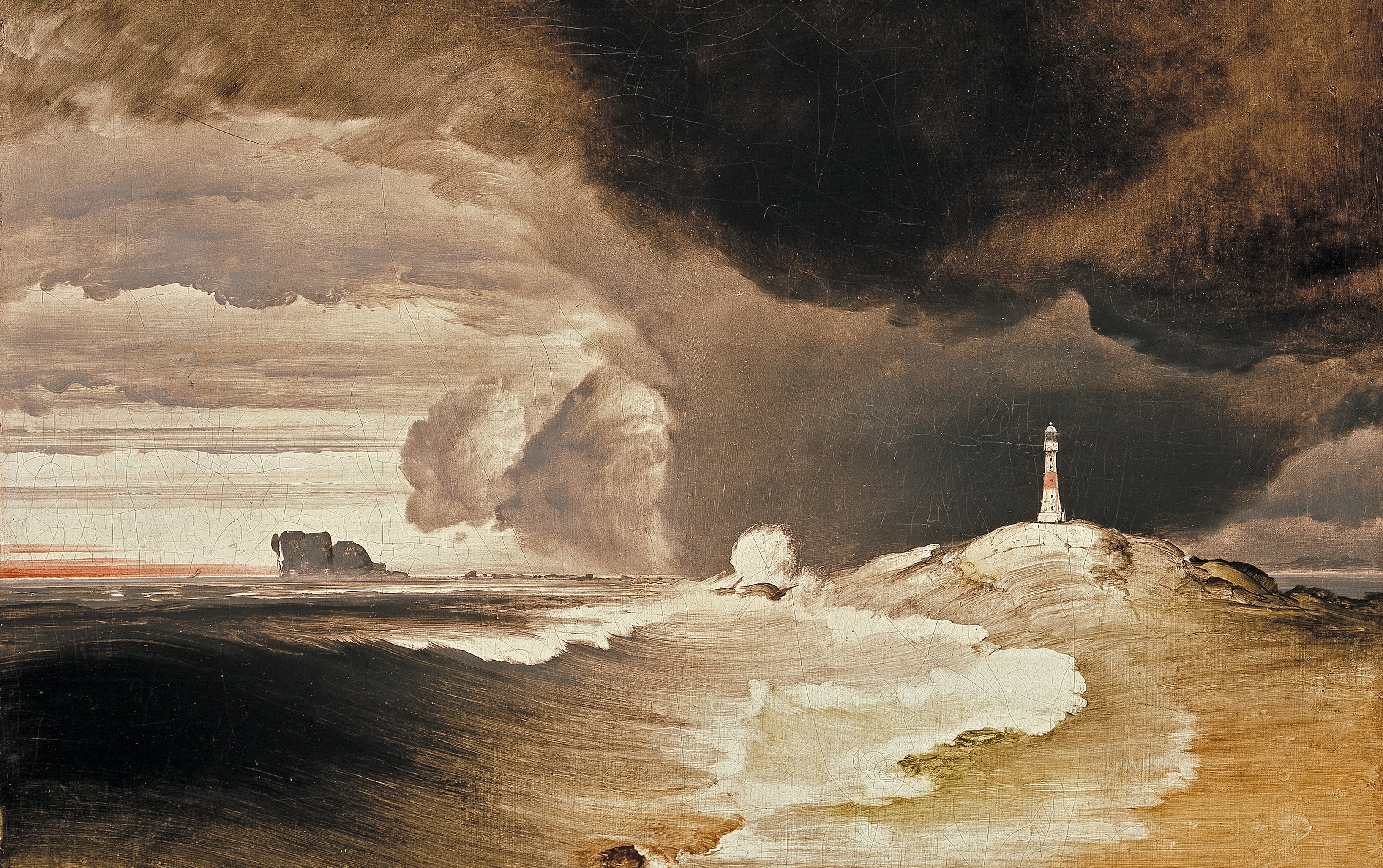 Peder Balke "Lighthouse on the Norwegian Coast" // Public domain
The "you-know-what" caused a great upheaval in our lives, and I dare say in the history of humankind as well. There are a lot of casualties, businesses suffered, governments abused their powers, corruption increased in many areas, all because of it.
It respected nothing. Crept into your communities, your workplace, your home, your bedroom. Nothing is private. There is nowhere you can run from it. You can try all precautions ,but if you fail to stop it early by fighting tooth and nail, once it spreads, it is extremely difficult to get out of the situation.
And you literally can't get out. Due to "you-know-what" borders are closed. No way in our out. You are forbidden to travel. Maybe even all your movements, whether to the shop or to work is monitored by the government.
This is not the only trespass against civic liberties. Your freedoms are chipped away. Governments get extraordinary and often unchecked powers under "you-know-what". Stricter and strict laws are passed and enforced. The police monitors people.
The "you-know-what" brings out the worst in governments. It is one of the rare occasions that the military is used domestically. In some countries, it oversees the operation of strategic institutions and businesses.
Speaking of businesses, the government often approrates key areas. The "you-know-what" affects every business. You are rightly afraid if you are a business owner. You probably will be severely inconvenienced, to put it mildly.
That is before the inevitable economic crisis hits in brought on by the closing businesses, lack of money to spend, and lack of options. The government, in many cases, leaned heavily on the media, under the pretext of stopping misinformation, or of wanting to provide true news, causing worrisome trends in the freedom of the media.
And you can't even gather in groups to discuss things, to have fun, to inform each other, or to organize anything.
Living under "you-know-what" is truly horrible. You can't live, you are struggling economically, you have no civic libertes, the government abuses power and you can easily end up being dead.
The "you-know-what" caused the death of 65 million people in China, and 20 million in Russia.
I'm talking, of course, about socialism. If China were governed by the rule of law and transparency instead of a shady, inhumane and corrupt regime, that covered up the truth and influenced the WHO, maybe the world wouldn't be this much affected by COVID-19.
---
Continue exploring:
Quo Vadis Hungary? Power Grab Amid COVID-19 Crisis
Who Is in Charge? Poland's Presidential Election Chaos Exposes Power Outside of Commander in Chief's Office