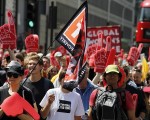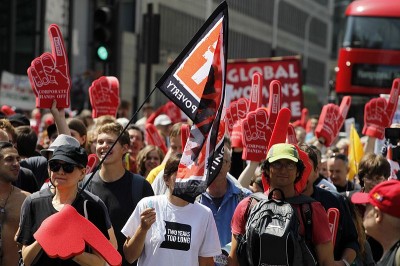 At the beginning the TTIP was received positively almost everywhere, but now many issues have stirred up the negative attitudes that result in attempts to make the TTIP seem unaccountable and undemocratic. Recently, the question "Is the European Commission doing its best to keep the greatest possible transparency?" has been gaining ground.
The European Commission is mounting pressure to convince us that the EU is not holding clandestine negotiations with the US – and they are right to some extent. Commission tries to involve the EU governments and the European Parliament in consultations aiming at gaining public support. What is more, lots of documents are made available on a website dedicated to the TTIP, including the recently published negotiating mandate, which had used to be kept in secret before. Nevertheless, from my point of view there is still a need to expand the list of published documents by:
transparency of the negotiating positions of the EU (for example on ISDS),
the US negotiating positions,
better Commission reports on the progress of negotiations in sectors.
Opponents argue that there is still too little work done with transparency and accusing big companies of having been pulling all the strings on the TTIP. Of course, particular transparency must be established in interaction with those stakeholders who could tame the increasing wave of suspicion. I am not sure if open consultations are enough to convince people that the EU is listening to everyone with a stake – not just big companies. Commission needs to be aware that in such complicated cases, it is necessary to deal with huge amount of public attention.
It seems to me that unacceptable to refuse civil society an access to information about the state of affairs in the face of current negotiations. It might help to avoid repetition of the case of Seattle in 1999 or ACTA episode in 2011 when people got out on the streets to express their frustration. That is what might happen if people's emotions go against something because of disregard of authorities.
My conclusion is that transparency and the degree of confidentiality are needed if the TTIP is to succeed. The most important challenge for both European and American public institutions is to keep one's ear to the ground and deliver accurate information to the citizens. However, that would be a challenge for a new Commission President Jean Claude Juncker and in particular for the new Trade Commissioner Cecilia Malmström.