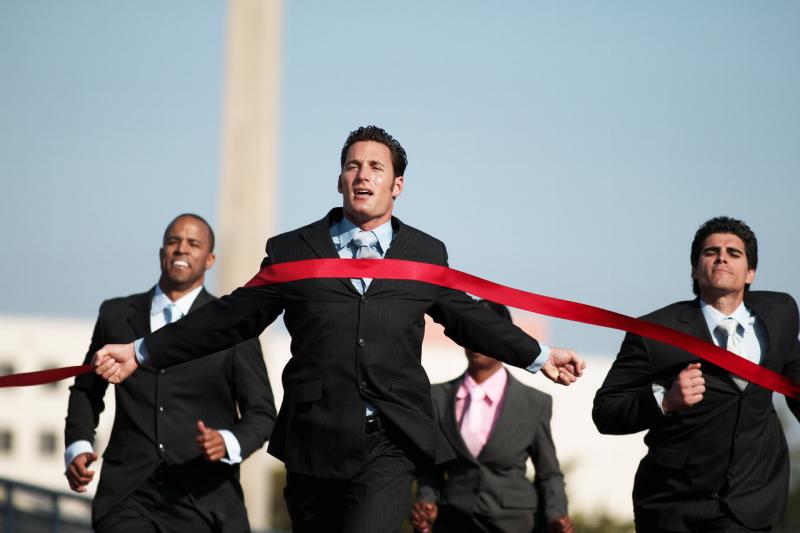 Creative Commons
The latest "Doing Business 2016" report brought Lithuanians optimism. Lithuania outstripped its neighbors (Latvia and Poland) and once again was ranked among the top 20 countries in the world in terms of ease of doing business. But Lithuania's competitors are not sitting around twiddling their thumbs, so last year's achievement is not guaranteed for this year. Moreover, the 20th place is no miracle either. Lithuania moved up only by one position.
A high ranking in the World Bank's report makes a country more attractive to foreign investors, but reforms are needed not only for the sake of international recognition. Less bureaucracy in the construction sector and faster connection to the electrical grid can produce better conditions for doing business. The Lithuanian Free Market Institute has put forward three proposals, which, if approved, would improve Lithuania's business climate and international image. It will also allow us to catch up with Estonia in Doing Business 2017.
Information sharing
The problem of the administrative burden and the importance of information exchange are constantly highlighted in Doing Business reports. Despite the calls to reduce bureaucracy, this area remains a cause of concern in Lithuania, especially with regard to construction permits or getting electricity.
It is surprising that in this age of information and electronic communications public administration institutions still require submitting certain documents in person. For instance, in order to prove or to register property ownership rights one still needs to obtain and submit various certificates to and from the Centre of Registers. In western countries similar processes have long been performed online, without the need for customer participation.
A poorly functioning "one-stop-shop" is another headache. In theory, "one-stop-shop" should help the customer handle all matters in a single visit. In practice, this system does not function in all stages of construction or is not effective in areas where it has already been introduced. For example, to obtain requirements for electricity, water or sewage connections, an applicant must file separate requests with each utility. Even where "one-stop-shop" already exists, as in getting approval for construction or electricity design project, builders still need to visit several different authorities in order to obtain needed information in a timely manner.
The solution to these problems is simple: public institutions must exchange information rather than shifting the administrative hassle onto their customers.
Performance review
When assessing the time required to deal with construction permits or to obtain electricity connection, Doing Business authors often use the prescribed maximum amount of time in which regulatory authorities must carry out relevant procedures. This, however, does not necessarily mean that procedures can only be performed within the maximum time limits. Some institutions are doing the best to improve performance, which eventually results in faster procedures. Others, on the other hand, choose not to optimize their practices simply because they are not obligated to.
A great example is the latest reform by the electrical utility in Lithuania. Last year it officially reduced the maximum time limit to execute external connection works by 10 days. The statutory time limit has been reduced to 50 days but it could be shorter. According to AB ESO, it takes on average 40 days to connect business customers' property to the distribution network. In Latvia the external connection works take only 30 days, so there is definitely room for improvement.
If it is found that public institutions can perform certain procedures faster than required by law, the time limits should be adjusted accordingly. Not only would Lithuania improve its global ranking, but shorter time limits would also increase investment attractiveness, facilitate business development planning, and make public institutions more efficient in the future.
Reducing over-inspection
In Lithuania state control occurs in almost every stage of construction. It is not limited to inspections of buildings or electrical wiring. Entrepreneurs have to deal with it when getting an approval for a building project, when applying for a construction permit and related issues.
Such a system is not only costly but also ineffective with respect to the actual construction process. Control takes time and prolongs the construction process. For example, due to limited government resources, a project approval non-exceptional type of buildings takes 28 days. Issuance of a building permit takes another 14 days. Inspection of a building and the issue of a construction completion certificate additionally require 15 days. This adds up to nearly two months for obtaining approvals and having various inspections done alone.
Countries with high Doing Business scores, such as the UK, Australia and New Zealand, have delegated the above-mentioned procedures to the private sector. Inspections in these countries can be performed not only by public institutions, but also by participants of the construction process or independent experts. Private sector specialists have sufficient knowledge, experience, expertise and resources to perform inspections in a timely manner. Unlike these countries, Lithuanian sticks to state control wherever possible.
In order to improve conditions for international and local businesses, the above three measures must be enlisted as priorities for 2016. If the government does not rest on our laurels, we could boast of outperforming Estonia in Doing Business 2017.