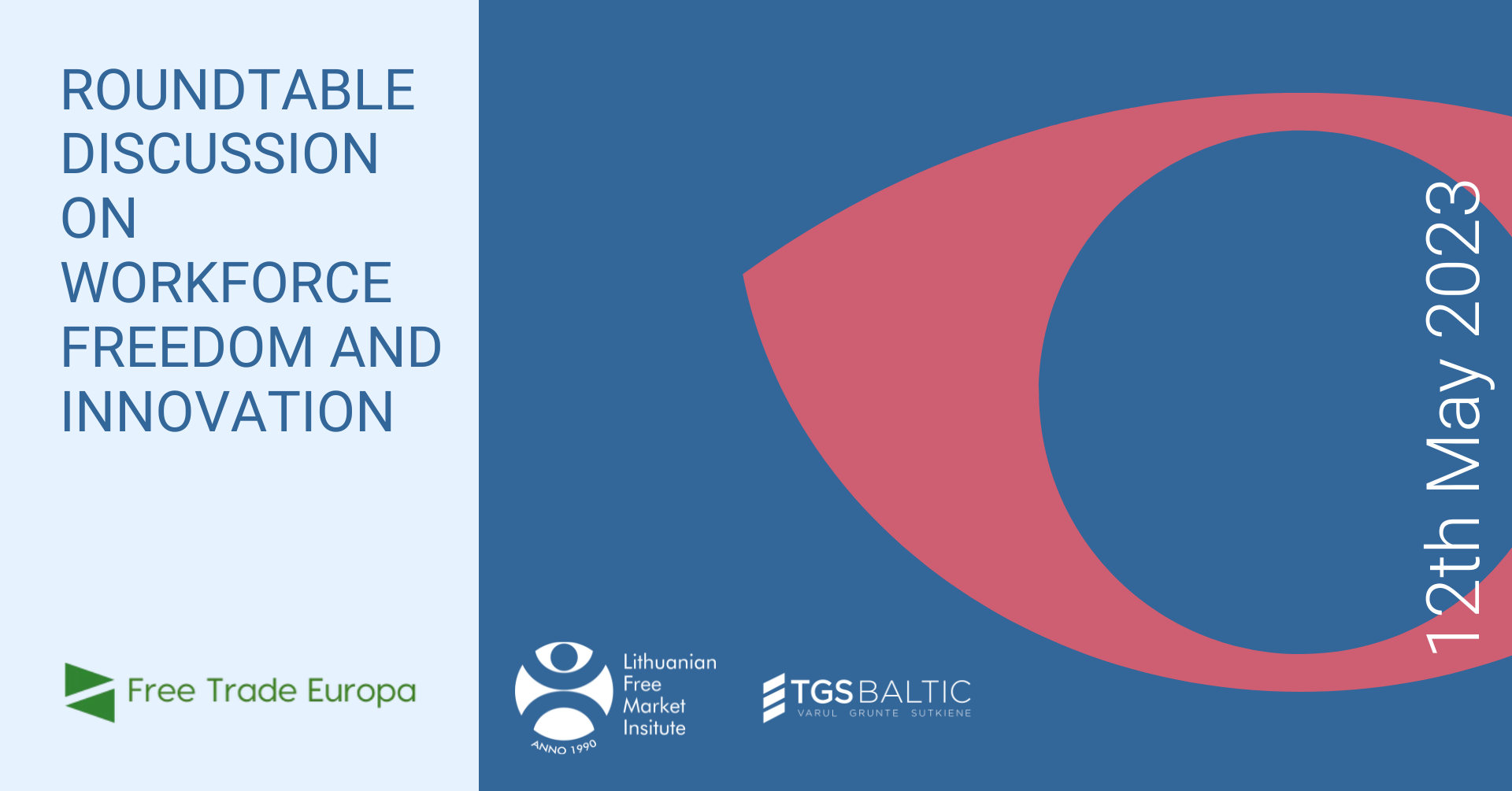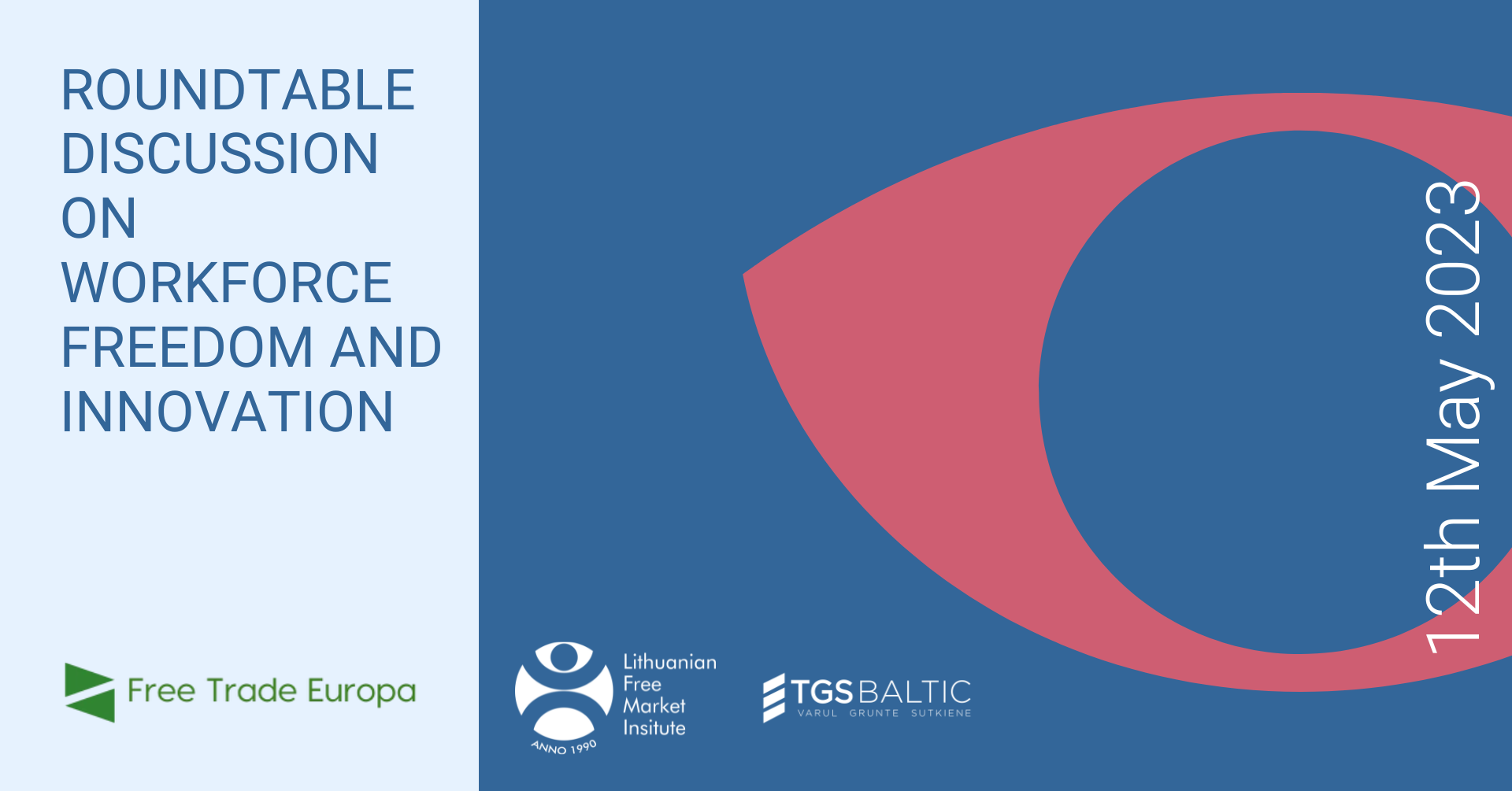 The Lithuanian Free Market Institute, together with its partners Free Trade Europa and law firm TGS Baltic, is holding a roundtable discussion to discuss new forms of work that have been created via digitalization and the changing nature of employment that is being sought by platforms and individuals alike.
Flexibility, choice, and innovation are all at the heart of this change and should be looked at through the lens of the ongoing work on the platform economy worker rights dossier.
The discussion will be held in a hybrid format. The expert discussion will take place live at "TGS Baltic" premises (Konstitucijos ave. 21a., Vilnius) and will be broadcasted remotely via the TEAMS platform, where participants will be able to ask questions and share their insights.
---
A login link will be sent out before the event to the email provided in the registration form, which could be found here: https://bit.ly/41osSEO.
---
The roundtable will be held in English.
---
Speakers and participants include:
Petras Auštrevičius (online) – Lithuanian MEP, Renew Europe;
Kęstutis Zaura (online) – Attache for Employment, Labour Law and Youth policy, Permanent Representation of Lithuania to the EU;
Glen Hodgson – CEO, Free Trade Europa;
Mindaugas Civilka – Partner, Head of Technology Industry Group, Law Firm "TGS Baltic";
Robert Torvelainen (online) – Senior Manager, "Wolt";
Audrius Pacevičius – Country Manager for Lithuania, "Bolt";
Paulius Vėželis – CEO, "Traxlo";
Deividas Celencevičius (online) – CEO, "Boop";
Dalius Rudokas – Chairman of the Board, Lithuanian Couriers and Drivers Association;
Dr. Justinas Usonis – Attorney at Law, Associate Professor at Vilnius University Faculty of Law;
Karolina Mickutė – Senior Expert, Lithuanian Free Market Institute.
---
---
For more information, please contact: