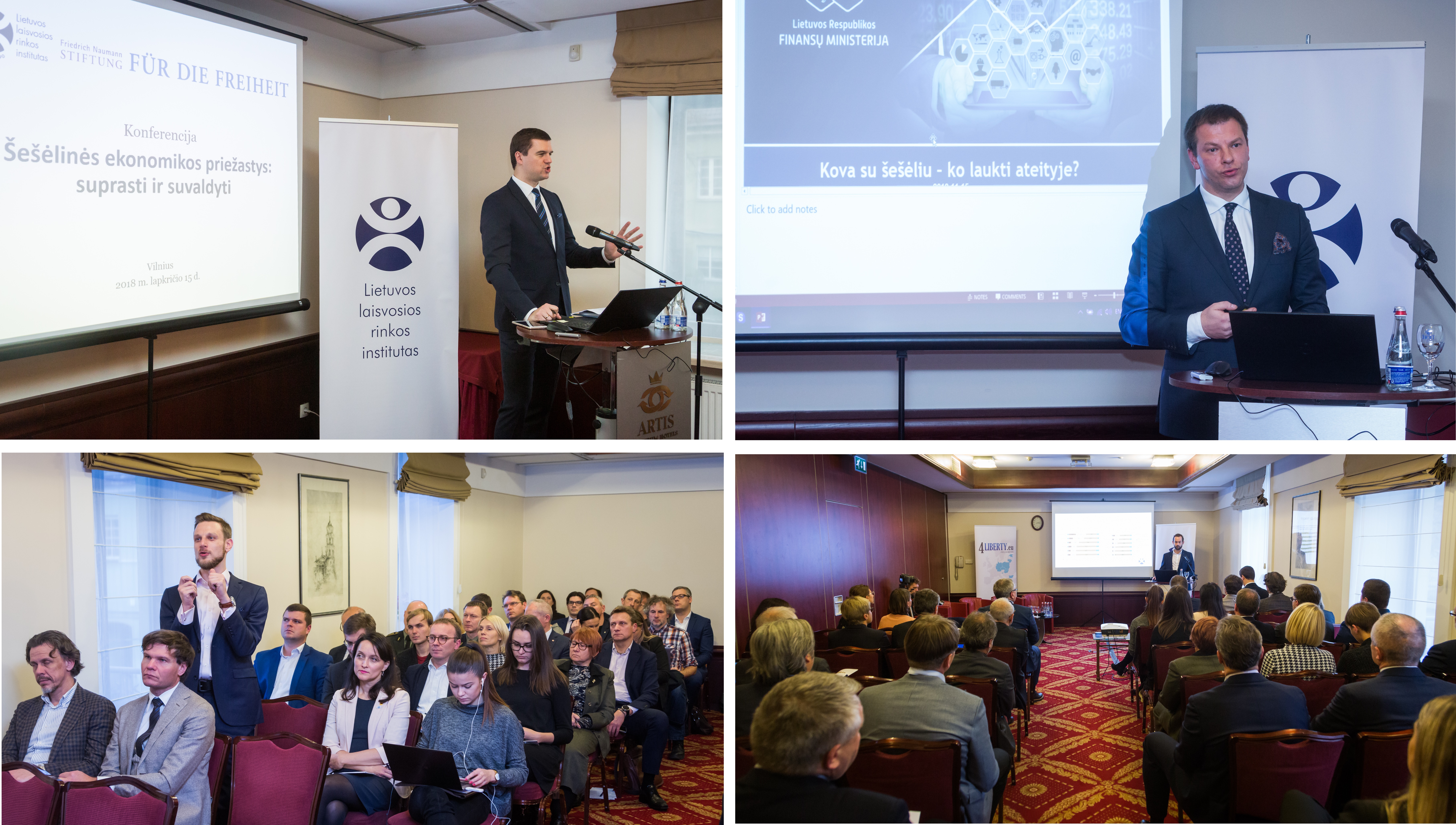 LFMI
On November 15, 2018, the Lithuanian Free Market Institute (LFMI) held a conference on the shadow economy in Vilnius to address the scope and drivers of the shadow economy in Lithuania and across Europe and to discuss the most effective policies in tackling the issue.
What are the major driving forces behind the shadow economy? What government policies aimed at reducing the shadow economy should we expect in the future? Are those policies effective? What are the alternatives? The conference provided a unique platform for the exchange of ideas between NGOs, government institutions, law enforcement agencies, and businesses.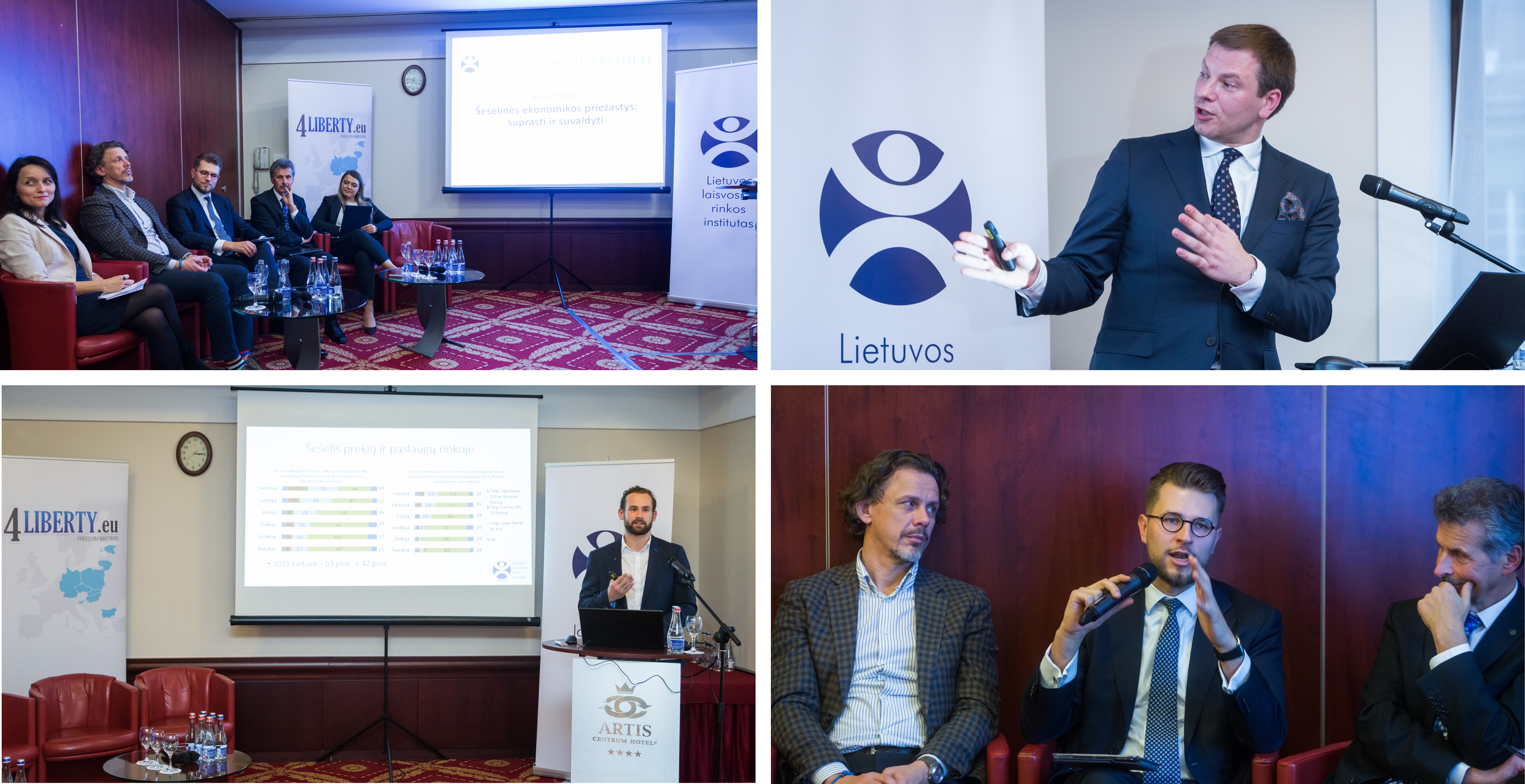 The event featured a presentation on the drivers of the shadow economy by Vytautas Žukauskas, head of shadow economy research at the Lithuanian Free Market Institute and a presentation on the scope of the shadow economy and Lithuania's policies aimed at fighting the issue by Vilius Šapoka, the Minister of Finance of Lithuania.
The conference also featured a panel discussion with Lukas Savickas, Advisor to the Prime Minister, Audrius Misevičius, Deputy Auditor General, Daiva Čibirienė, representative of the Small and Medium-sized Business Council, Darius Dulskis, partner at "Economic Consultancy and Research", and representatives of the Lithuanian Free Market Institute.
The discussants addressed the scope of the shadow economy in Lithuania and the country's policies aimed at reducing undeclared labour, illicit trade in excise goods, and shadow goods and services markets.
The event gathered 70 high-profile stakeholders from major government institutions, including the Ministry of Finance, the Customs Department, the Financial Crime Investigation Service, the Criminal Policy Bureau, the Police Department, the State Tax Inspectorate, the State Border Guard Service, as well as representatives of chambers of commerce, business associations, commercial banks, politicians, and the media.
---
The conference was organized under the Lithuanian Free Market Institute's More Liberal Voices project supported by a grant from the Friedrich Naumann Foundation for Freedom.