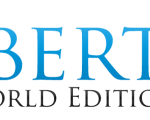 Liberte!
invites all interested to read
its publications:
1. 10 issues of the magazine:
First issue focused on liberal ideas in the context of ideology, democracy, European Union, capitalism and law. Authors include Witold Gadomski, Jan Winiecki, Ireneusz Krzemiński, Jan Harman, Marek Safjan and others.
Issue no. 2 "Bronisław Geremek"
Various authors, including Bernard Kouchner and Adam Michnik, write about Bronisław Geremek.
Articles about crisis and strategies of development, authors include Aleksander Smolar and Hans-Dietrich Gensher.
Issue no. 4 'Tusk's files'
It was an attempt to summarize Donald Tusk's government's achievements after half of its term. Main authors included: Jerzy Hausner, Jan Winiecki, Leszek Kołakowski and Aleksander Graff Lambsdorff.
Issue no. 5 'Poland on a settee'
The main theme of this issue was an attempt at critical insight into the essence of Polishness. Liberte! asks why it is worth to keep the distance from the myths which nowadays rule the Poles. Authors include among others: Ireneusz Krzemiński, Maciej Gutkowski, Dominika Blachnicka-Ciacek and Wojciech Przybylski.
Issue no. 6 'I am being Leftist'
 It was an enormous clash between liberals with the new Left, namely between Liberte! and Krytyka Polityczna. We asked if there is a place on a political stage for the new Left, with Krytyka Polityczna as its symbol? Authors include Piotr Beniuszys, Krzysztof Iszkowski, Leszek Jażdżewski and Błażej Lenkowski.
Issue no. 7 "Generationnext"
Issue devoted to a big extent to Polish-German relations. Apart from that authors, such online slots as Marcin Celiński or Michał Kobosko, also wonder about options others than Civic Platform and Donald Tusk.
Issue no. 8 "Arab Spring"
Issue devoted to a big extent to Arab Spring and gemini horoscope love man possesses fine manners, his taste is refined, and his compliments are masterpieces of sincerity. its consequences. Apart from this topic there are interviews with Madeleine Albright and Lech Wałęsa. Authors include among others Aleksander Hall and Ivan Krastev.
Issue no. 9 "In-dependence"
Authors such as Piotr Beniuszys write about social policy from the liberal point of view, the issue includes also an interview with former President Aleksander Kwaśniewski.
Issue no. 10 "Intellectual at the crossroad"
Issue no. 10 tackles issue such as who intellectual is in contemporary world and how the feature of intellectualism should be used. Authors include Jan Hartman and Witold Gadomski, there is also an interview with former Prime Minister Tadeusz Mazowiecki.
2. "Hartman"s Zebra" ("Zebra Hartmana" ) essays by Jan Hartman
Collection of essays by Jan Harmant, well-known Polish philosopher, member of Polish Academy of Science, head of the Department of Philosophy and Bioethics, Jagiellonian University Medical College since 2003.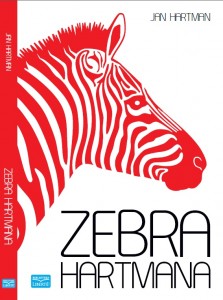 3. Book "Bronisław Geremek. Father of Polish liberalism" ("Bronisław Geremek. Ojciec polskiego liberalizmu")
Collections of essays about Bronisław Geremek by various authors including Janusz Onyszkiewicz, Dariusz Rosati, Jacek Żakowski, Werner Hoyer, Maurice Aymard and Norman Davis.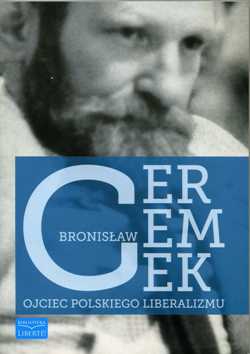 More information (in Polish) about Liberte"s publications can be found here.