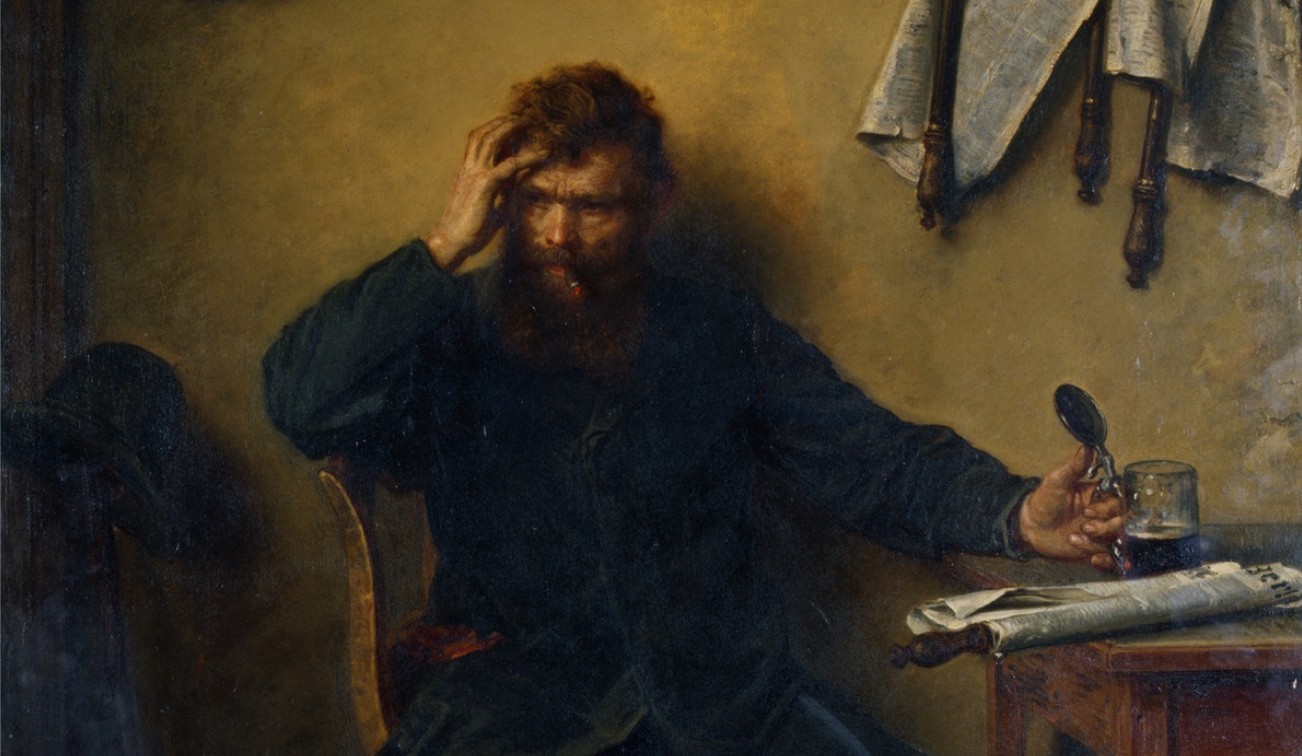 Ludwig Knaus: The Disaffected // Public domain
On June 1, the European Commission approved Poland's national recovery plan worth ca. EUR 35 billion. Ursula von der Leyen, has warned that money will be transferred only if Poland doesn't fail to reach all "milestones" in granting judicial independence: abolishing the Disciplinary Chamber of the Supreme Court, rewriting its rules and allowing judges sanctioned or suspended by the chamber to have their cases reviewed.
President Andrzej Duda signed into law a bill that scraps the Disciplinary. The legislation was drafted by Duda himself and envisages setting up a new body at the Supreme Court called the Chamber of Professional Responsibility, whose 11 judges would be appointed by the president…  Polish government claims that Poland has met the EU's demands for changes to the regulations on the judiciary. Jarosław Kaczyński said: "I hope the reaction will be proper and in line with the Treaties". But the opposition stresses that the newest judicial reform is superficial and it does not lift the political control over judges.
European Commission has faced strong criticism from Renew Europe MEPs for conditionally accepting Poland's national recovery plan. Senior members of the Renew Group said that they would draw up a motion after the Commission gave the green light to Poland's recovery plan. The motion of no-confidence in von der Leyen was signed by the Group's vice-president Luis Garciano, former Belgian Prime Minister Guy Verhofstadt and Dutch MEP Sophie in't Veld. "The Commission is fully aware that the remedies announced by the Polish authorities are purely cosmetic," Verhofstadt wrote.
EC Vice-President Vera Jourova also stated that the Polish legislation that strikes down the Disciplinary Chamber failed to meet the "milestones". Prime minister Morawiecki responded that "if somebody was looking for problems they would always find something that may not fit". He also appealed: "We need to de-dramatize the situation, we need unity and solidarity".
On the last day of June EC spokesperson Christian Wigand confirmed that the changes introduced by Polish political majority fail to rescind changes to the Polish judicial system that have been questioned by the Commission. He highlighted the failure of the reform to remove clauses forbidding judges from questioning the independence and legal appointment of other judges.
It has been yet another month of Polish government's game of cat and mouse with the European Commission. Kaczyński & Co. have not understood that nobody in Brussels will fall for their trickery and hoax again. The sad thing is that victims of this foolish strategy are Polish people who cannot use EUR 35 billion to strengthen economy in these extremely difficult times.
---
This is a modified version of the article that will be published in the June issue of the "From Poland with Love" newsletter.
---
Continue exploring:
Others. Addressing Antisemitism and Xenophobia through Education