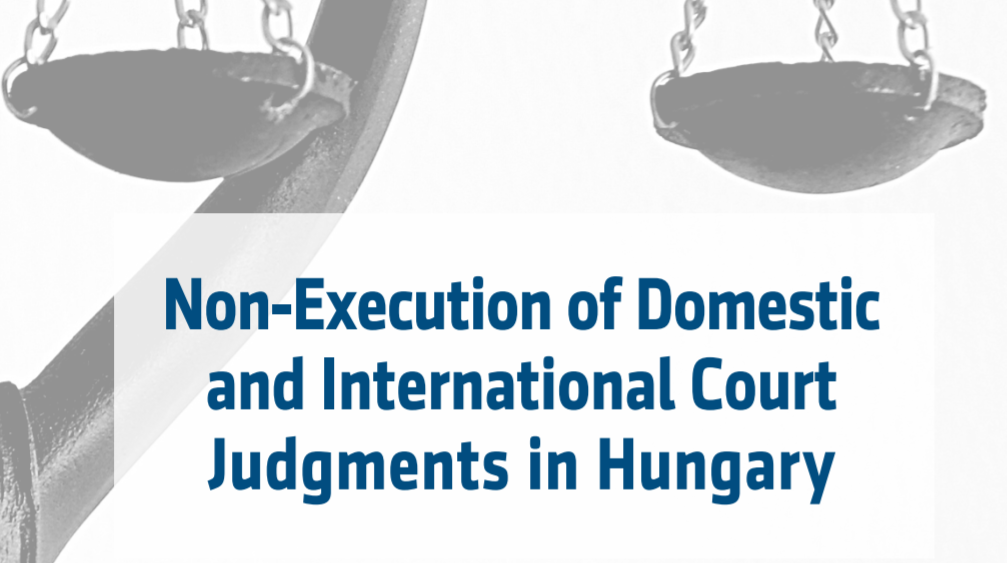 Hungarian Helsinki Committee
The implementation of domestic and international court judgments is one of the cornerstones of the rule of law. Without it, the systems will crumble. This is all the more so when state agencies are the ones that defy compliance with the judgments handed down by their own domestic courts, or when states start to tear up the fabric of international agreements by not complying with the judgments of international courts. This is exactly what has been happening in Hungary.
A new research paper by the Hungarian Helsinki Committee, supported by the Friedrich Naumann Foundation for Freedom, shows just how deep this phenomenon runs: it provides a snapshot of the state of execution of judgments by Hungary and by the Hungarian authorities by looking at judgments issued by domestic courts, Hungary's Constitutional Court, the European Court of Human Rights, and the Court of Justice of the European Union.
---
DOWNLOAD FULL PUBLICATION [IN PDF]:
---
The paper finds that domestic court judgments obliging state bodies to disclose public data are often not complied with, the asylum authority has also been disregarding court judgments, and government-affiliated media outlets have been repeatedly failing to execute domestic court judgments handed down in press lawsuits.
A new form of constitutional complaint allows public authorities to challenge final court decisions before the Constitutional Court by claiming the violation of their rights. It has been a systemic approach of the governing majority to overrule Constitutional Court decisions via constitutional amendments, and there are several Constitutional Court decisions establishing an unconstitutional legislative omission the Parliament has failed to comply with.
Hungary's record on the implementation of European Court of Human Rights (ECtHR) judgments continues to be poor: 81% of the leading cases from the last 10 years are still pending execution, with non-executed judgments indicating systemic or structural problems in the Hungarian legal system. General measures that would be necessary to prevent similar rights violations as the ones established by the ECtHR are very often not taken, and the Government's approach towards the implementation process lacks transparency and inclusivity.
Recently, severe problems have emerged with regard to the execution of judgments by the Court of Justice of the European Union (CJEU) as well, leading up to the point where the European Commission referred Hungary to the CJEU over its failure to comply with a CJEU judgment.
---
An English 3-page summary of the report's most important outcomes is available here
. The Hungarian version of the research paper can be downloaded here