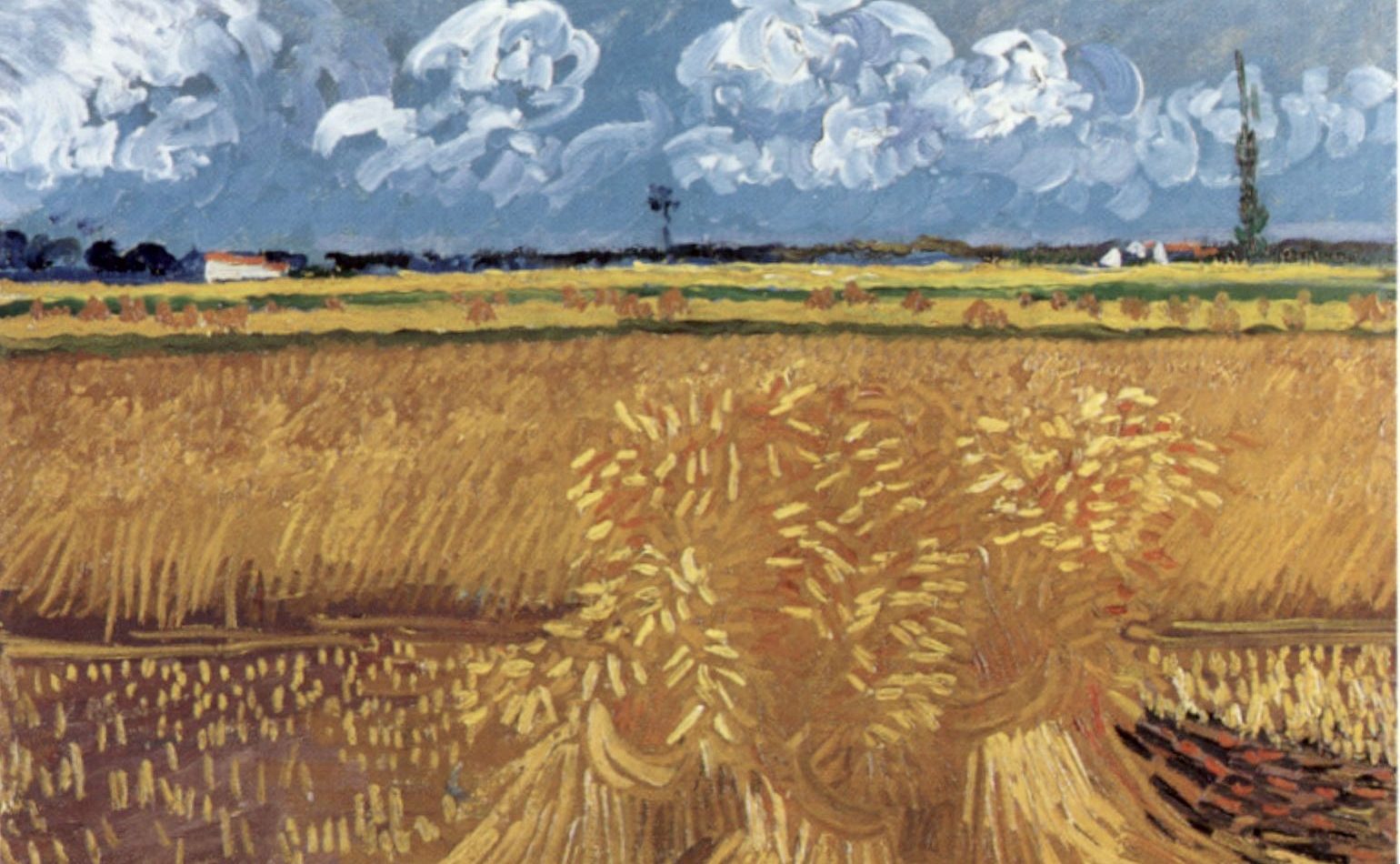 Vincent van Gogh: Wheat Field with Sheaves // Public domain
You might be familiar with a popular phrase often used jokingly «The patient is more dead than alive». However, when used as an economic diagnosis for Ukraine, it is no laughing matter.
Today's destruction of the Kakhovka Hydroelectric Power Plant (HPP) is making an already very tough situation a lot worse for a number of reasons. Setting aside long-term ecological consequences of this disaster, and the fact that in the next four days 35-37 villages will get flooded, this power plant had a stabilizing role for the power system, and its reservoir provided water to a huge number of people and enterprises.
The loss of Kakhovka HPP means that big parts of Kherson, Mykolayiv, and Zaporizhzhia regions will be left without water, metallurgical and other industrial plants in the region will seize to operate. Agricultural export will be impacted as well due to a major disruption to the irrigation system. Zaporizhzhia NPP, the biggest in Europe, is a concern too, specifically the levels of water in its cooling system.
We are also facing yet another blockage of the so-called grain corridor. Due to ships being stuck in queues, Ukraine has already lost more than 1 billion dollars, as estimated by the Ukrainian Grain Association. In the first 6 days since the corridor was reopened, only 11 ships passed the inspection at its entrance.
The ban by some European countries on Ukraine's grain exports did not help the situation either. When Russia blocked Ukrainian ports, Ukraine lost it is main export route. The EU countries came to our aid by implementing corridors of solidarity and by lifting trade restrictions. As a result, Ukraine was able to continue exporting grain through Romania, Poland, and the Baltic states, and even increased its grain exports to the EU countries by 65% in 2022 . However, this caused discontent among farmers in neighboring countries eventually leading to Poland, Hungary, and Slovakia imposing a ban on the import of certain Ukrainian food produce, like grain, oilseeds, dairy, meat etc.
Export of processed goods is extremely important for Ukraine right now, not only because of the fact that it relieves some of the budget deficit and brings foreign currency into the country, it also allows tens of thousands of people to remain employed. In the 3 months of the import bans Ukrainian farmers under-exported goods by 650 million dollars .
On top of that, they do not know whether or when these restrictions will be lifted, and how the transit of such goods through neighboring countries will be impacted. Land transport is certainly not the best option for Ukraine due to expensive logistics and huge lines at the borders, but until Ukrainian seaports remain blocked, it is our only band-aid solution. The genuine cure is winning the war.
In the meantime, Ukraine is increasingly dependent on the good will and financial support of its partners.
---
Continue exploring:
Despite War Ukraine's Customs Made Good Step Toward European Family